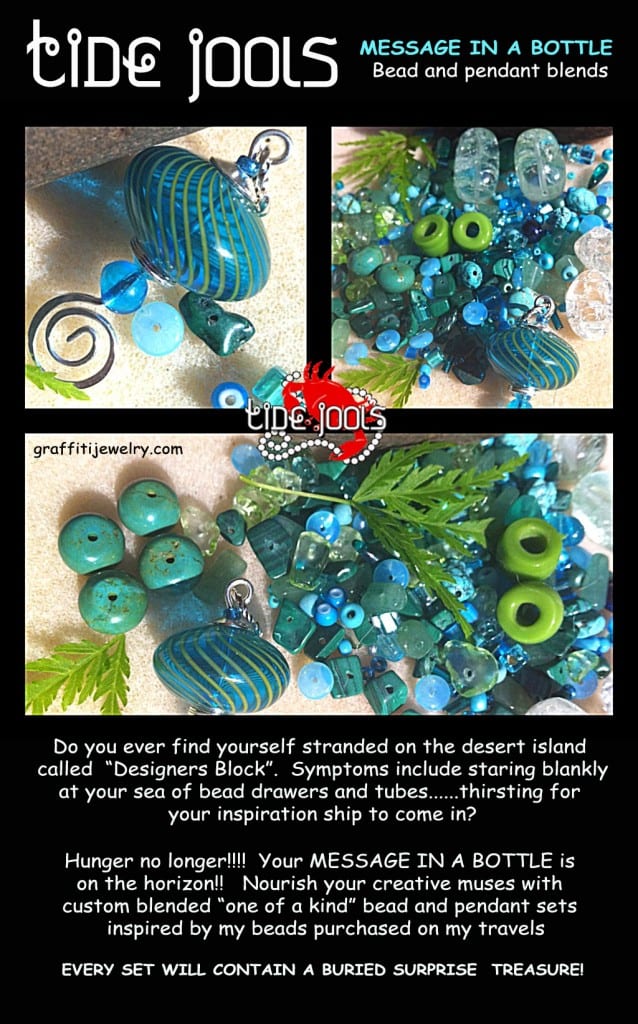 If you had a chance to read the  SANDRA MILLER STUDIO AUGUST NEWSLETTER this week you know we are on the road again next week for  a trip to our stunning Oregon Coast!!
I am so excited and we are bringing you all along with us as well!  I am going to be making blog posts with lots of photos as well as attempting to LIVE STREAM video on my beach combing excursions.  We will see if that part works out as you never know what roadblocks can get in the way when technology and remote locations collide! We sure found that out when the GREAT FIRE WALL of China stopped our posts in Chengdu
One of my favorite things to do on my beach walks is to look for Beach Glass.  With my bad eyes I'm sure I miss most of those little "Meramaids Tears" that I pass by, but the fun is in the hunt.  And speaking of my limited vision…..one of lifes rare pleasures is for me to RUN on ta flat sandy  beach without my white cane.  There is no where else I can think of where I can move faster than a snail's pace without fear of falling down steps, tripping on curbs, running into people accidentally or missing a pothole…..it is pure bliss for me and I am so looking forward to stretching my legs in the fresh salt air!!
BELOW IS A LITTLE BIT ABOUT SEAGLASS….LOOK FOR NEW DESIGNS COMING SOON INSPIRED BY THESE FROSTY OCEAN GEMS
ABOVE: SEAGLASS IN DIFFERENT COLORS…Wiki photo
Wikipedia Definition
Sea glass (or beach glass) is glass found on beaches along oceans or large lakes that has been tumbled and smoothed by the water and sand, creating small pieces of smooth, frosted glass. Sea glass originates from bottles and jars that enter the water as litter and become broken up by the waves and rocks. Green, clear, brown, and amber beach glass is common (consider the most common colors of beer-bottles), though light blues, yellows and pink varieties have also been known to appear. Much more rare are grey, purple, bright red, and the black varieties[1].
An extremely rare red, sea glass bottle stopper.  This probably capped the top of a a perfume vial.
Photo © Mary Beth Beuke
Red sea glass is found only once for every 5,000 pieces found, while the rarest of all seaglass, orange, can be found about once every 10,000 pieces. "Black" sea glass is rarely found and often originates from pre-1860 glass that is actually dark olive green. Some black sea glass is found around Australia, originating from 1940s beer bottles. Its rarity is due to the obscure materials that were used with glass to make the bottles, which increased its rate of decomposition.
SEE  YOU AT THE BEACH!! BRING YOUR SUNSCREEN AND A  BOTTLE OF WINE A BATHING SUIT AND A WINTER PARKA AND A SENSE OF HUMOR….THIS IS THE OREGON COAST AFTERALL…LOL!
AND I'LL LEAVE YOU WITH A LOVELY VIDEO FROM THE AREA WE WILL BE STAYING IN WHICH I FOUND ON YOUTUBE OF SOMEONE RUNNING THEIR PACK OF BORZOI AND GREYHOUNDS ON THE BEACH. BREATHTAKING IMAGES!!

THIS BLOG POST IS DEDICATED TO MY DADDY AND HIS BORZOI PUSHKIN…DAD LOVED THE BEACH SO MUCH!!