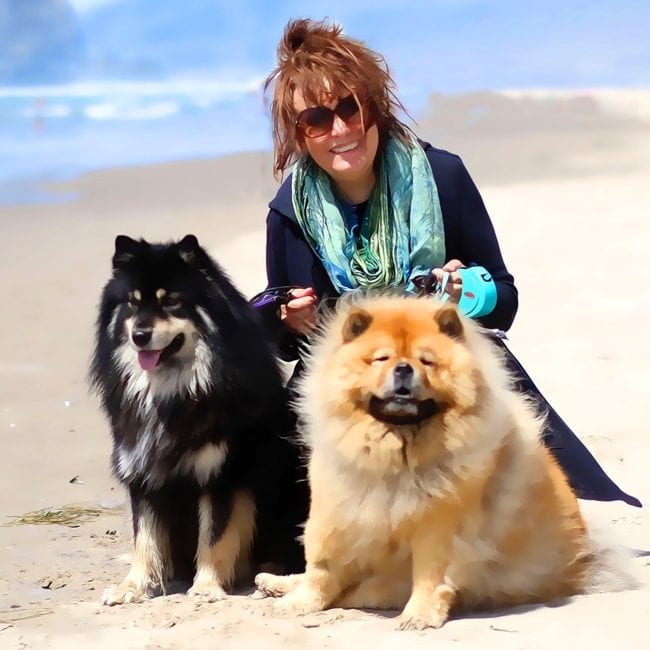 Sandra Miller surrounds herself in the playful abandon of whimsy and color in her Portland Oregon home, where today she creates one of a kind jewelry for her customers, as well as logos and playful animal illustrations for her ZAZZLE BOUTIQUE  ,   Her more realistic commissioned canine portraits called heARTdogs are lovingly displayed in homes worldwide !
---
RECENT heARTdog PORTRAITS BY SANDRA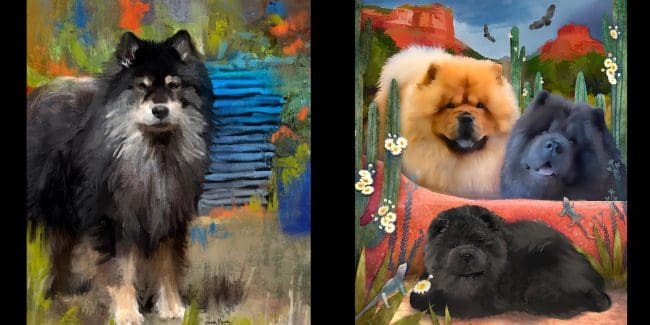 THE EARLY DAYS
---
Sandra's history in art began early… from the time she was born,  in a small town restored antique schoolhouse in Minnesota .  Her parents are the celebrated pottery makers Joe and Eunice Messer of CERAMICS BY MESSER  in Bowman North Dakota.   Their porcelain  pottery today is extremely rare and very collectible.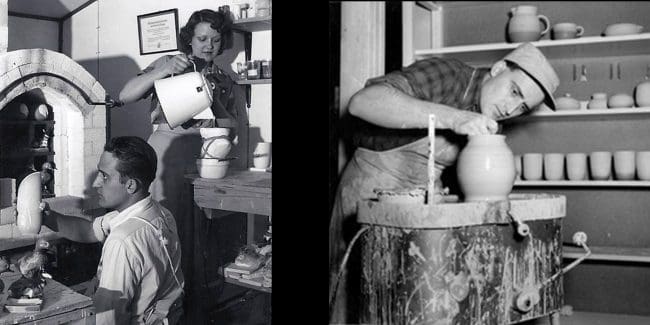 SANDRA'S PARENTS IN THE 1950S  HARD AT WORK IN THE CONVERTED CHICKEN COOP "POT SHOP"
---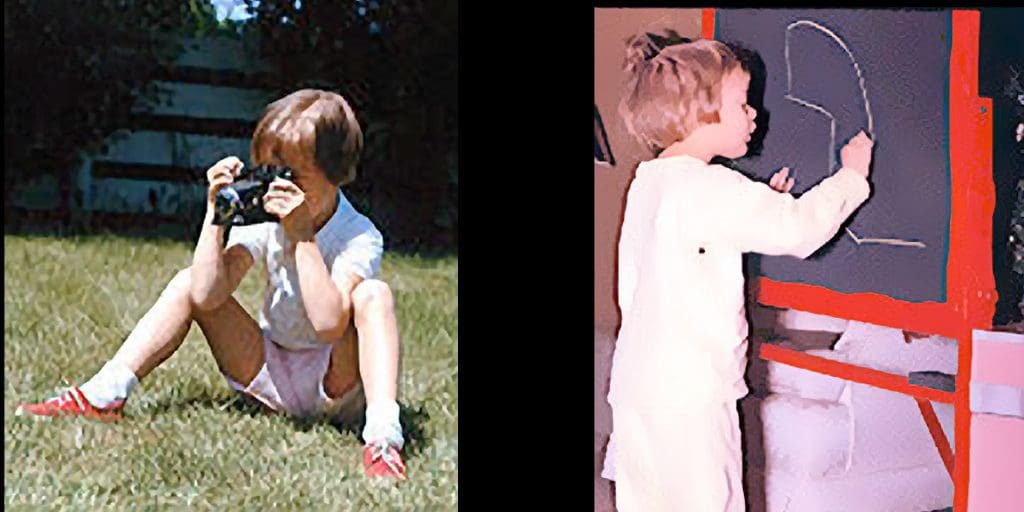 THE BUDDING ARTIST AND PHOTOGRAPHER IN OWATONNA MINNESOTA
---
During her years growing up, along with her brother Dave, Sandra was introduced to many art mediums and interesting hobbies ,with her family's endless support encouraging her passions every step of the way.
Music, stage acting, playing accordion, riding a unicycle and selling her handmade jewelry in Jr. High, as well as gardening, cooking, rockhounding, road tripping and camping with the family……well those were just par for the course in the eclectic and artistic world Sandra grew up in.
---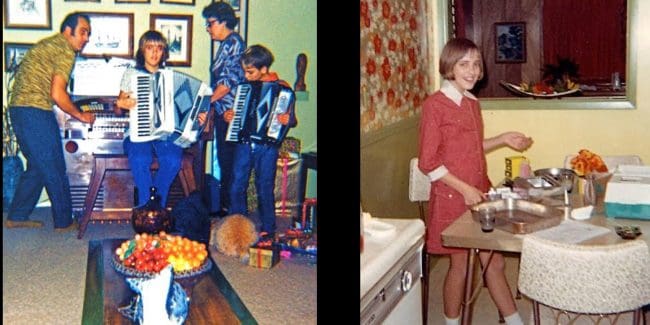 1970s  MESSER FAMILY JAM IN SIMI CALIFORNIA – SANDRA ALWAYS COOKING UP SOMETHING

---
In California Sandra began showing and grooming her own miniature poodles at age 12, and was running her own grooming salon CANINE DESIGN , while still in high school.   This was just the start of her lifelong passion for animals and the dog show, photography and art scene.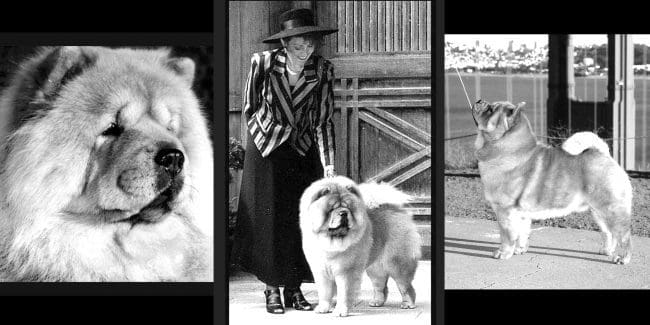 TOP WINNING HOMEBRED CHAMPION CHINAROSE CHOWS 
---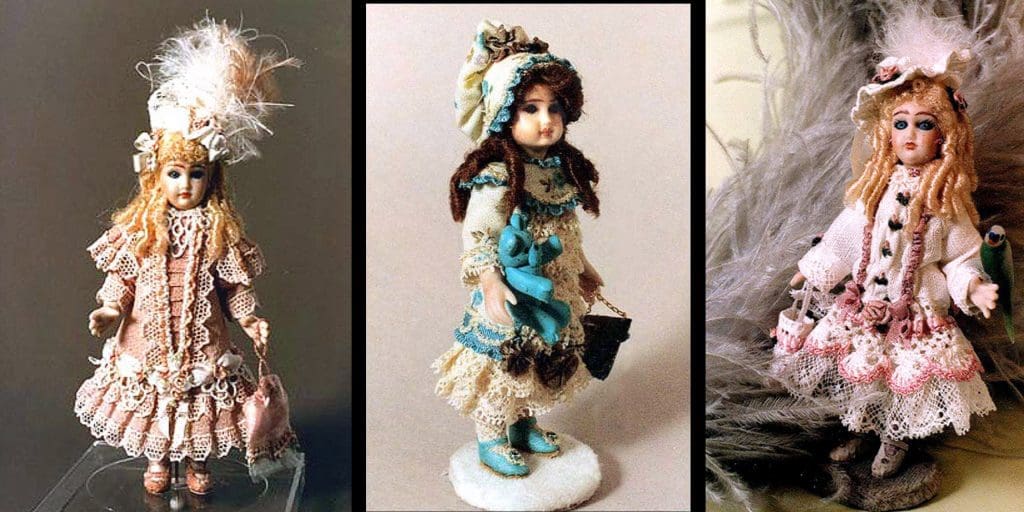 A FEW OF THE MINIATURE ANTIQUE REPRODUCTION DOLLS SANDRA MADE WITH HER PARENTS UNDER THE NAME "LES PETITE BEBES"
---
Each of her self-taught interests and art forms she immerses herself in completely, moving from one to the other and back again, finding skills from each medium, to enhance the latest project.   Everything from  antique reproduction miniature doll making, raising exotic exhibition betta and fancy guppy fish to glass fusing, watercolor and silk painting, batik, block printing, sculpting, and jewelry design….the journey of artistic adventure is forever evolving!
---
 SANDRA'S ELABORATE FUSED GLASS WATERFALLS CREATED AS TROPHIES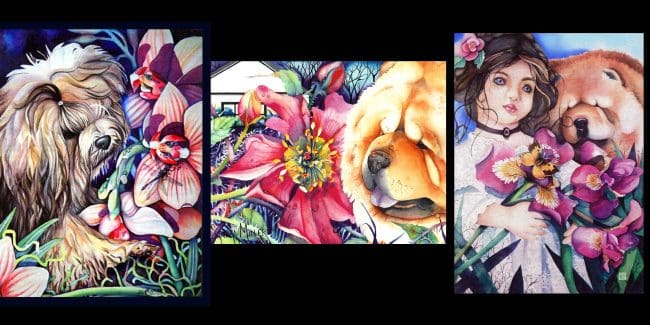 ORIGINAL LARGE-SCALE WATERCOLORS BY SANDRA FROM THE 1990s
STAINED GLASS GARDEN MOSAICS IN SANDRAS GARDEN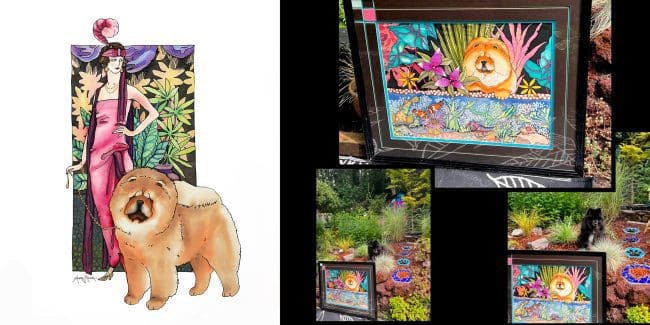 TWO  OF SANDRAS FAVORITE SILK PAINTINGS… IHANA IS HELPING

THE ARTIST'S VISION TODAY
---
   Sandra feels blessed to call her home, the beautiful city of Portland Oregon,  just a short drive away from the mountains, the sea, and all the inspiration the Pacific Northwest has to offer.  Her passion for dogs, gardening, the ocean, and travel spark her creative muses at every turn.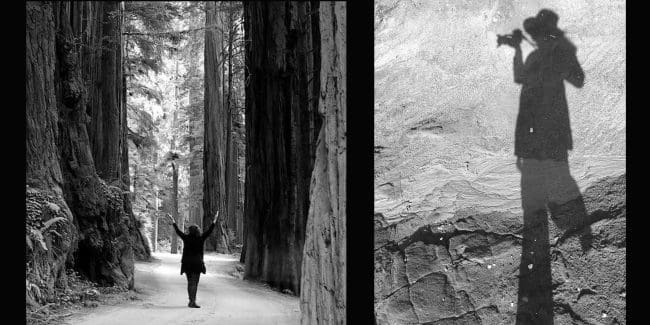 SANDRA IN HER HAPPY PLACE  – CALIFORNIA REDWOODS  & YACHATS OREGON COAST
---
Sandra is a legally blind artist and photographer, seeing only out of a straw sized tunnel in her right eye.  Along with her husband, Steve, bred and exhibited show chow dogs for many years under the kennel name Chinarose Chows, and today share their home and gardens with their now only heARTdog,  a diva of a Finnish Lapphund named "Ihana"    Ihana has her very own profile page on this website!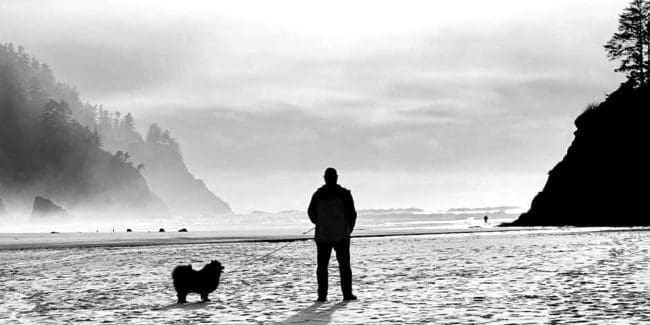 STEVE AND IHANA AT NESKOWIN BEACH OREGON 2023
---
As her vision has faded over the years,  the artist had to make a lot of adjustments to the way she approached her art, which traditionally was on a canvas and easel.  These days Sandra finds the world of Photoshop and a graphics tablet to be far more freeing and easier on her eyes.
---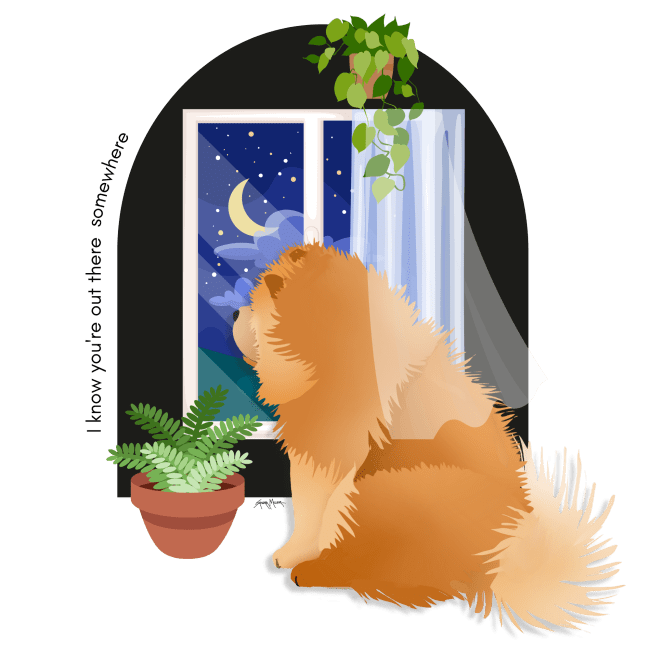 ---
She first captures her subjects in a photo, then hours of painting, digital layering and final touches are added, to showcase her subjects in her signature style of rich saturated hues ……depicted in realistic to whimsical scenes. What she lacks in one kind of "vision", she makes up for with her own colorful interpretation of the amazing world around her.

BELOW  SANDRA'S HOME AND  VIEWS OUT OF THE STUDIO WINDOW INTO HER GARDENS.
---