Wow what a day yesterday. Thanks to all the generous donations from Karen's friends and supporters, our total in Karen Tracys Kennel Fire fund is $8300 currently..our new goal set at $10,000.00 is close to being met!!!
CLICK HERE TO READ OUR PROJECT DISCUSSION BOARD AND TO DONATE
Below is another exciting bit of news from the AMAZEE FACEBOOK RALLY…read on!!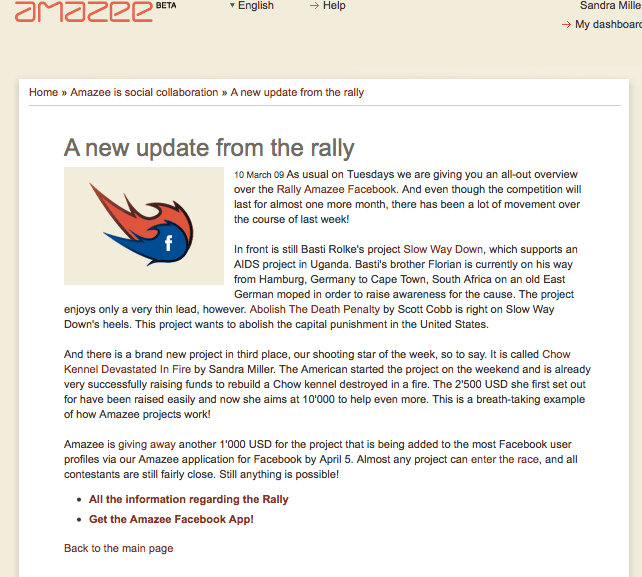 Thank you all for participating and adding our project to your FACEBOOK profiles!! We need to get to #! position to win the prize and have a month to do so…keep passing out THIS BLOG POST and get all your facebook friends to participate.
If you are not a FACEBOOK member yet it is worth a quick sign up to throw your hat in the ring as well.  Who knows,  you might actually find you love FACEBOOK like I do.  It's so easy to use and doesn't have to be time consuming…that's a priority for me.
And on a very different note, here's something my friend Tony sent me this morning .  He obviously knew I needed this…Thank you Tony!!!!
——————————————————————————
IMPORTANT!!!!
If you are an owner of a dog that belongs to a 'dangerous breed'
category and you also have a small child
Please take this as a warning. Don't leave your dog with the child
unattended under any circumstances.
Only a brief moment was enough for the following to happen.