DONT FORGET TO START YOUR BLISS PAGE AT …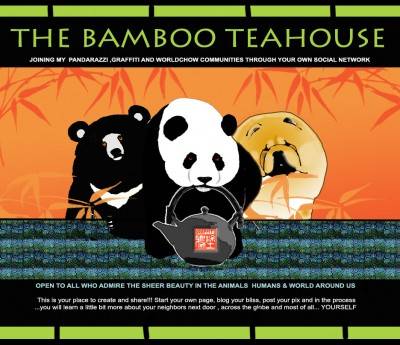 First before I forget…I am asking for those who haven't added the Amazee/Facebook application to their Facebook page for Karen Tracy…pleeeeeeeeease take a moment to do so. We we in first place to win the $1000.00 a few days ago and are so close we can taste it. Just follow the directions on the Amazee fundraising page for Karen  THANKS A TON!!!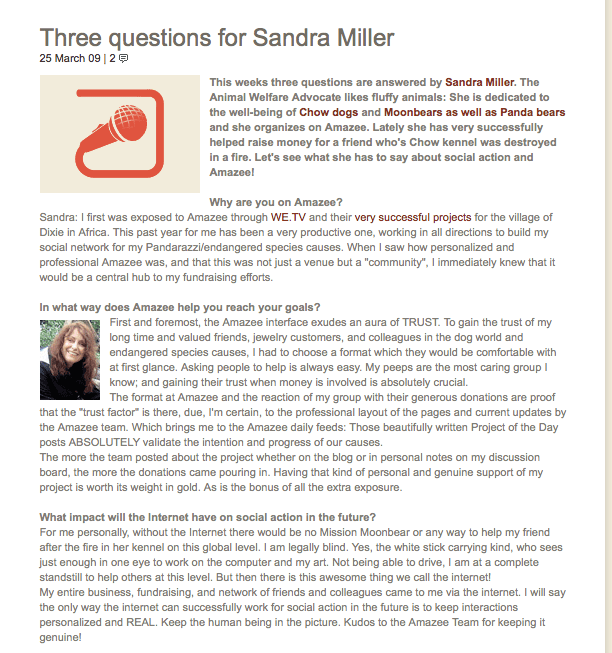 ABOVE …SEE AN INTERVIEW AMAZEE DID WITH ME LAST WEEK!! IT WAS FUN!!
It's easy to say nice things about class act  organizations like Amazee.  They truly are gems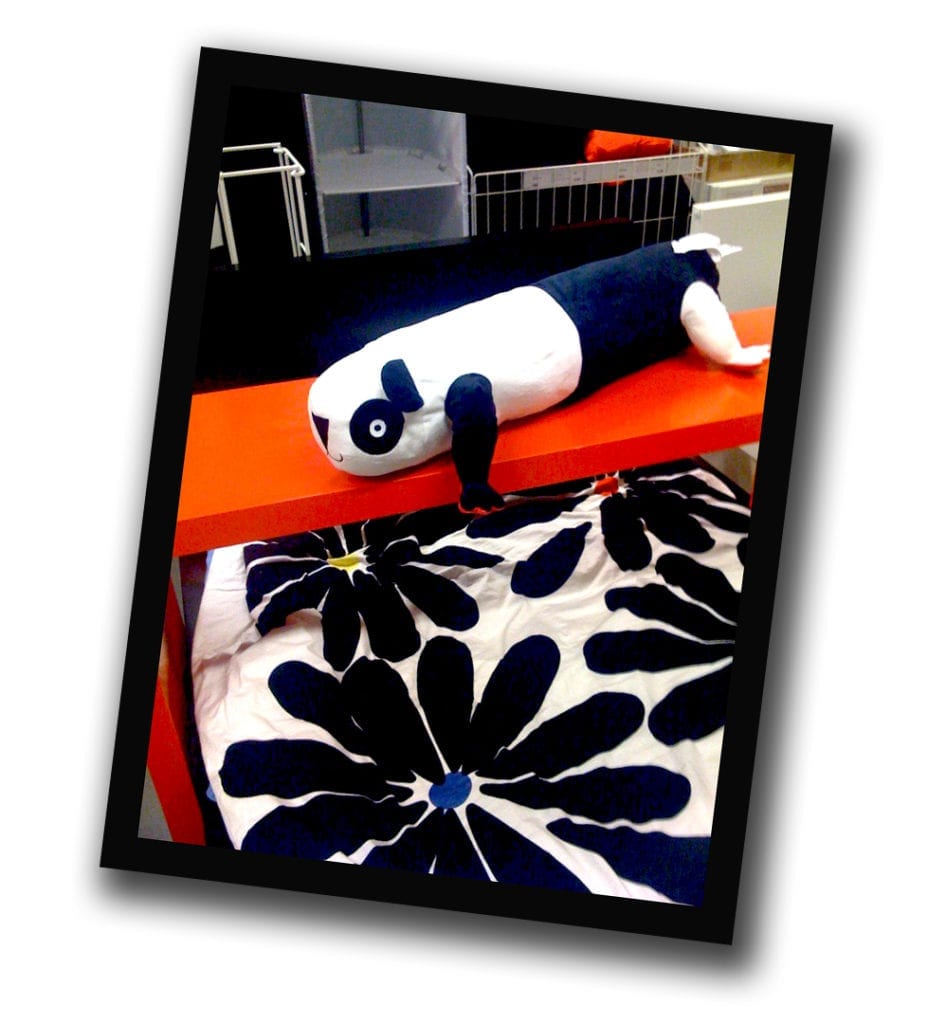 NOW THIS IS WHAT I LIKE TO DO ON THE WEEKEND..GO TO IKEA AND BUY A PANDA!
Meet "Fletcher"  I found my new buddy in a bin jammed full of Fletchers and crazed out!! I couldn't decide which one I wanted so Fletch picked me!!!  After a hearty meal of Swedish Meatballs and mashed potatos in the Ikea Cafeteria we continued to shop for a tv stand in an insane crowd…lesson #1….NEVER GO TO IKEA ON THE WEEKEND!!!!!!  But OH how I love Ikea anyway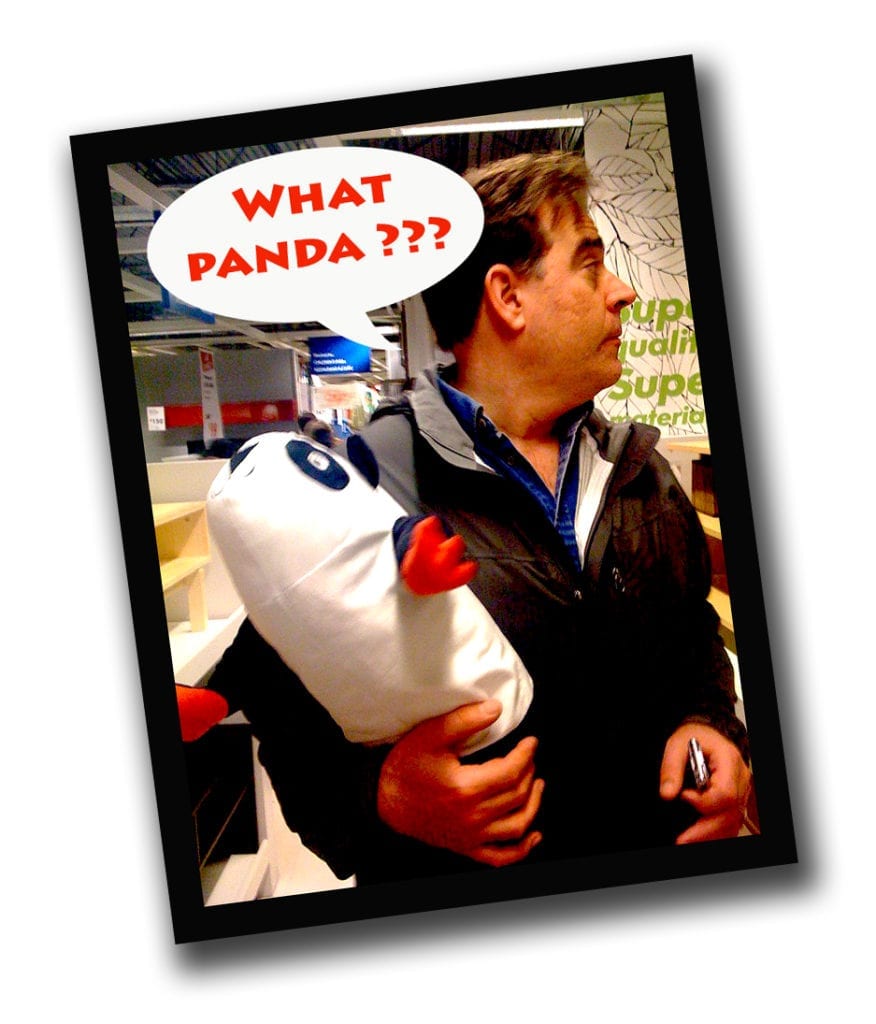 ABOVE:  STEVE HAVING A ROUGH TIME BONDING WITH FLETCHER..HE HAD AN ISSUE WITH THE PANDAS UNUSUAL LENGTH I THINK…LOL!  MAYBE IT WAS A CASE OF PANDA ENVY….OR MAYBE THE DUCK FEET THREW STEVE FOR A LOOP
More Ikea pix tomorrow.  My computer is threatening to crash before I get this posted!!! Have a super nite all