What a fun day Rebecca and I had yesterday bopping through the CORNELL FARMS Garden center and then out for a great sushi lunch!!! More pix below but first I had to show you our beautiful Ike who is Megs brother.   They are littermates and this is Ikes owner Bonnie showing him recently as a Veteran (10 years old) at the Atlanta Specialty show.
BISS Ch. Chinarose I Like Ike OFA ROM  was BEST VETERAN that day and I am such a proud mom to see how wonderful Ike is still looking and Bonnie said he showed like he hadn't left the ring.  It had been 4 years !  Thank you Bonnie for sending me the photos and for taking such great care of Ike.  Tell him Meg says HI!!!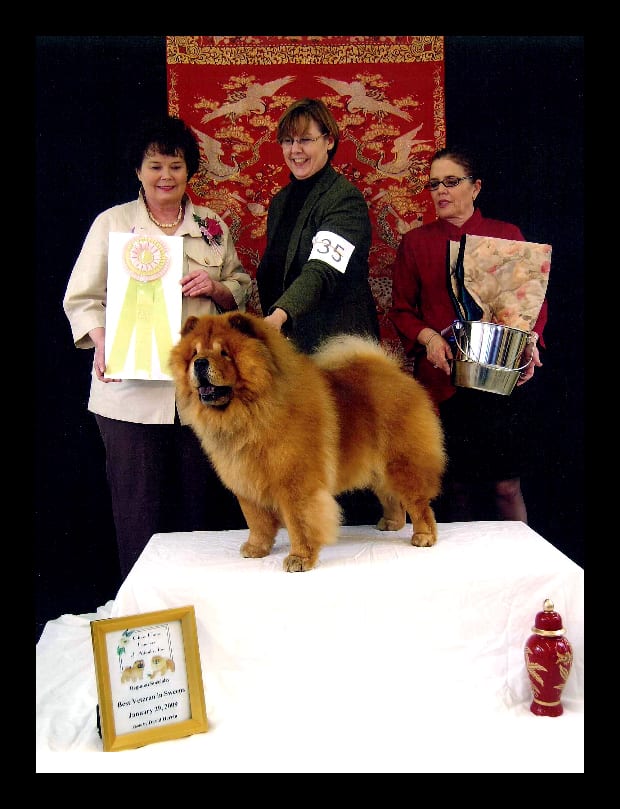 Yesterday before I took off with Rebecca I snapped this shot of a Junco in my garden …..he was completely across the yard and I had my 400 zoom on the tripod.  The Junco stepped into a beam of sunlight hitting the feeder and this is what I got
Below is Rebecca in the greenhouse by the orange watering can display..we bought a lot of primroses yesterday and Rebecca got a wonderful birdhouse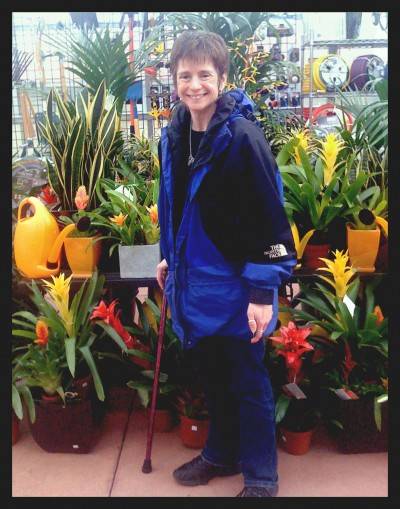 BELOW:  The minute I put the flat of flowers down on the ground the girls swooped in for a look.  Lillian had to taste test the primrose
Here are a couple of the varieties we got plus some ruffly ornamental kale
I did a BIRDIE DAY SPA arrangemetn in the birdbath with the new plants.  The goal is to get a chickadee to come down amongst the oranges for a photo shoot!!
Also yesterday morning we had a fun time chatting on the LIVE CAM .  Its' amazing when I put out an announcement on Twitter how many people show up all at once!!! I'll have the cam on all day today.  It's raining now but that just means good viewing and no glare!!  Have a great weekend everyone!!!!