CLICK ANY DESIGN TO BRING YOU TO MY ZAZZLE STORE!!
Today I decided to go ahead and release my next Blingz Thingz design a bit early since shipping for Valentines day at Zazzle will need to be done fairly soon.  This recent designs called "PAN-IC ATTACK"  and "BUTTERFLY SAFARI" are absolutely adorable and Blings adventure  story is on the back of each mug!!!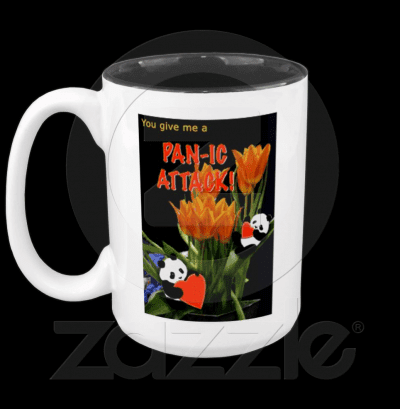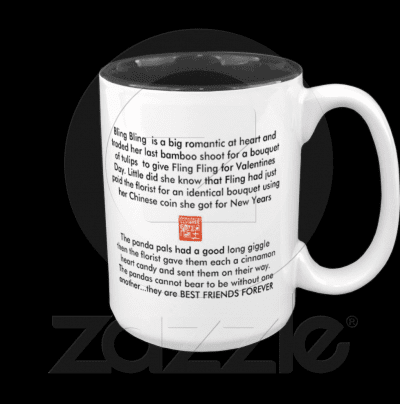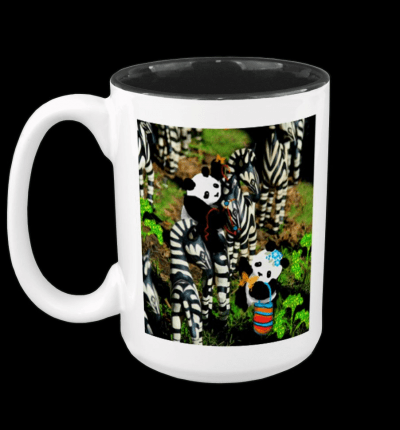 ABOVE IMAGE IS THE FRONT………BELOW IS  BACK OF MUG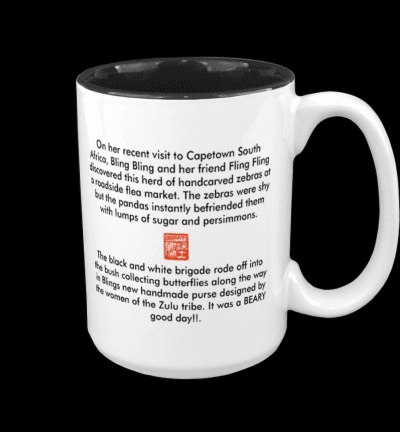 This unique card and panda ware line was inspired by designer and writer Sandra Miller of Graffiti Jewelry to help fundraise money for a panda adoption in Chengdu China.
Sandra's worldwide travel photography is featured with her favorite travel partner Bling Bling the stuffed panda…who is depicted in these adorable hand painted renderings, reproduced just for you here at Zazzle. Collect them all!!.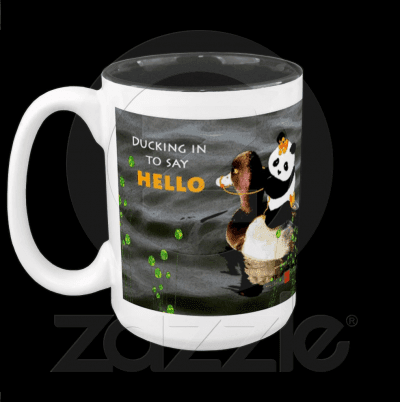 BOTH DESIGNS ARE ALSO AVAILABLE AS FRAMABLE GREETING CARDS!!
ABOVE IMAGE IS THE FRONT………BELOW IS  BACK OF MUG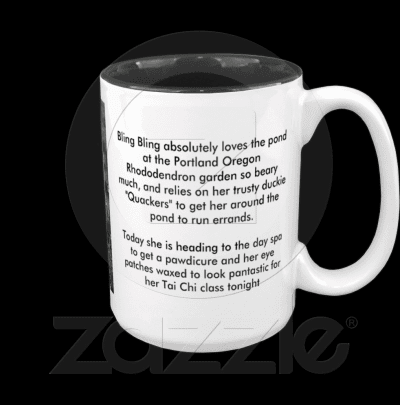 YOU HAVE NO IDEA HOW MUCH FUN THESE ARE TO CREATE…and 100% of the profit goes directly back in to PROJECT PANDA!!