The mid December solstice marks the beginning of winter in the Northern Hemisphere and summer in the Southern Hemisphere.
In the Northern Hemisphere, the Winter Solstice occurs on December 21, 2008 at 7:04 AM EST and 12:04 UT (Universal Time).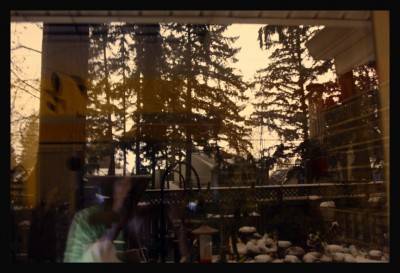 So here I sit in the wee hours of the morning….and can't sleep a wink.  I woke up  suddenly for no apparent reason and wandered out into the studio to check emails.  One look up and out of my window and I as completely mesmerized by the unusual sky we had at 3:00 AM.  I took a quick photo…me reflecting in the window in my robe…lol
The sky was remniscent of when  we would view the Aurora Borealis in Northern Minnesota, without the movement and light patterns.  It just simply GLOWED  as though it were the breaking of dawn. Very eerie with our unusual covering of snow on the ground reflecting the light all the more.  The sky was a dusky pink lemonade color!!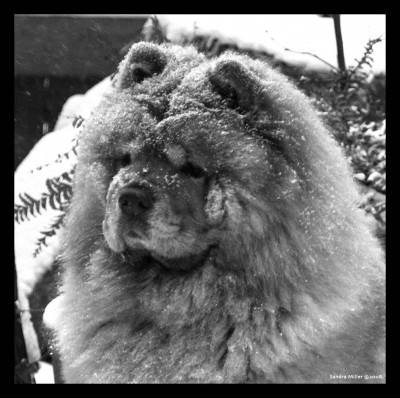 As long as I couldn't sleep I thought I would work on a photo or two of Meg I took yesterday. Here is one of my faves.  She looks very much like her great grandma Hanna here all frosted in snowflakes!! She loves to just sit in the snow!
SO JOIN ME IN WELCOMING IN WINTER 2008 AND 2009!!! THIS JUST MEANS THAT SPRING IS RIGHT AROUND THE CORNER