FREE SHIPPING TO MY U.S. CUSTOMERS THIS MONTH …THANK YOU IMAGEKIND
©Sandra Miller 2008   GRAFFITIMAGERY (GRAFFITI watermark is not on the final print)
CLICK IMAGE ABOVE TO FIND THIS PRINT AVAILABLE FOR PURCHASE
This is a fun piece of artwork that is sure to liven up any room of the house!!  Especially nice on stretched canvas!!!  A great piece also to  have greeting cards made from on my Imagekind print website!!
I am contemplating doing a Keds Tennis shoe design with this one as well.  If there is any interest just let me know and I'll work up the shoe design this week.  They are quite involved so I won't design the shoe unless someone requests it.
…………ALSO…………
Be sure if you can to check out Martha Stewarts show on Monday!!!! She will be making her decision which of the 3 Vincent grandkids she is keeping bred by my good friend Karen Tracy who just got back from Marthas place last week  filming of the tv spot.
THANK YOU KAREN AND TO HER FRIEND AND PHOTOGRAPHER ALICIA SNYDER FOR THIS FUN PREVIEW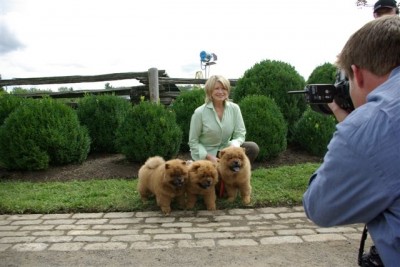 MARTHA WITH THE PAPARAZZI AND PUPPIES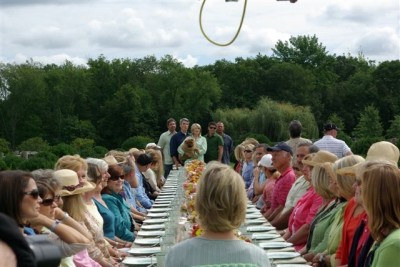 MARTHA'S NEW PUPPY GREETING THE GUESTS AT HER ESTATE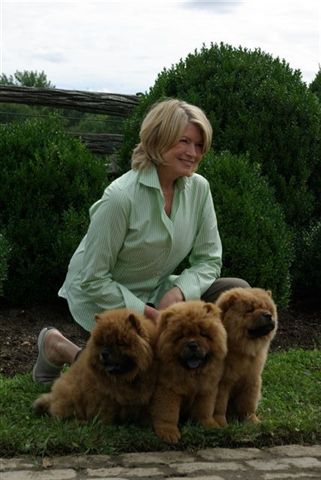 MARTHA AND THE VINCENT/PAW PAW GRANDSONS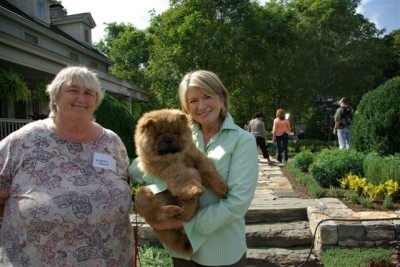 KAREN TRACY AND MARTHA……..I ADORE THIS SHOT KAREN!!
CLICK HERE TO READ ABOUT THE PUPPIES ON MARTHAS BLOG
The articles referring to the puppies and Paw Paw's grandsons are the ones to look at
And of course my favorite photo of "Journey" below who is the infamous Vincent daughter and mother of this litter Martha is choosing from.  She is quite the flamboyant one Karen and my inspiration for the festive painting above!!
I promise some more "dignified" show photos of Journey later for you all to see too but this shot always reminds me of how much these show dogs are adored and spoiled!.  This was taken at the Chow National specialty during a Parade of Champions event.  Steve and I are so proud of you Karen and what you have done with your breeding program!!