I will update this post when we get home but bling couldn't wait to show u her iPhone pix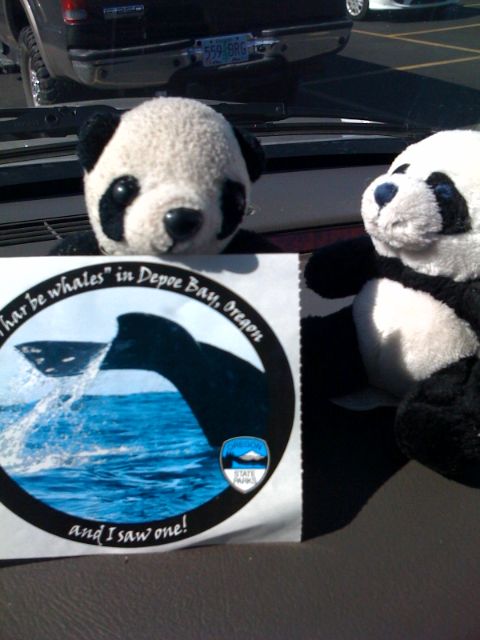 So Steve says Thursday nite….what are you doing tomorrow!!
I says…nothing…so early in the AM we head to the Oregon Coast for a day of playing hookie!!!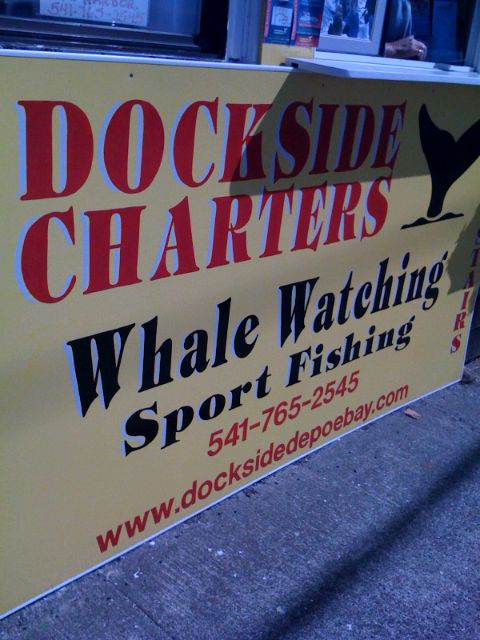 The grey whales were basking in the warm sunlight in Depoe Bay…We just love it there. We saw 3 different whales bepopping around the bay feeding as we sat and relaxed at the whale watching observatory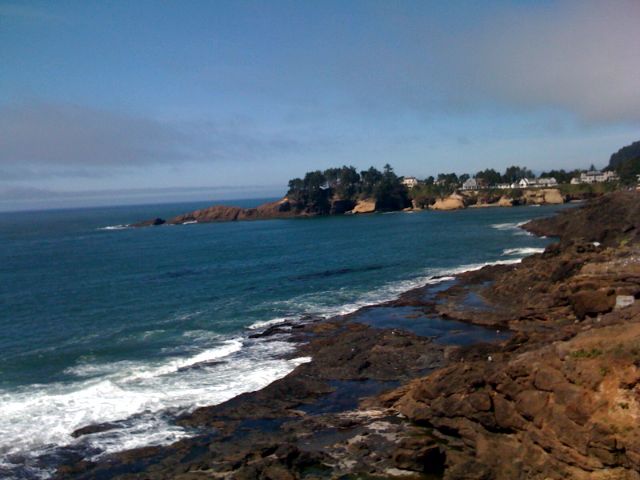 The Whales were spouting and breaching just in front of that point in the above photo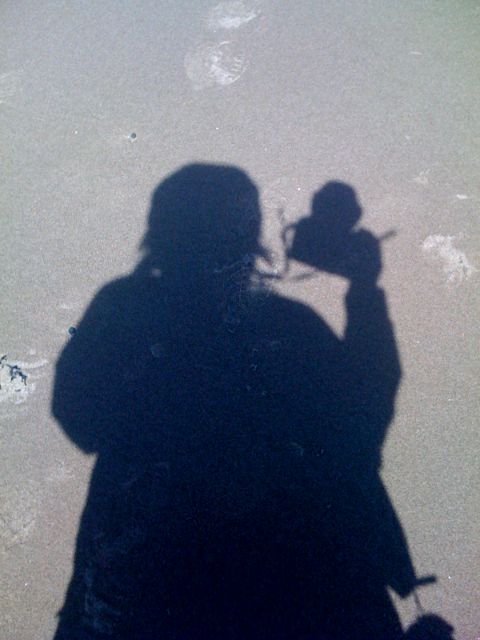 A day at the "beach" is always an adventure in Oregon.  I was bundled up in layers and couldn't resist this Iphone shot carrying my big camera.  The sun was warm but the ocean breeze chilly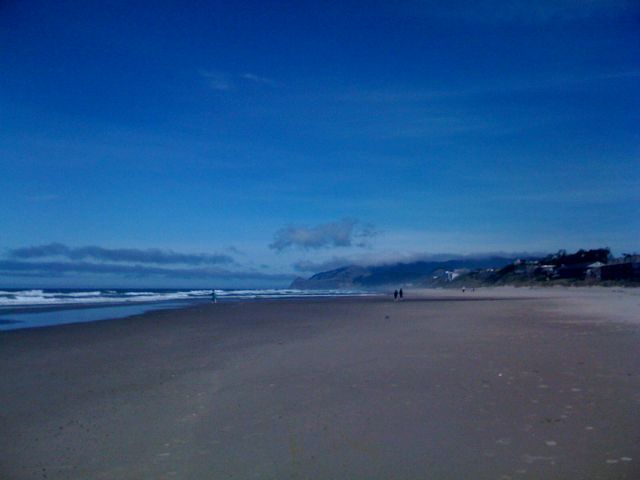 These next few photos were taken just outside of Lincoln City.  Beautiful beaches and very deserted now that school has begun.  It was PeRFECT!!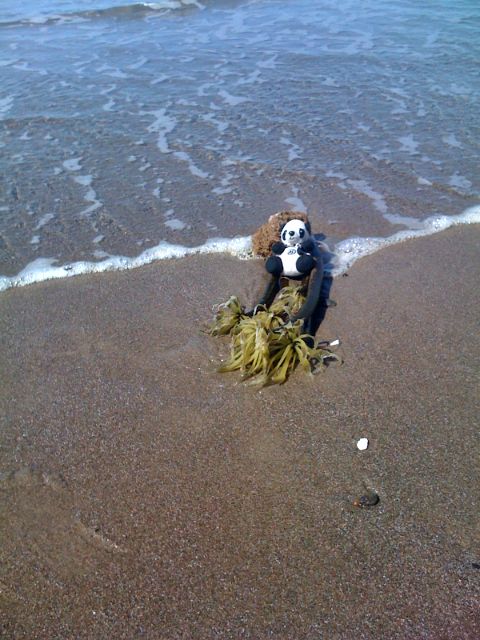 After a few minutes at the Kelp Surfing School of Agate Beach, Bling takes the plunge and rides the slippery seaweed into shore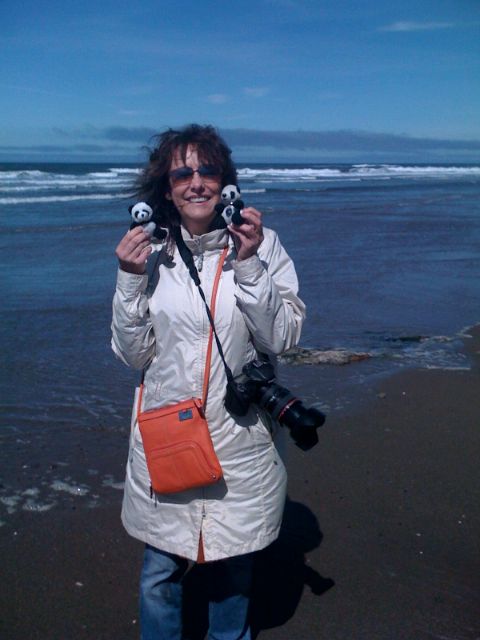 We hit the infamous Pig and Pancake in Lincoln City first thing for breakfast and I found Bling Bling a new friend there who she named "Fling Fling".  The two hit it off right away and are inseparable!!!!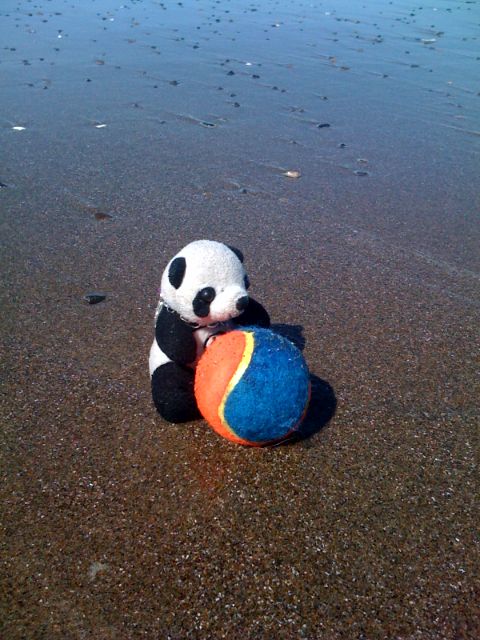 Bling finds a beach ball and plays catch with Steve for a while