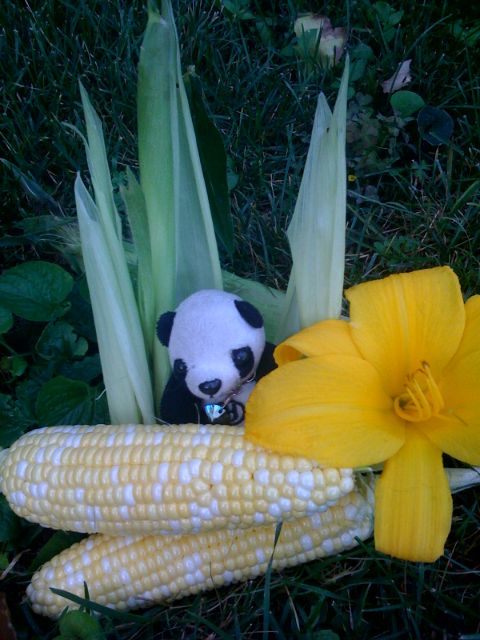 What fun my family and I have been having so far!!! Today my son Bryan stopped by my moms house with a bag of fresh picked sweetcorn and we had a corn snack feast right there on the spot
Bling couldn't resist a corny pose alongside of one of moms beautiful daylilies…….diana….tell jim his Iowa corn feast still holds the top notch the sweetcorn meter but had some serious competition today.
Sarah…email me if you see this post!
Pictured is my mom today in front of her stunning lilies….she took a shot of me too. My son designed this little side garden for mom this spring.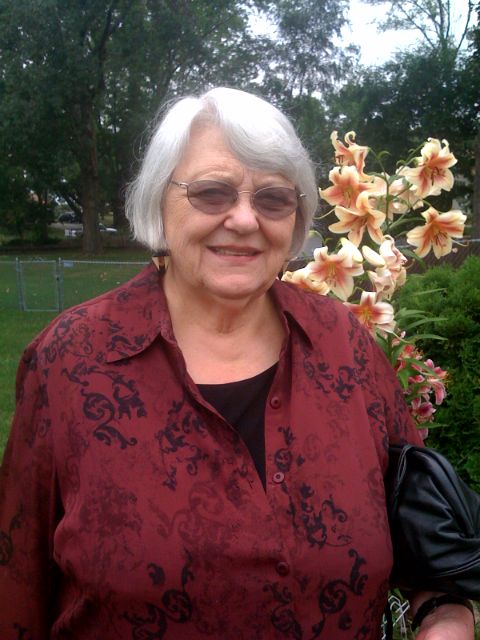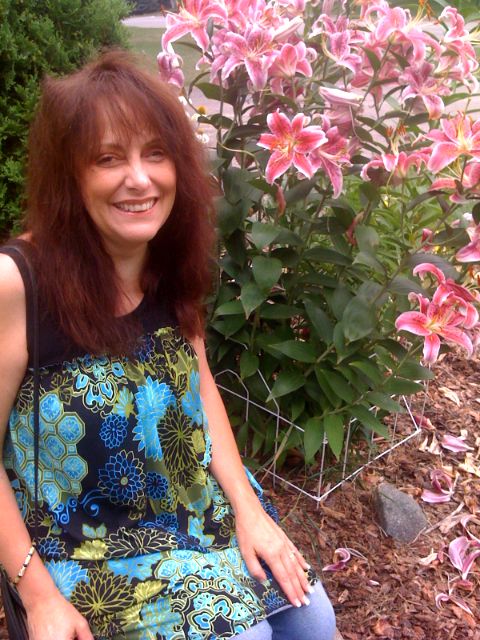 Last night my daughter liz and her fella andy brought me to their house and I got to see my only grandchild "eddie". Yep…eddie is the cat!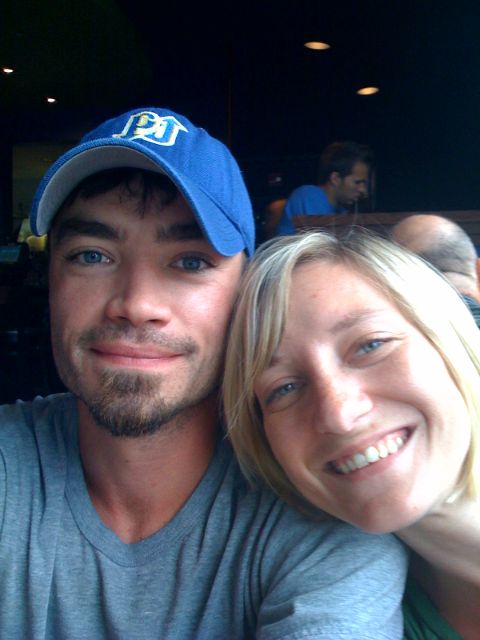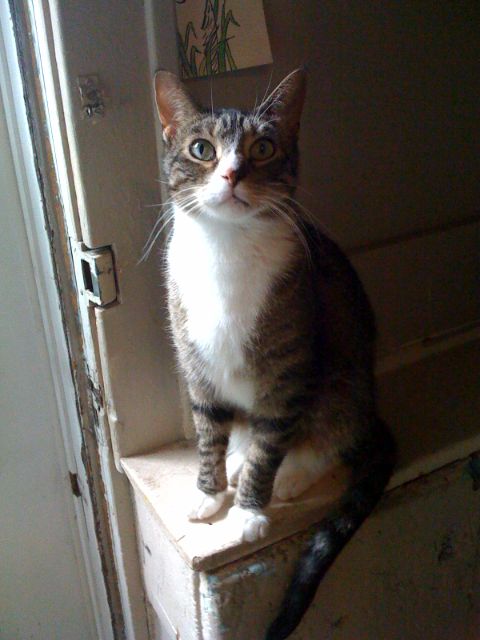 The night before we were treated to an outstanding meal which I mentioned I'n my last post….the dessert were these fudgy Bonbons that blew us away
Will write tomorrow……biggest of hugs
Sandra