Bling enjoying her First Class upgrade at the last minute yesterday!!! Thanks Steve!!!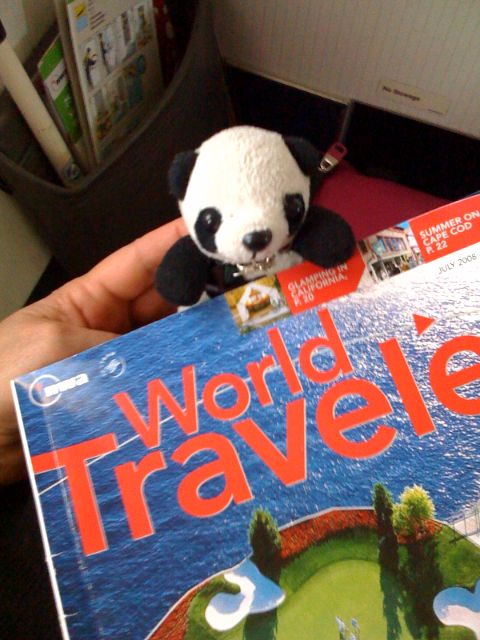 Ahhhhh….its always great to come home! Today mom and I got caught up on lots of family archives that she has been working on all year.
One of the more priceless shots below is of me and my brother when we lived in Tennessee sporting our tourist hillbilly hats!!! A bad cellphone shot of the computer screen but you get the frightening picture !
Bling bling also made a friend today. My moms papillon,lulu and bling both have the same panda markings. Bling thought for sure I had brought her back to chengdu…..she even took time out for a jacuzzi in moms bubbly birdbath
Will write more tomorrow about our fantastic dinner tonight
Luv sandra