SANDRA MILLER ART FLAGS
Shop my ART FLAG STORE below .   
My ZAZZLE BOUTIQUE is a separate store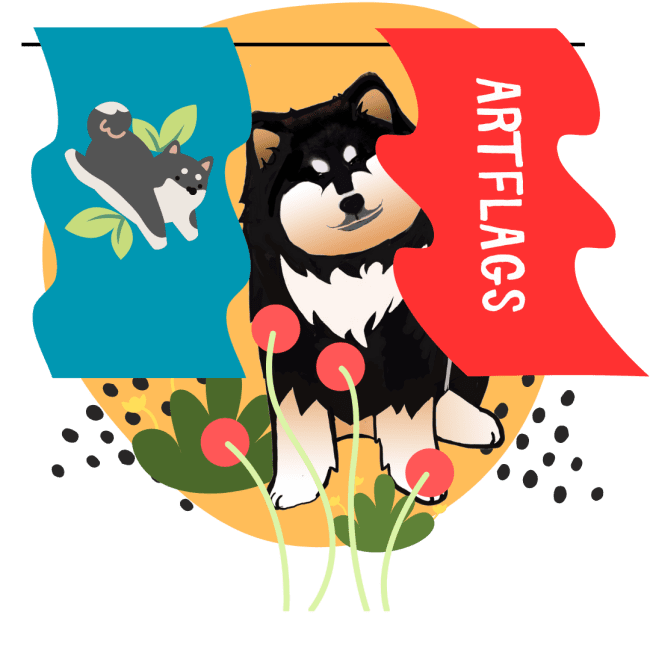 ART FLAGS FOR HOME AND GARDEN
SAVE WHEN BUYING MULTIPLE FLAGS! POSTAGE IS A FLAT RATE IN THE U.S.A. NO MATTER HOW MANY FLAGS YOU PURCHASE AT ONCE
Because these beautiful works of art are printed on both sides of the flag, the possibilities are endless. In the garden they look beautiful hung from the house , garage, a post, an arbor or also as a room divider or shade cloth for your patio or RV. My dog show friends I'm sure will innovate many ideas for these including kennel, grooming tent and show van/rv. And what a stunning prize for dog clubs to offer for the shows or raffles. The larger flag makes a beautiful "curtain" in the window allowing the sun to pass through the colorful print like a stained glass window.