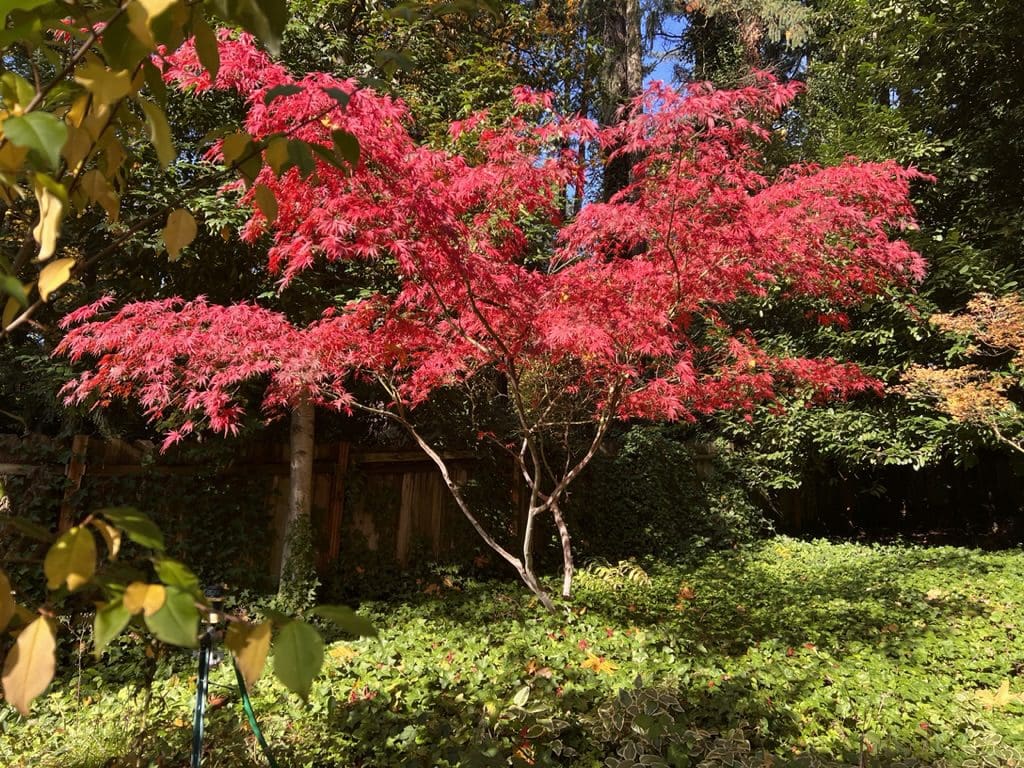 It has been a very busy autumn filled with so much color in the garden this year. The rains and perfect temperatures all came together for quite the show which is still ongoing with our Japanese maples. Ihana and I are keeping our paws busy in the studio and have this spectacular view out of the sliding door to light up our days! Ihana likes to chase the moles under the grasses and ivy!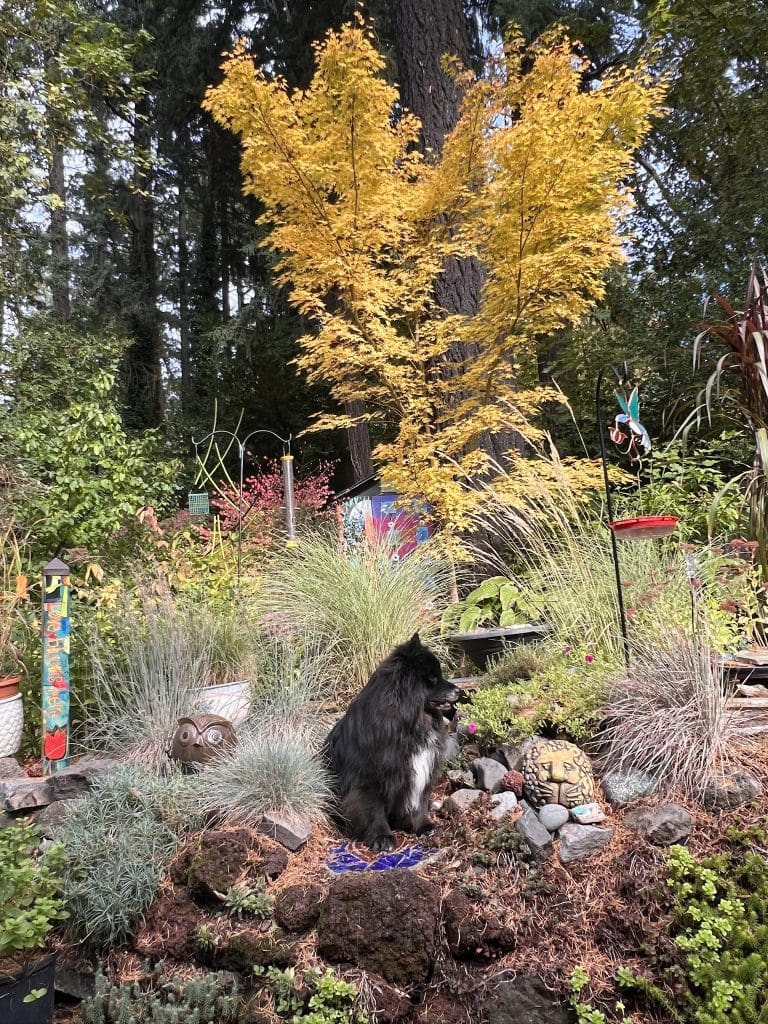 ---
MEET HERMAN THE CHOW GNOME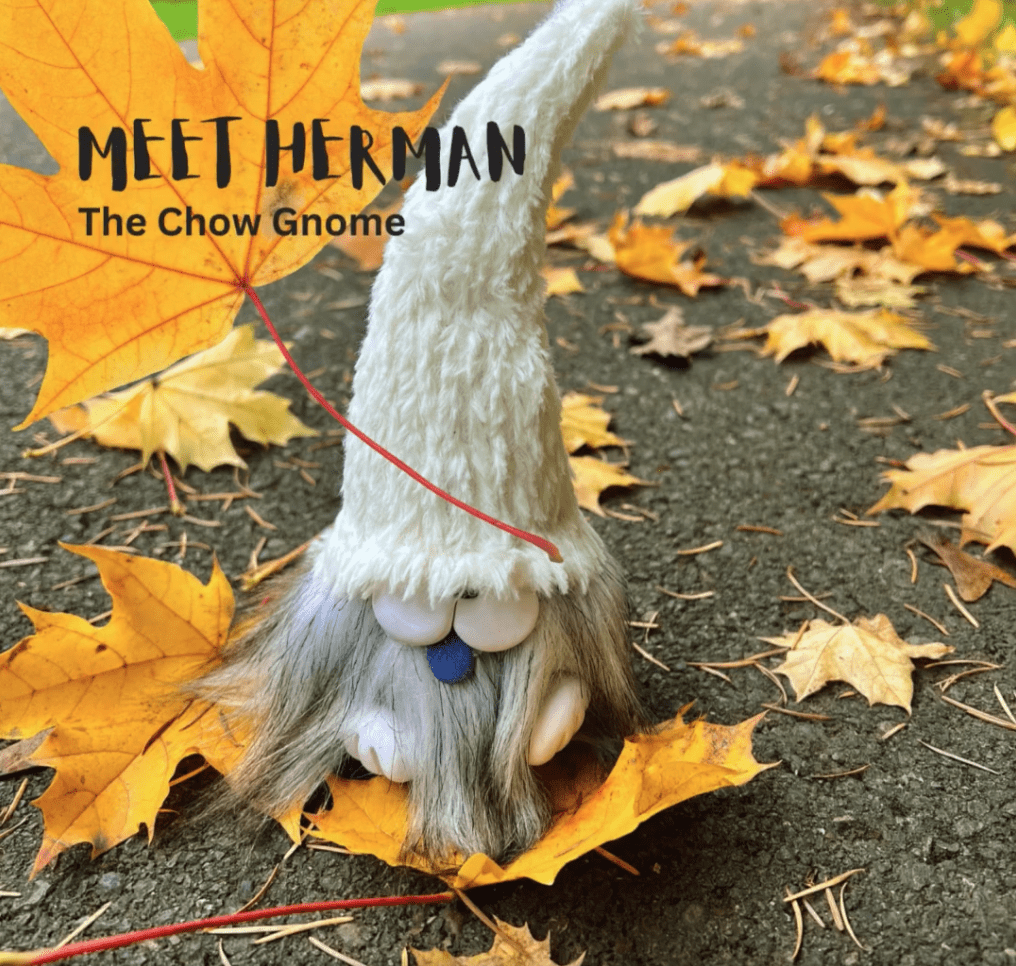 ---
HERMAN is a brother from another mother to the recent series of JACK FROST ornaments I offered . He was actually my first Chow Gnome design created as an artisan plush doll (not meant to be played with but he loves to be admired!!) Stop by to see the fun video description I did for Herman!!!
---
---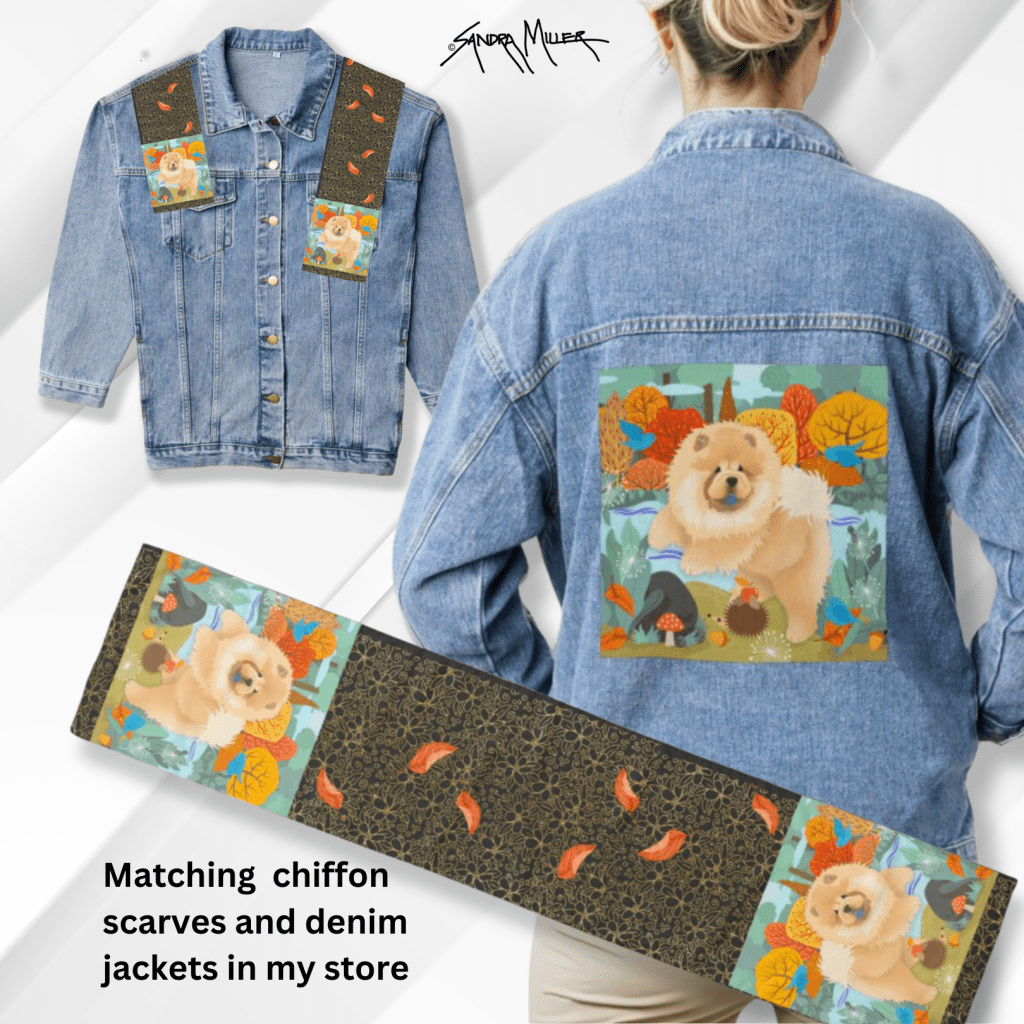 ---
---
A perfect pairing with the new denim jackets are these beautiful designer chiffon scarves in 2 sizes. This is a great solution for bringing some of the color from the back of the jacket to the front. I'm just starting to add the scarves but have plenty of beautiful jackets available. Let me know if you would like a scarf as well and I can make that happen
---
UP TO 50% OFF ALL MY ART COLLECTIONS
SHOP MY EARLY BLACK FRIDAY DEALS
---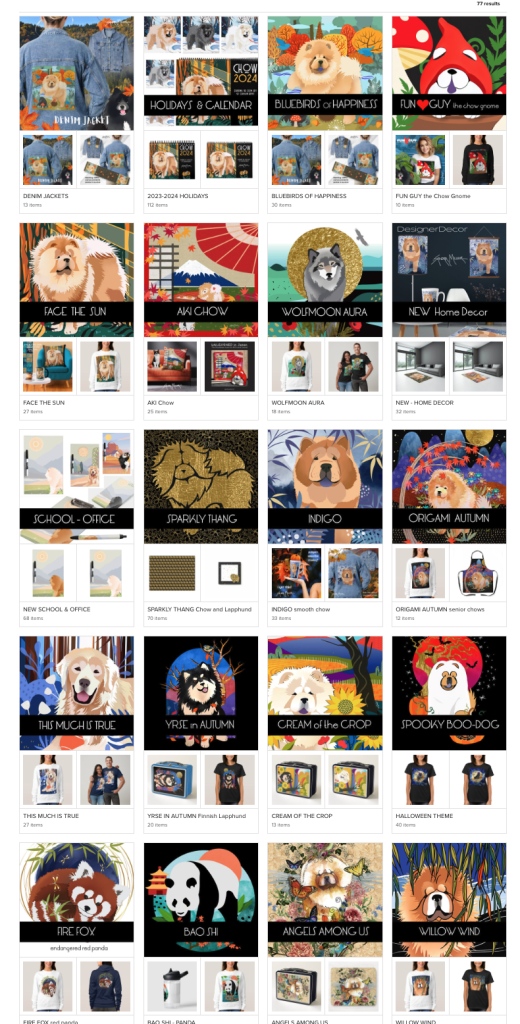 ABOVE is just a small sampling of the artworks available with savings UP TO 50% off. There are 4 pages of COLLECTIONS to choose from. If you don't see what you are looking for just ask!
---
---
Below – FUN GUY is getting ready for his debut very soon. He has so Mushroom in his heart to give!!
---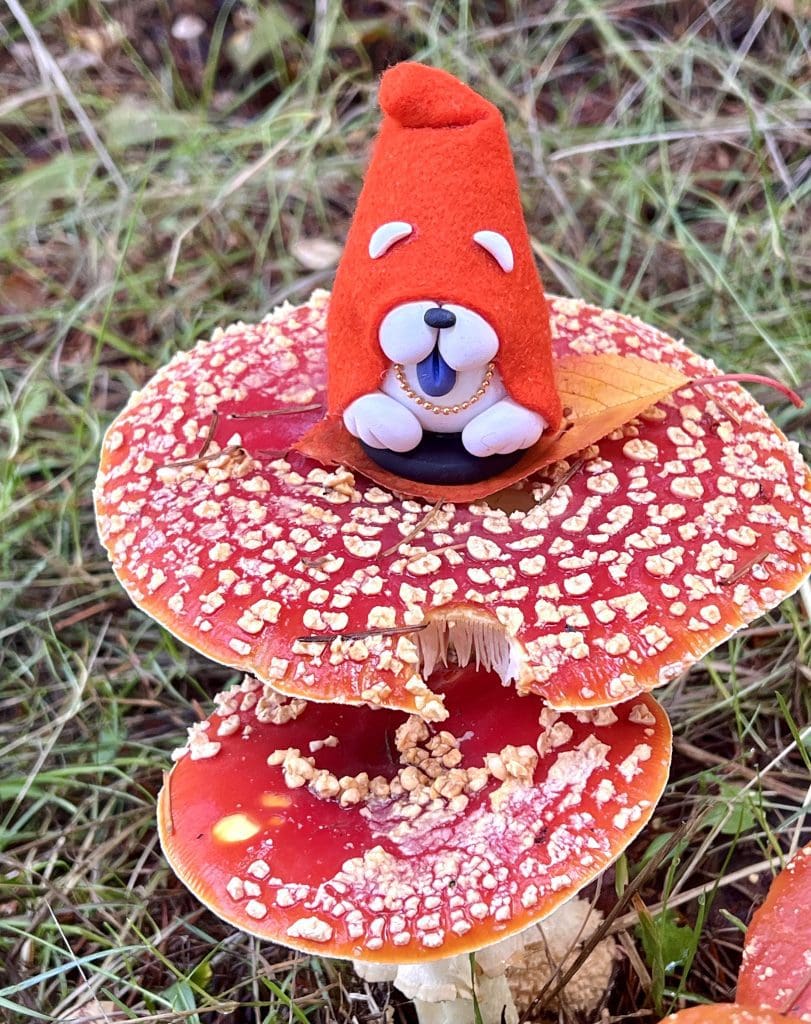 Have a wonderful weekend everyone!!
---