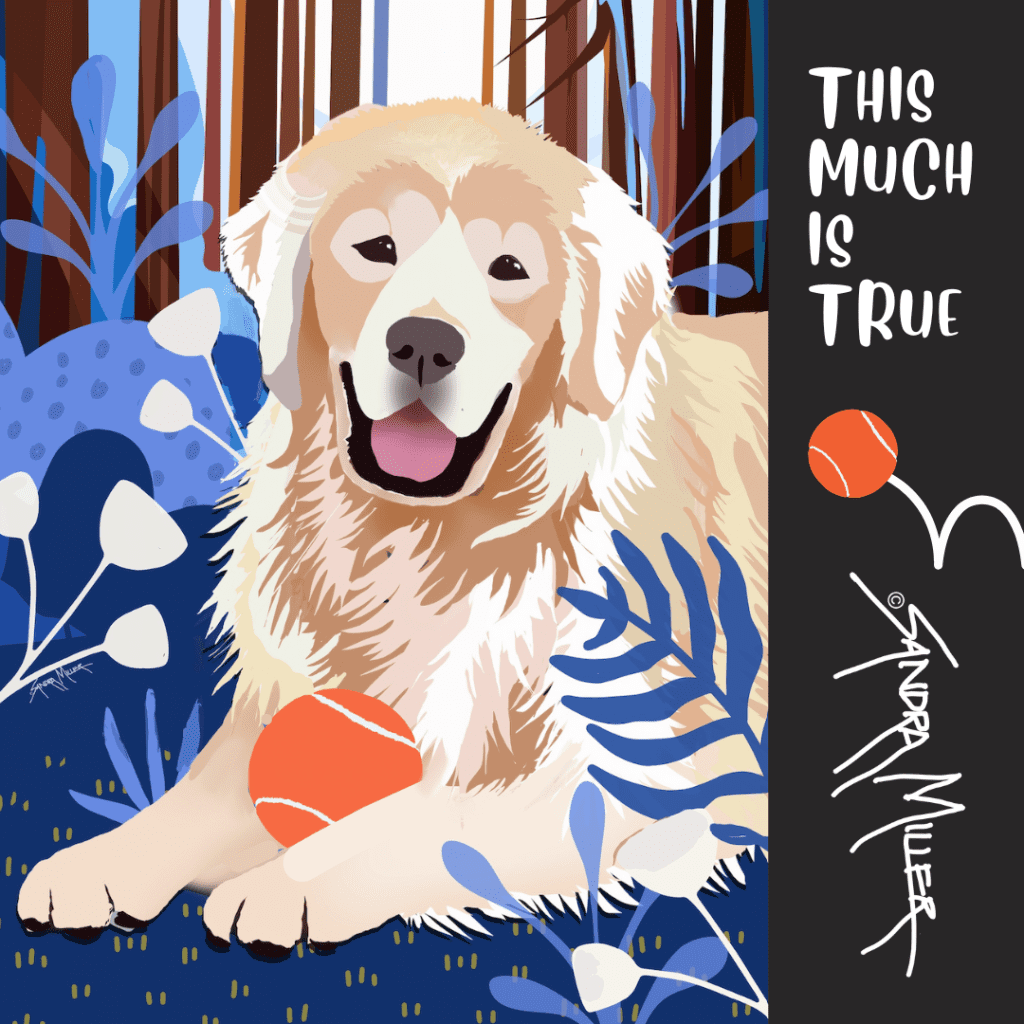 "THIS MUCH IS TRUE" ©Sandra Miller 2023
A NEW introduction this week in my Zazzle Boutique !!! A playful new Golden Retriever design, inspired by a lovely Golden model named "True".
Thank you from the bottom of my heart for the inspirational reference photos to work from, Judy and Becky!!! You ladies are amazing…THIS MUCH IS TRUE!


I created so many wonderful items with this artwork. Stop by to see whats in the Boutique this week!
---
This one of a kind WHINE GLASS was patterned after my CHOWS ROCK jewelry line, featuring a real DRAGON VEIN agate accent under her paws. Stop by to see the description video and to bid. Auction closes this Friday, August 11th at 6 PM PST