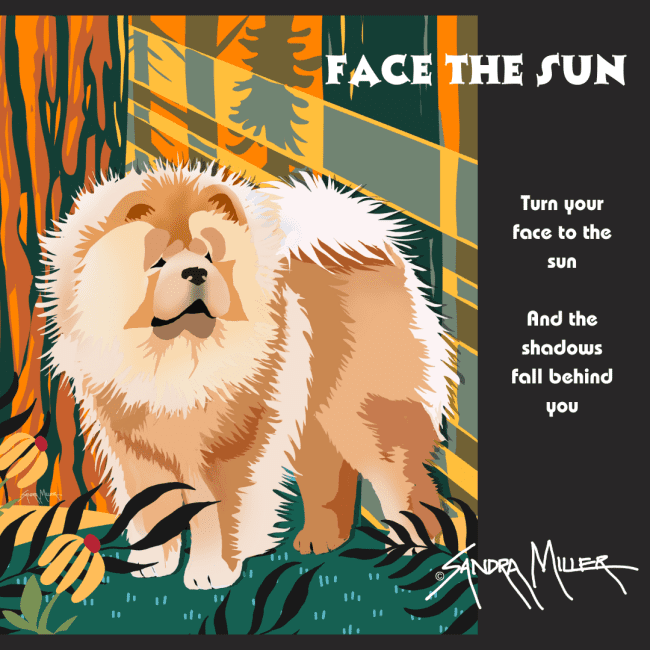 Turn your face to the sun, and the shadows fall behind you.
---
Hot off the easel…….A new introduction for Autumn 2023. The colors are so pumpkin spice and caramel that I just want to step into the crisp air with this handsome chow and take in the essence of fall .
Today I released this new collection filled with gorgeous items including garden and house flags in my flag shop in the next couple of weeks . Amazing gifts for men as well. FACE THE SUN by ©Sandra Miller 2023
---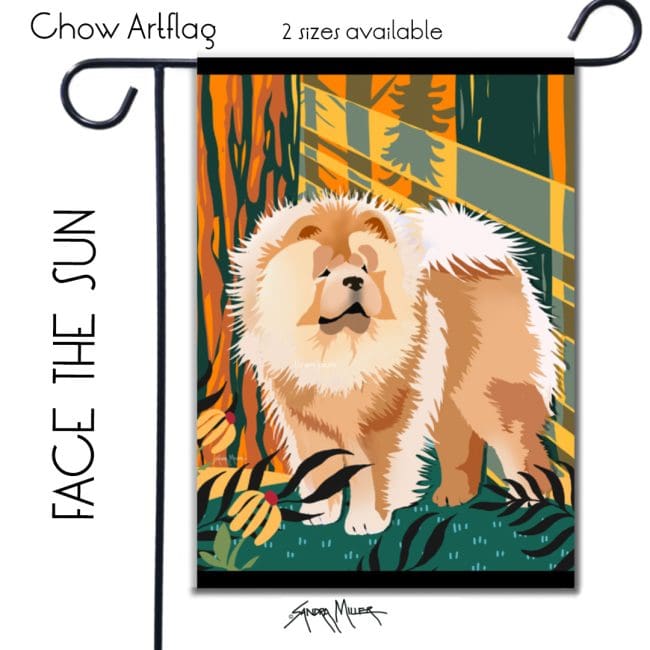 ---
OH NO SHE DIDNT ! ROCKIN' TROLL CHOWS are coming !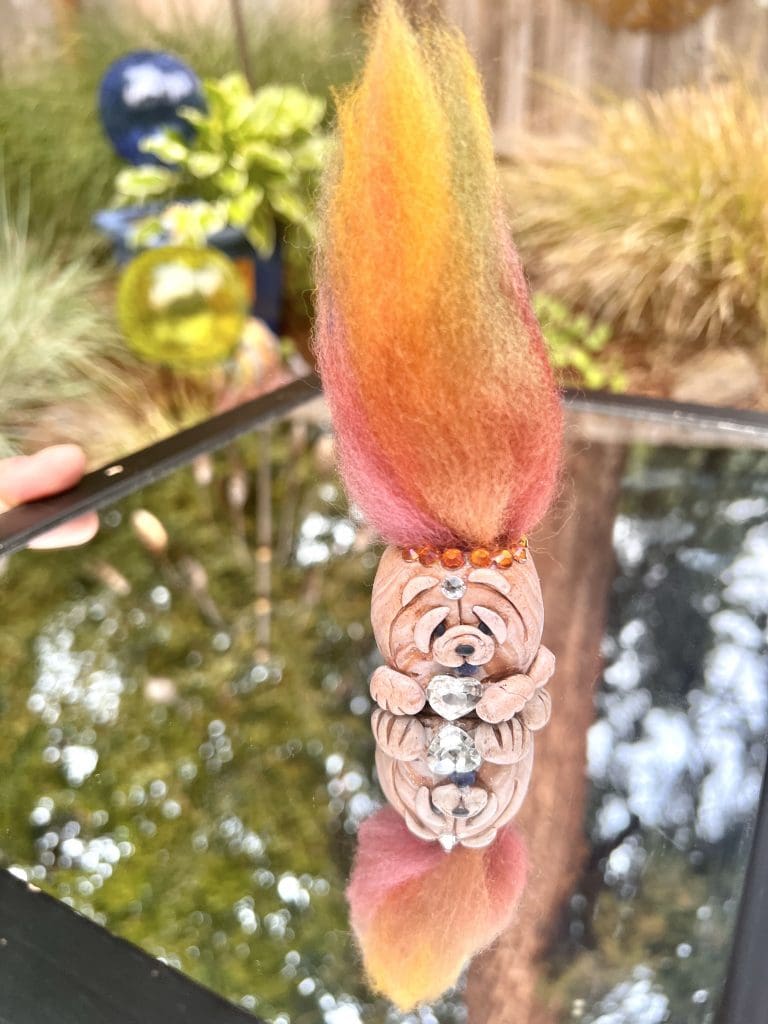 Keep your eyes peeled under the bridges and in the forest. These adorable ROCKIN TROLL CHOW artisan dolls are coming soon, complete with adoption certificates!! The topknot of epic hair on this one pictured I hand crafted from real Alpaca wool roving. She is still a work in progress
I have been giggling to myself in the studio over these precious little kids. Each one is so unique in personality and "hairdo" you can't help but smile at their expressions. I should have enough ready for a sale at THE BAMBOO TEAHOUSE very soon. I will keep you posted!
---