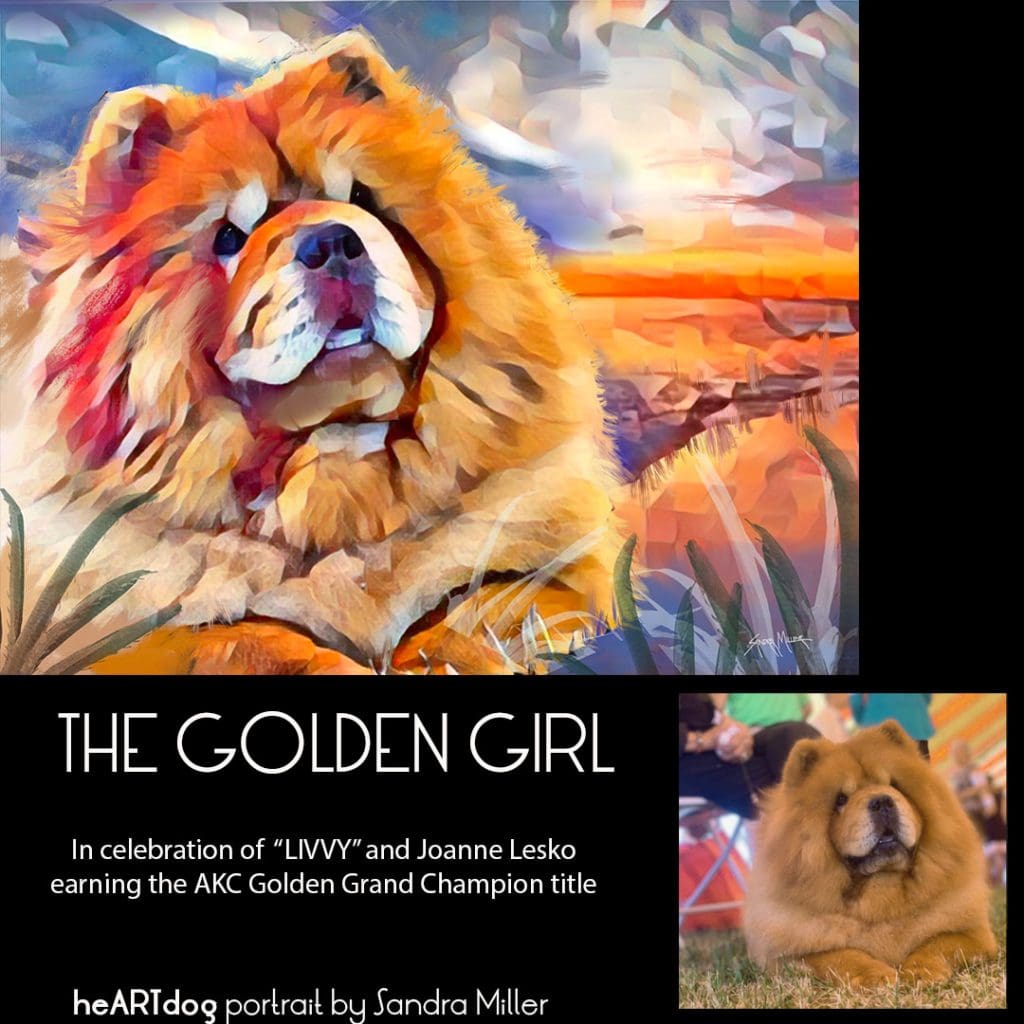 "THE GOLDEN GIRL" ©Sandra Miller 2023
I finished this vibrant and sunny-toned portrait of beautiful Livvy a little while ago but didn't want to share until Joanne received it. I'm so thrilled that she also gave permission for me to offer beautiful "Livvy" in my Zazzle Boutique as she looks stunning on everything!!!!
Congrats again girlfriend on your amazing achievements with Livvy and on your recent Gold Grand Championship AKC title. An honor well deserved and earned by the GOLDEN GIRL team!
---
---
---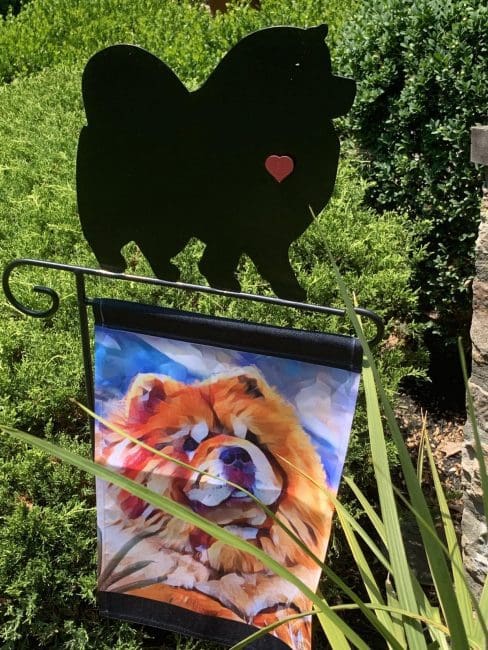 Above is the smaller GARDEN FLAG size of GOLDEN GIRL displayed beautifully in Joanne's garden. I just love her flag stand she bought from an artist at a dog show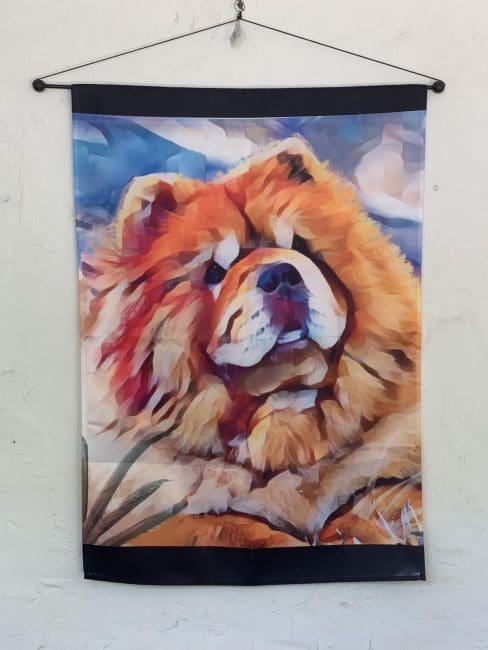 Above is the large HOUSE FLAG that Joanne has hanging on her house under the porch. I helped her find this wonderful banner hanger on that fits it perfectly. This way you don't need a flag pole to display your large flags. CLICK HERE to find this hanger on Amazon
IHANA WISHES YOU A VERY LAPPY WEEK FROM IHANALAND!