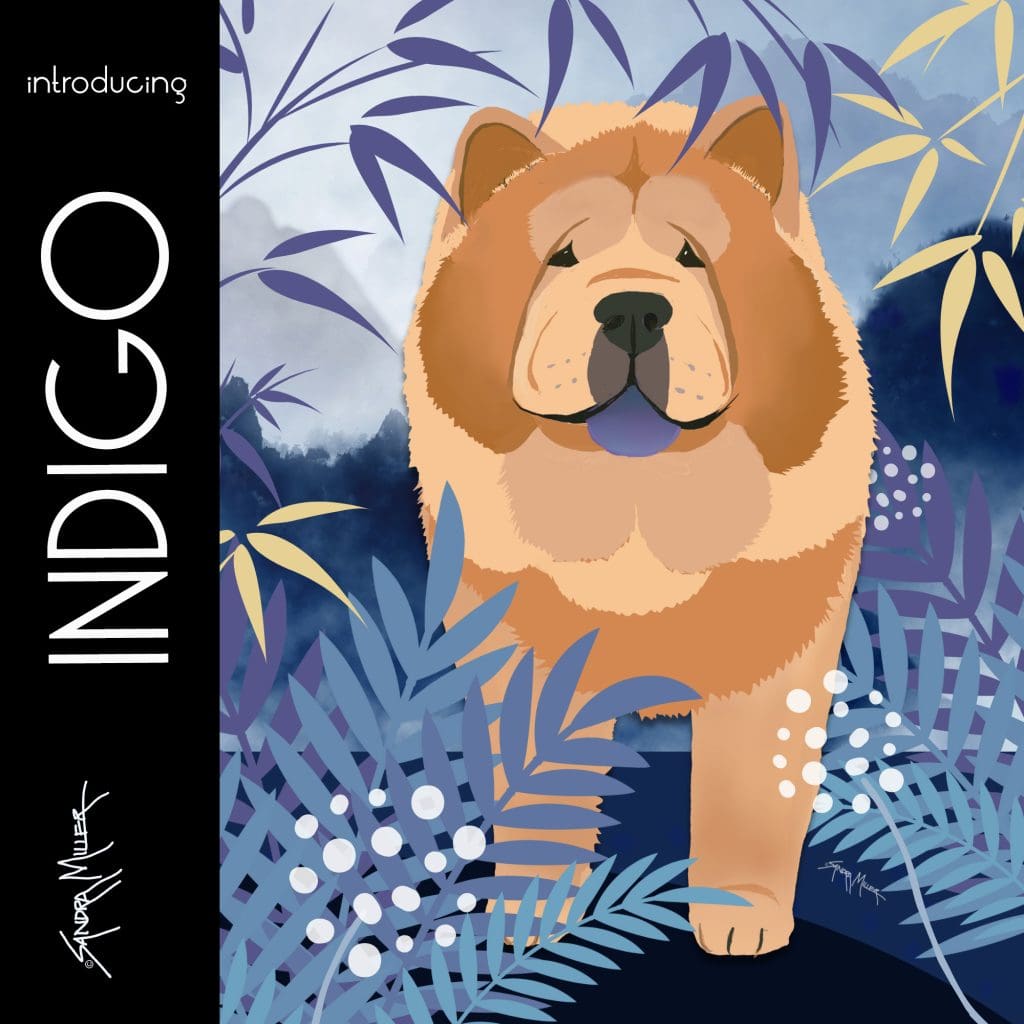 ---
---
WHY DOES THE CHOW HAVE A BLUE TONGUE YOU ASK?
As the folklore legend goes…. (my own interpretation)
"INDIGO" by Sandra Miller ©2023
Many moons ago in the mists of time, Buddha embarked upon an artistic adventure. Accompanied by his Chow dog, they were to paint the sky a rich indigo blue.
The little Chow companion sat close by and watched inquisitively as some of the paint dripped from the brush to the ground.
Curiosity got the best of him and he gleefully licked up the paint one drop at a time, then smiled from ear to ear at his master.
Buddha smiled back and exclaimed, "Your tongue is now as beautiful as the sky!"
May your chows all have indigo tongue smiles and a smooth week ahead!
---
"INDIGO" ARTCARD HAS THE BLUE TONGUE STORY INSIDE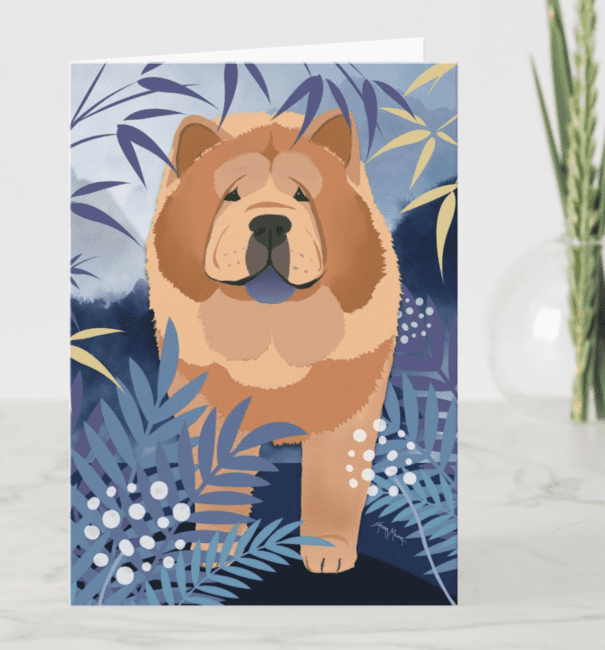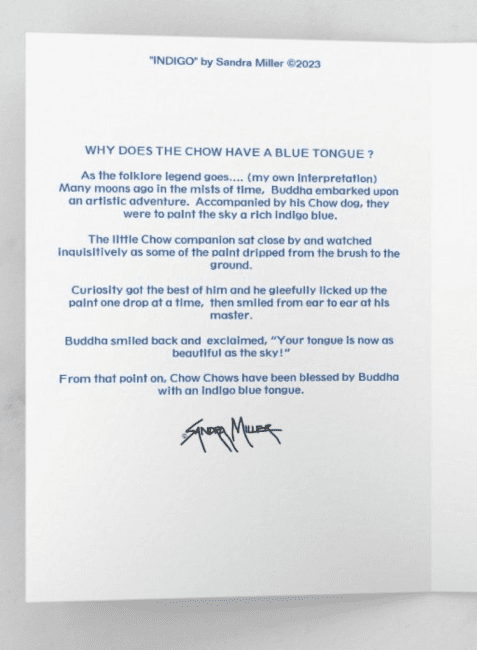 Greetings from the Junco nest in our window well