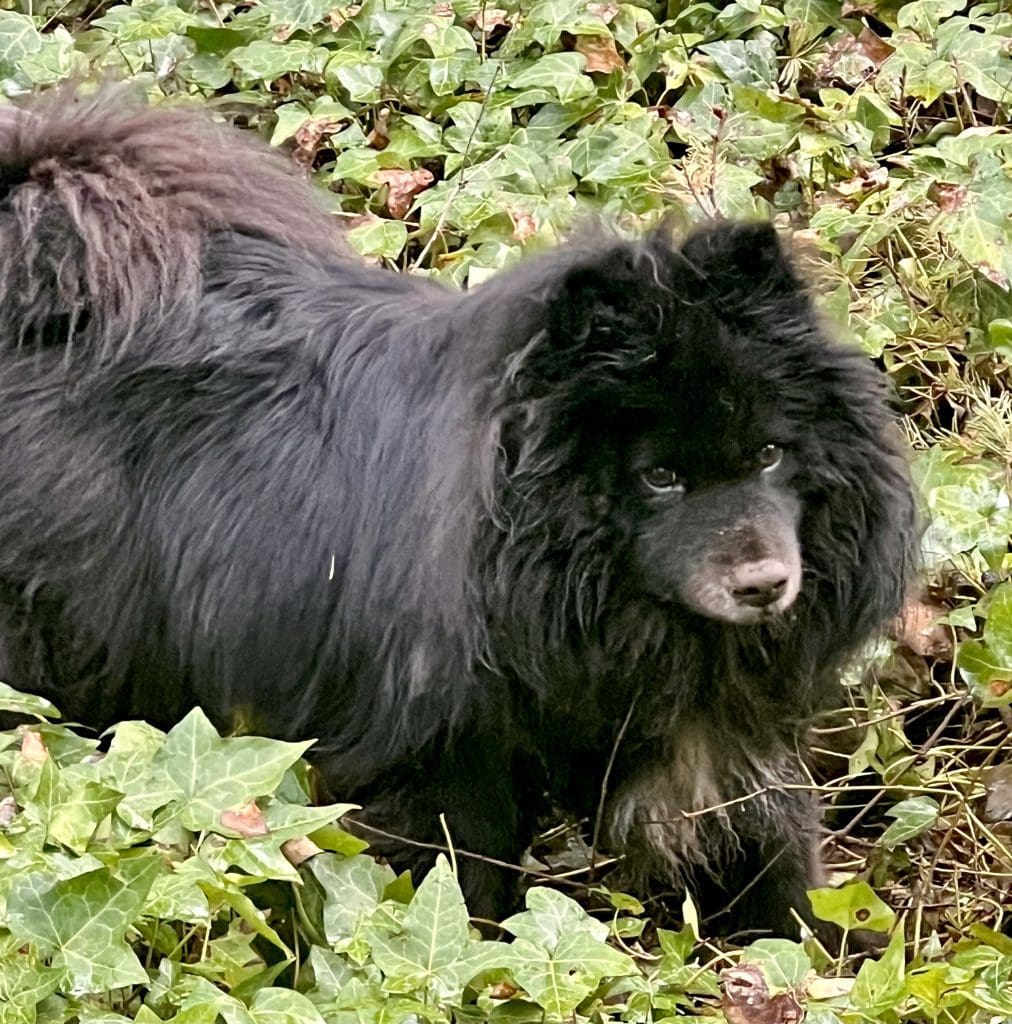 Hello April! Spring has finally sprung and Ihana was knee deep today in our ivy patch rooting around for moles. Its her favorite hobby besides crab hunting at the coast. She dug an 18″ deep hole under the ivy that I need to mark asap so I don't fall in and disappear. I was laughing so hard till I cried at how tenacious she was digging and Ihana had the time of her life. She would peek up from her burrow every so often and smile at me as if saying "are we having fun yet mom?"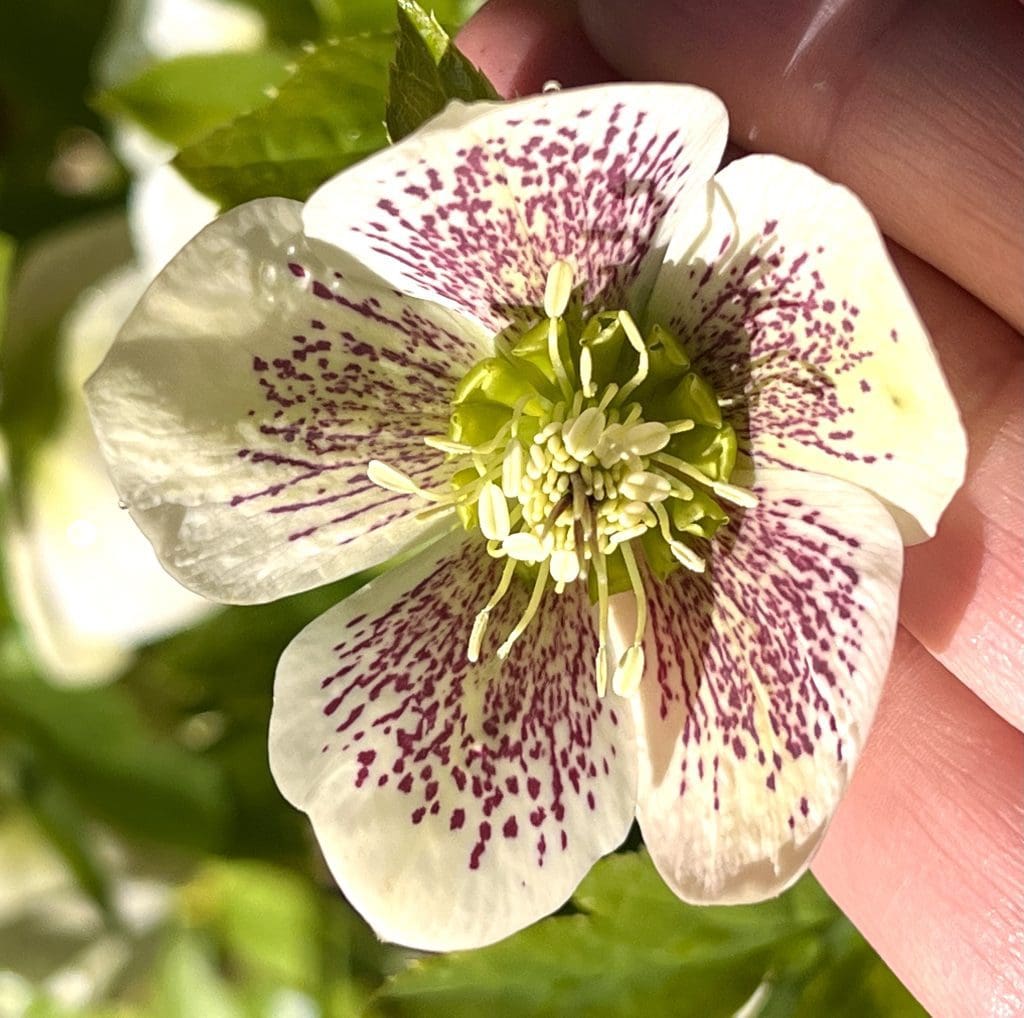 The Hellebores are at their peak bloom right now with hundreds of seedlings from my original plants blossoming for the first time. Each is so unique, like floral snowflakes. The blossoms last for ages on the plants and the tones become more like muted antique roses in color as they age…much like the hydranges of summer do.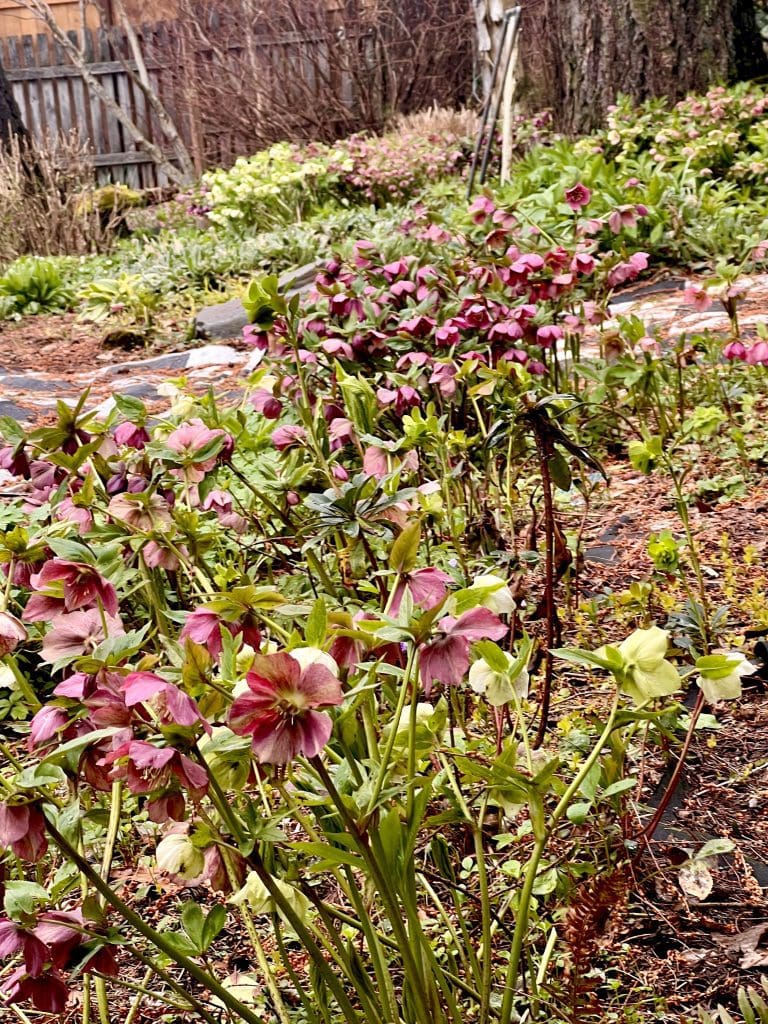 Above is the sea of hellebore seedlings blooming in our front beds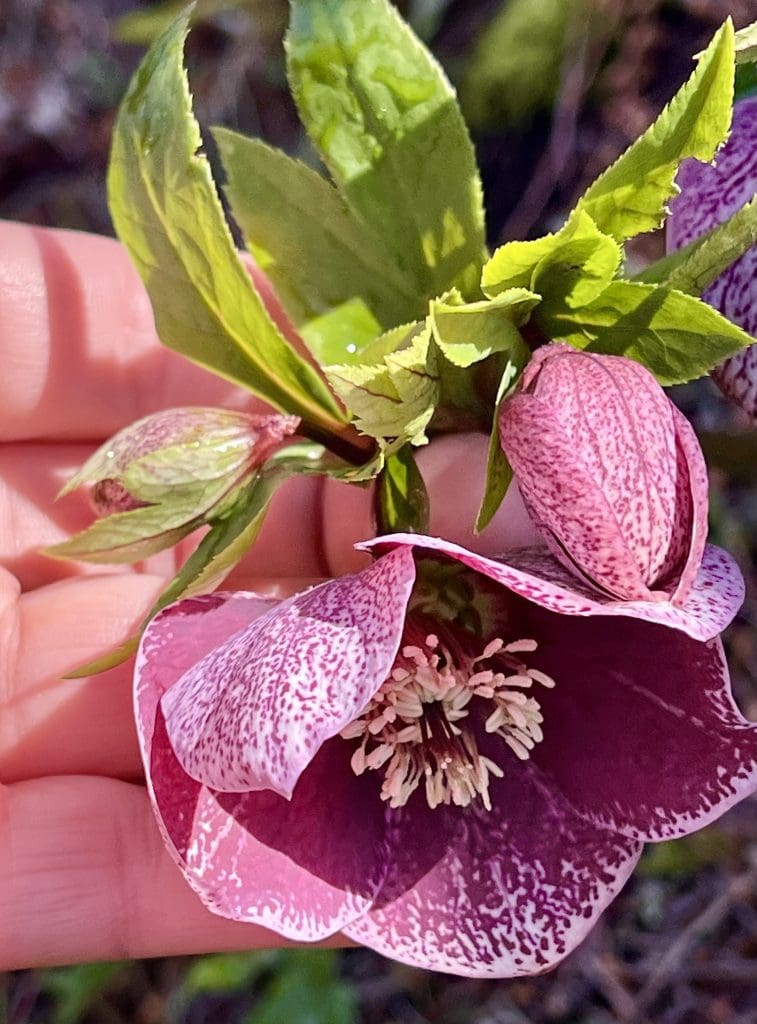 Another favorite surprise today with the prettiest fine spotting on both the back and front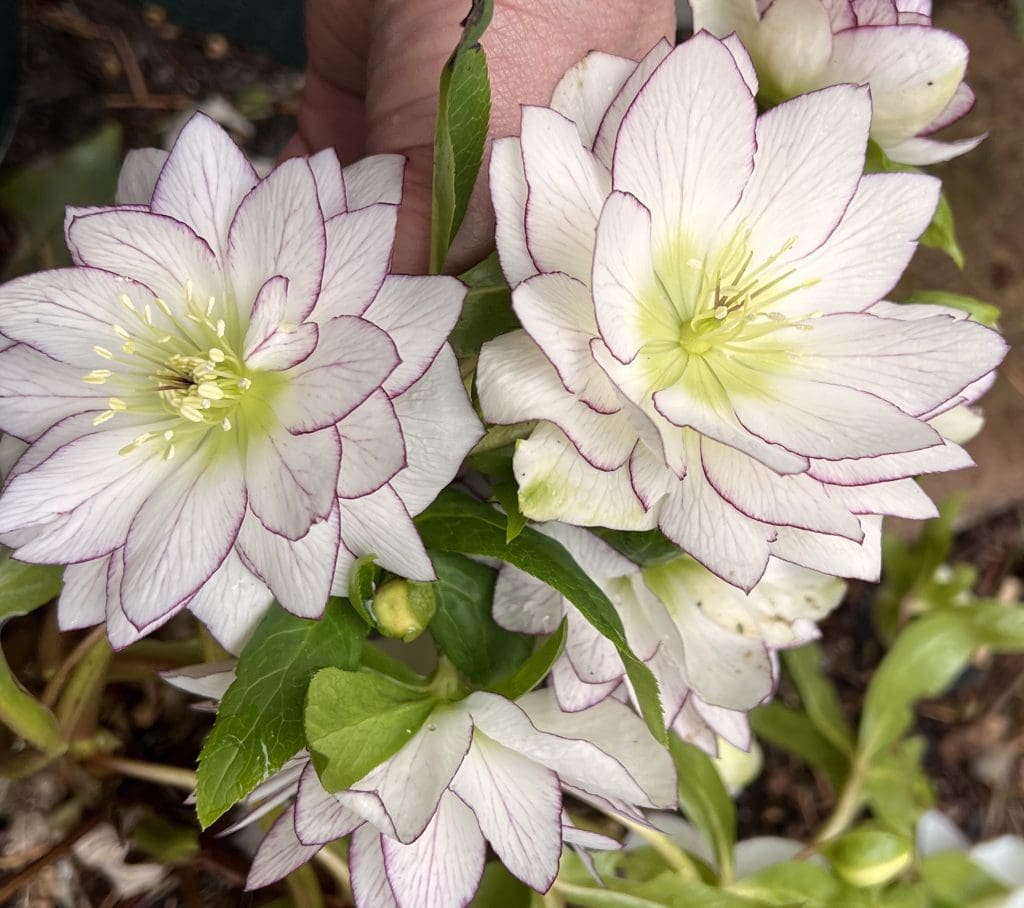 This angelic white is decorated with fine wire edging and veins. It looks like a waterlily
---
A new release for April – introducing "WILLOW WIND"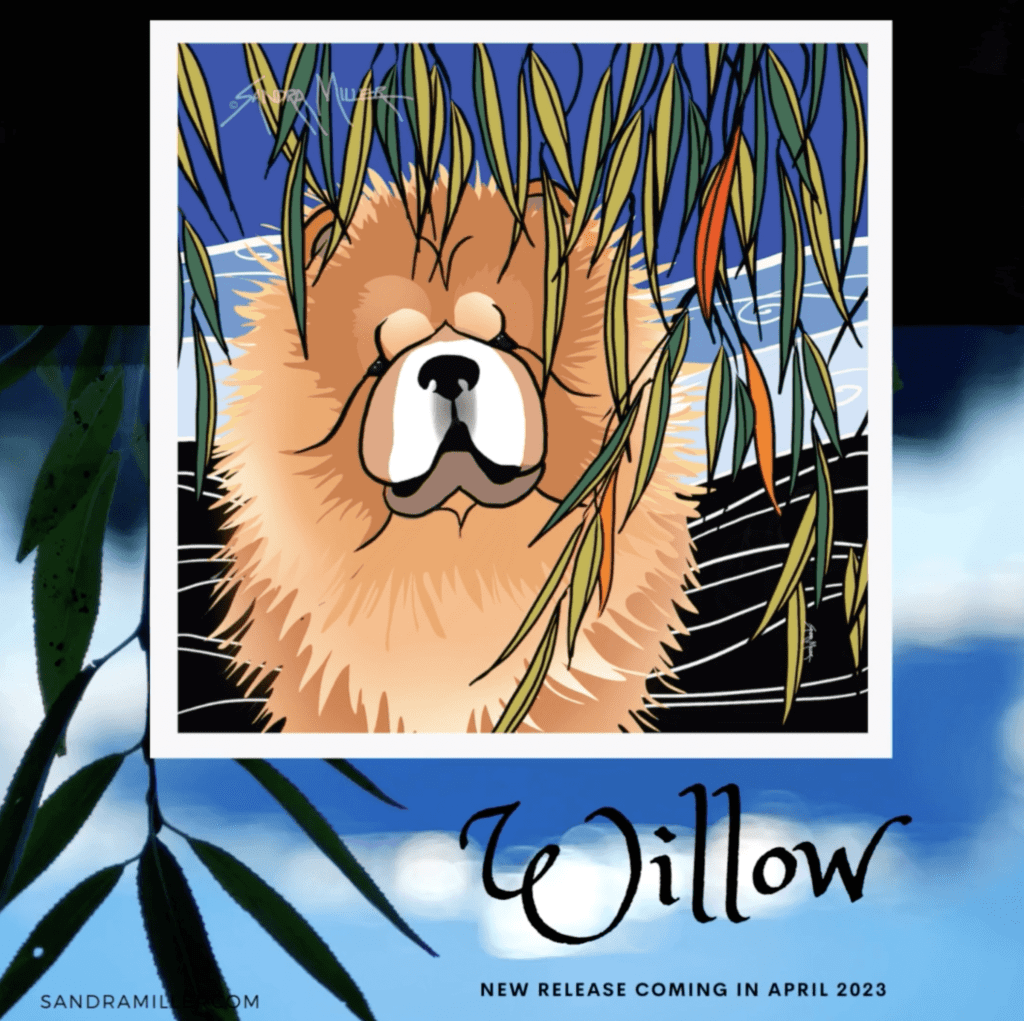 Beautiful Willow Wind dances in the weeping boughs of the willow tree as the water reflects her every motion and gesture. I love stylized design and this piece is at the heart of my sweet spot as an artist. The play of cool colors with pops of warm and hot tones make for a gorgeous statement anywhere WILLOW WIND is seen!
---
Click below to shop my WILLOW WIND Collection on Zazzle
---
Below click on the flag to find this beauty in 2 sizes in my ART FLAG store (separate from my Zazzle Collection)