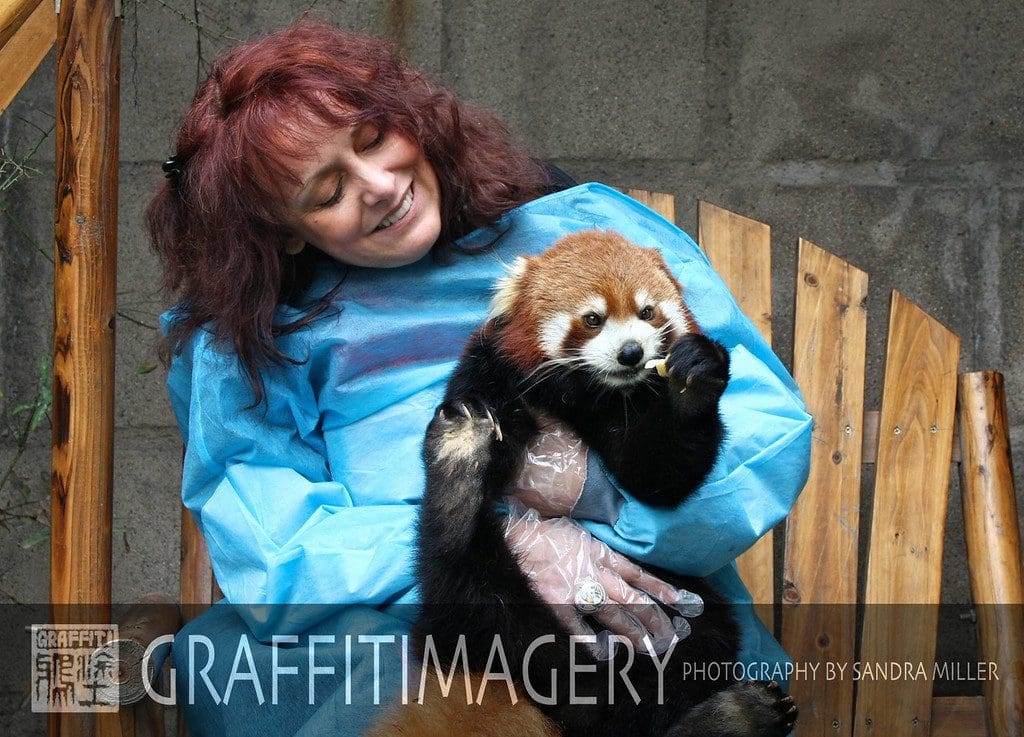 Known as red pandas, red bear-cats, fire-fox, Himalayan raccoon, lesser pandas, or simply the "first panda" and "original panda" as western scientists described them in 1825, 50 years before the giant panda discovery in 1869. The red panda's native territories are the Himalayas in Nepal, India, Bhutan, Myanmar (Burma), and southern China.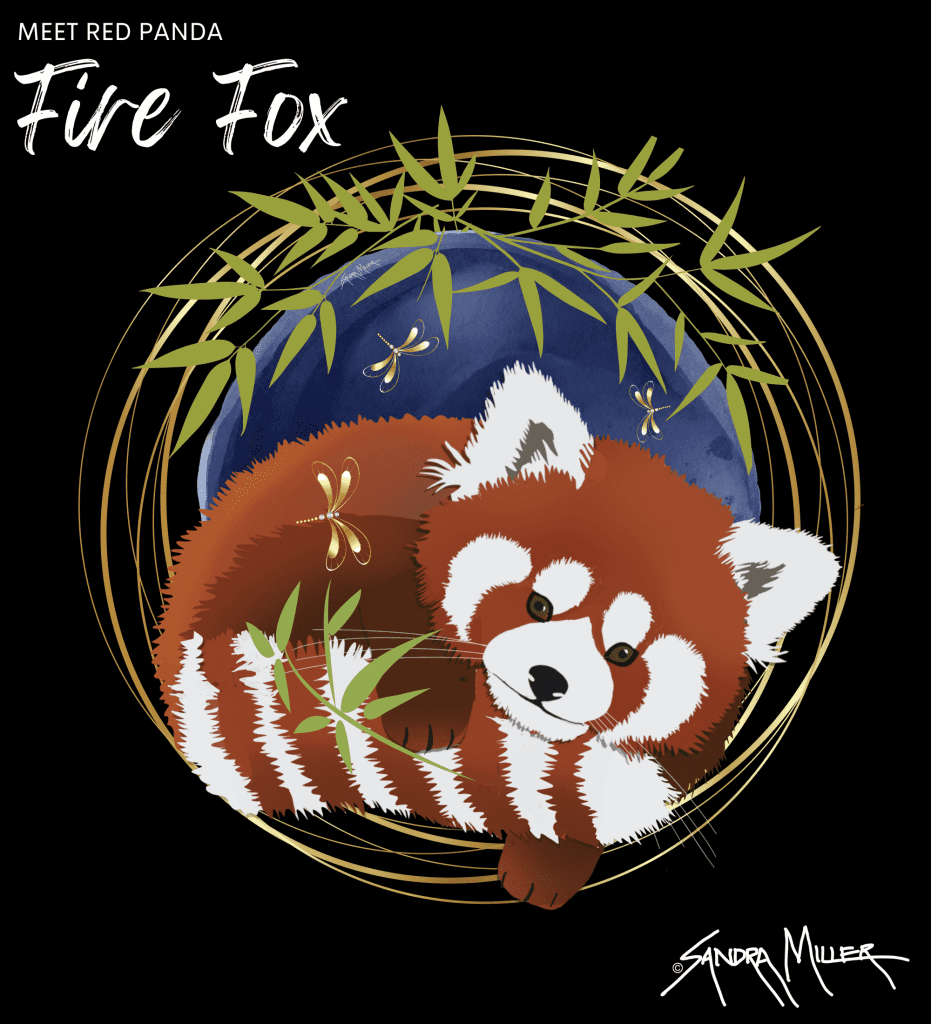 It has taken me quite a few years for the inspiration to strike since my visit with the Red Pandas in Chengdu China. Now one of these precious beauties have been captured in illustration and set loose from the wilds of my imagination.
My little "FIRE FOX" is so sweet in expression, broadly appealing to both wildlife-loving adults and children alike. You will even find many items in my ZAZZLE BOUTIQUE that would be a big hit for birthdays, zoo field trips as well as baby showers!!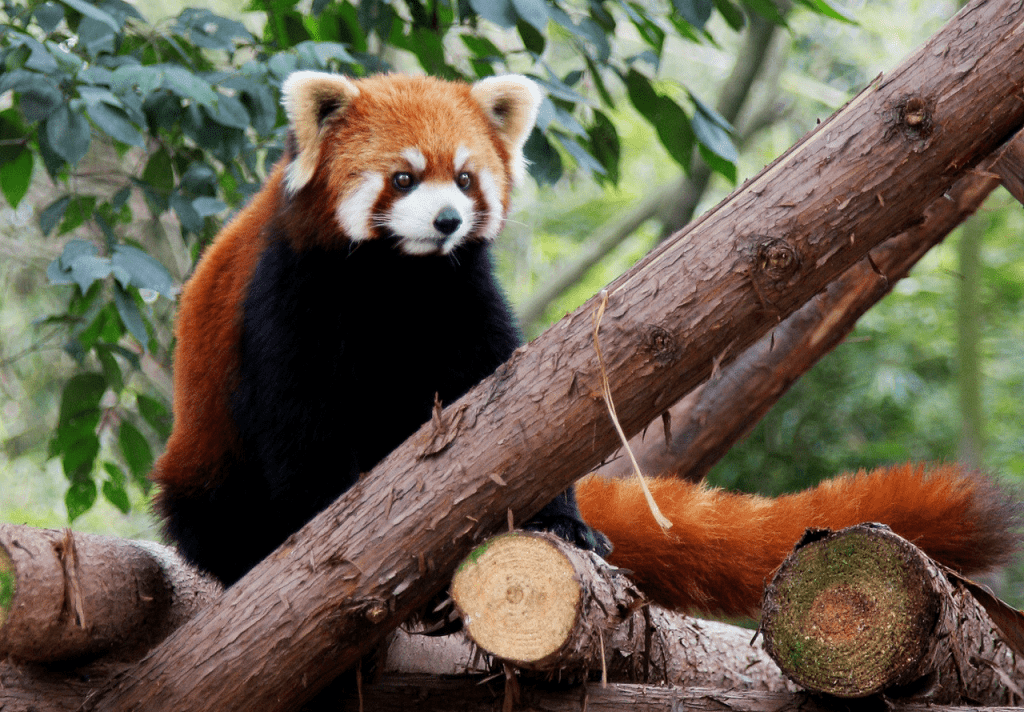 The Red Panda is an ENDANGERED SPECIES. The worldwide red panda population is thought to be as few as 2,500 in the wild and has declined by 50% over the past 20 years. Habitat loss is the biggest threat!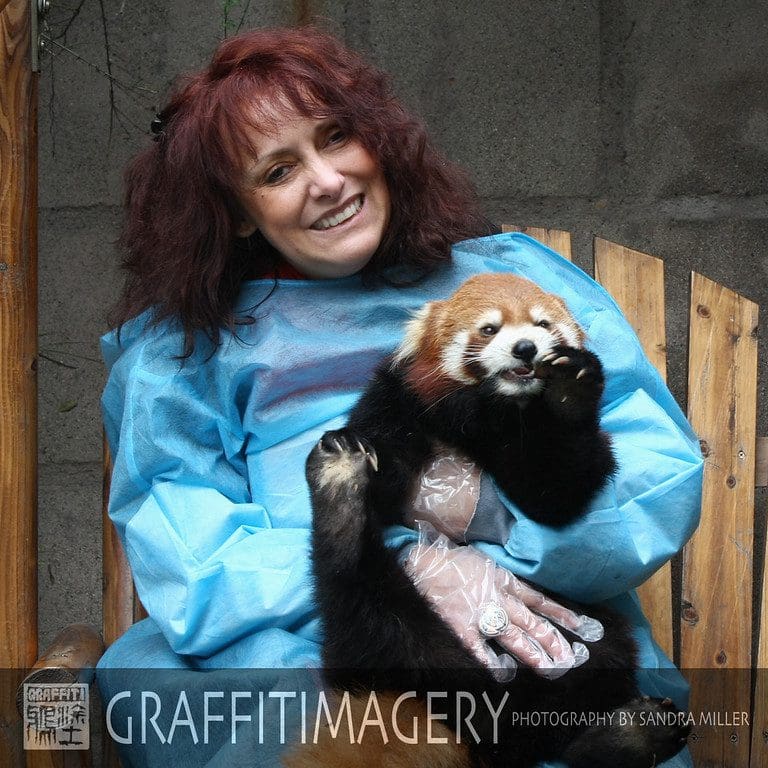 The Red Panda has been classified in the past as both a bear and a raccoon but is now classified in its own family called Ailuridae. They eat bamboo like the Giant Panda and also forage for roots, succulent grasses, fruits, and insects. Also, like giant pandas, red pandas have a pseudo-thumb: an enlarged, modified wrist bone they use for grabbing bamboo stems and tree branches.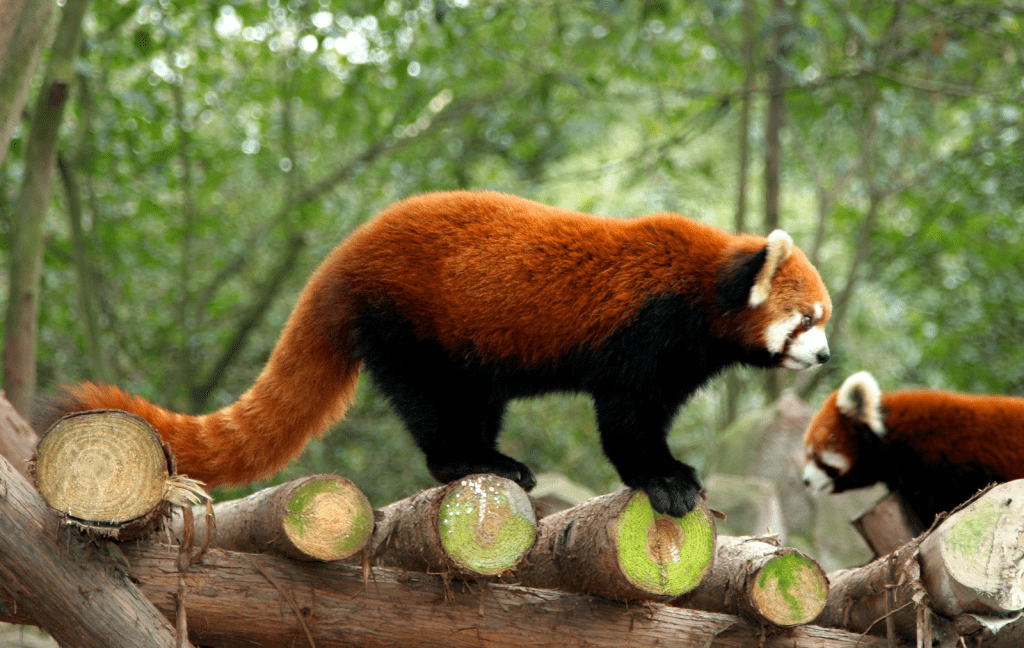 THE RED PANDA NETWORK
It is the most amazing organization dedicated to the species and has one of its 2 world headquarters right here in my backyard in Eugene, Oregon. The other is in Kathmandu, Nepal….. which is a "back yard " I would dearly love to travel to in my lifetime. Click on the button above to read everything you want to know about this incredible creature and the caring team who are working tirelessly to save the Red Panda from extinction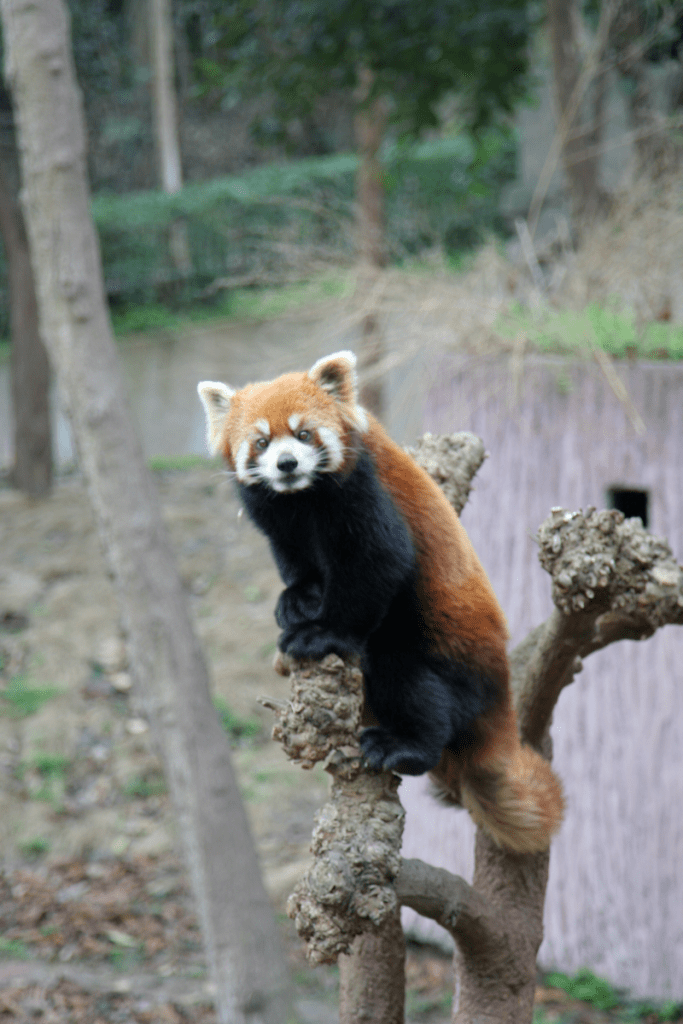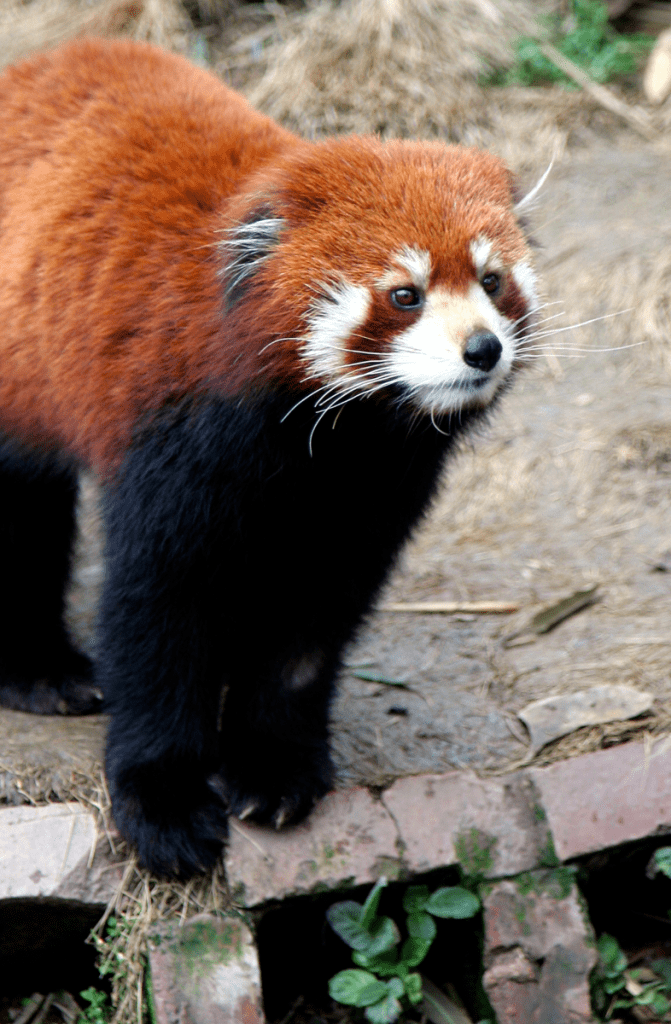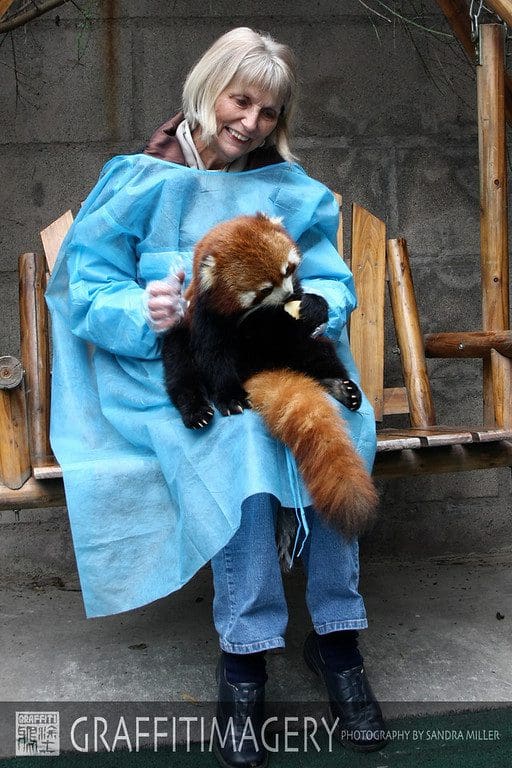 All the Red Panda facts above were sourced from The Red Panda Network website. I plan to do a fundraiser to benefit their organization soon. Please stop by their site to learn so much more about this fascinating animal and donate if you can.