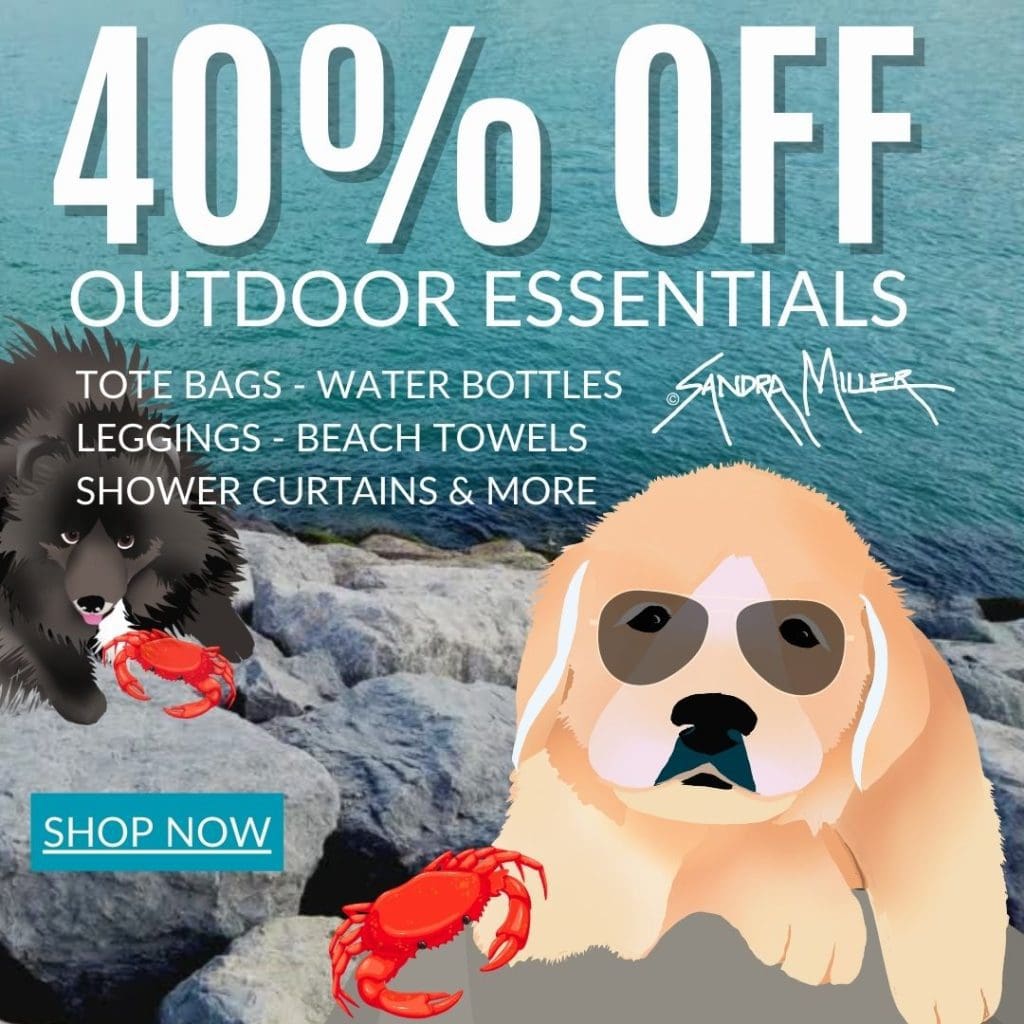 Today I'm offering a wonderful sale on outdoor supplies at 40% off and 20% off sitewide!!! Offer is over at MIDNIGHT Pacific timezone today, Saturday April 22. This sale includes my brand new designs such at the one below called "IT MATTERS TO THIS ONE" The Starfish Story with a Chow twist
Use code ZAPRILSALE4U at checkout.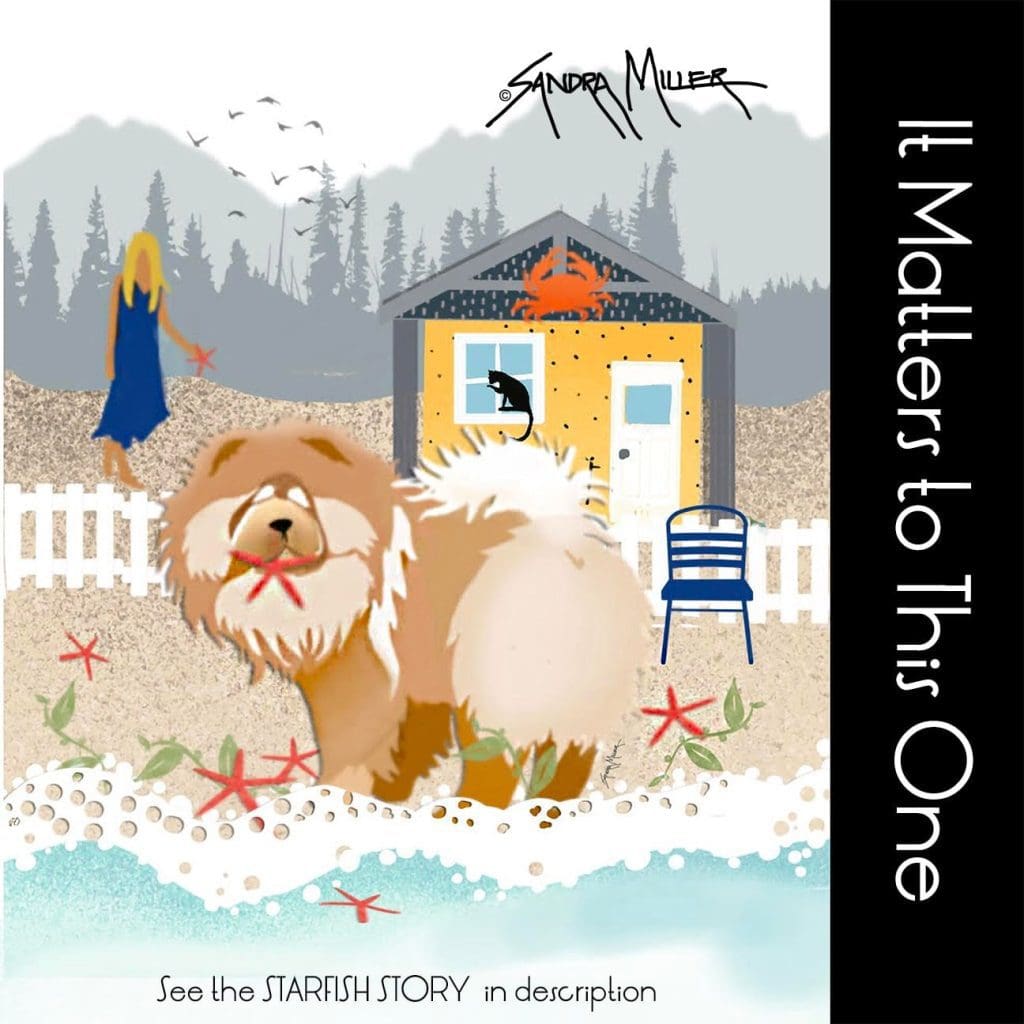 ---

A Chow walks along a beach riddled with starfish after a terrible storm
She quickly carries each starfish back into the sea.
A passerby says to the Chow "There are too many to make a difference.
Putting them back will not matter".
To that the sweet chow replies,
IT MATTERS TO THIS ONE
---
LOVE YOUR MOTHER EARTH AND KEEP HER HAPPY
On this EARTH DAY 2023 and EVERY day, the smallest of gestures can make a huge difference in keeping this BIG BLUE MARBLE clean and pristine for the future generations. Thank you for doing your part!