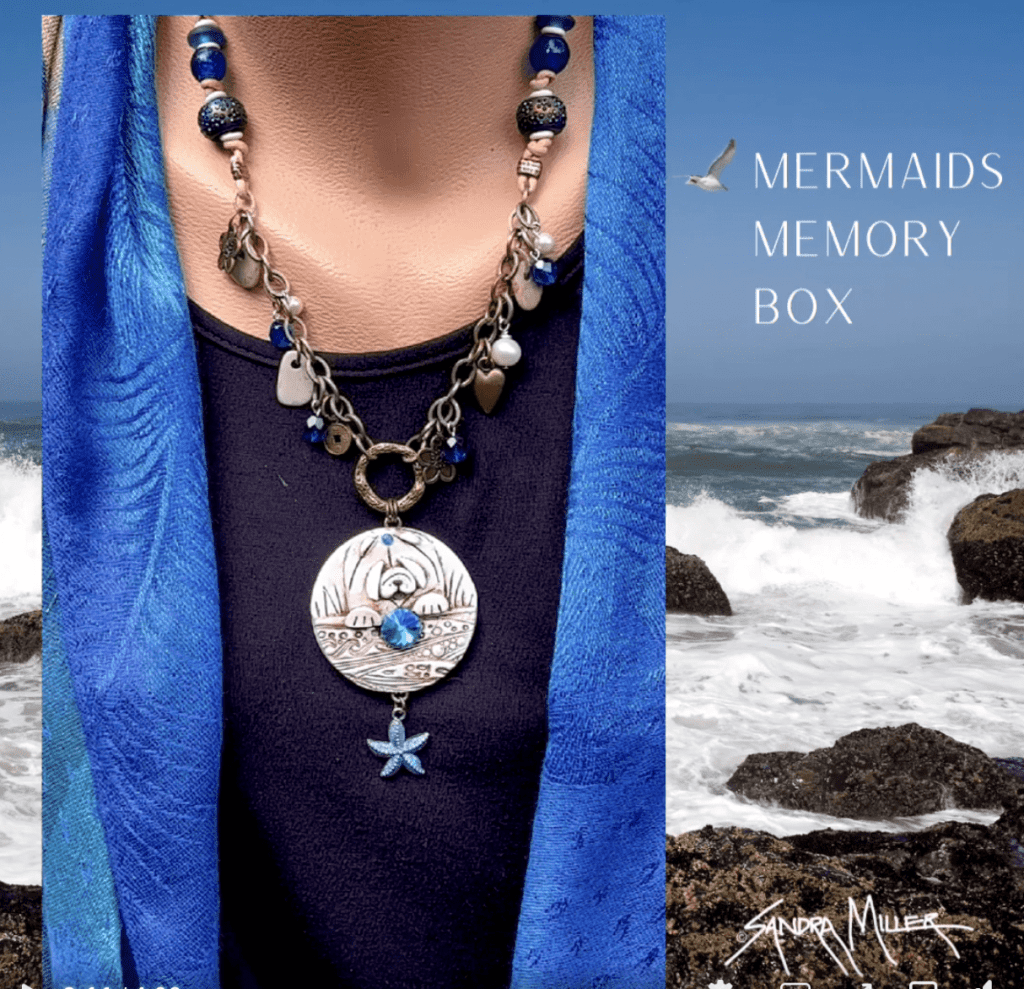 ---
"MERMAID'S MEMORY BOX " One of a Kind Chow themed statement necklace by Sandra Miller
The auction closes this SUNDAY APRIL 30TH, 2023 at 6:00 pm Pacific time -Read full description below the auction rules and have sound on to listen to my video description at this link

This charm filled necklace I called MERMAIDS MEMORY BOX is overflowing with treasures from our travels around the globe including a 1/4" real pearl from Halong Bay Vietnam and beach pebbles from Yachats Oregon and much more
---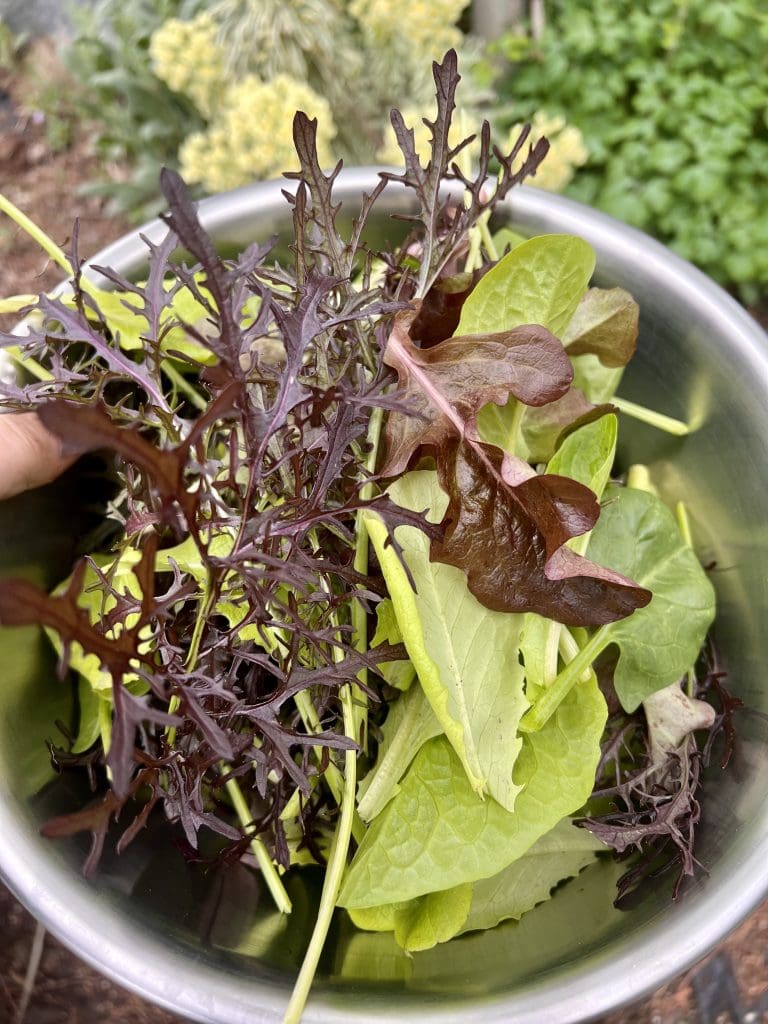 ---
We have had unseasonably warm weather the past two days on top of unseasonably cold rainy weather , which made the garden jump for joy! Today the temps dropped again and on a 54 degree morning I went out to the raised bed to pick my first crop of baby lettuce for a salad tonight.
---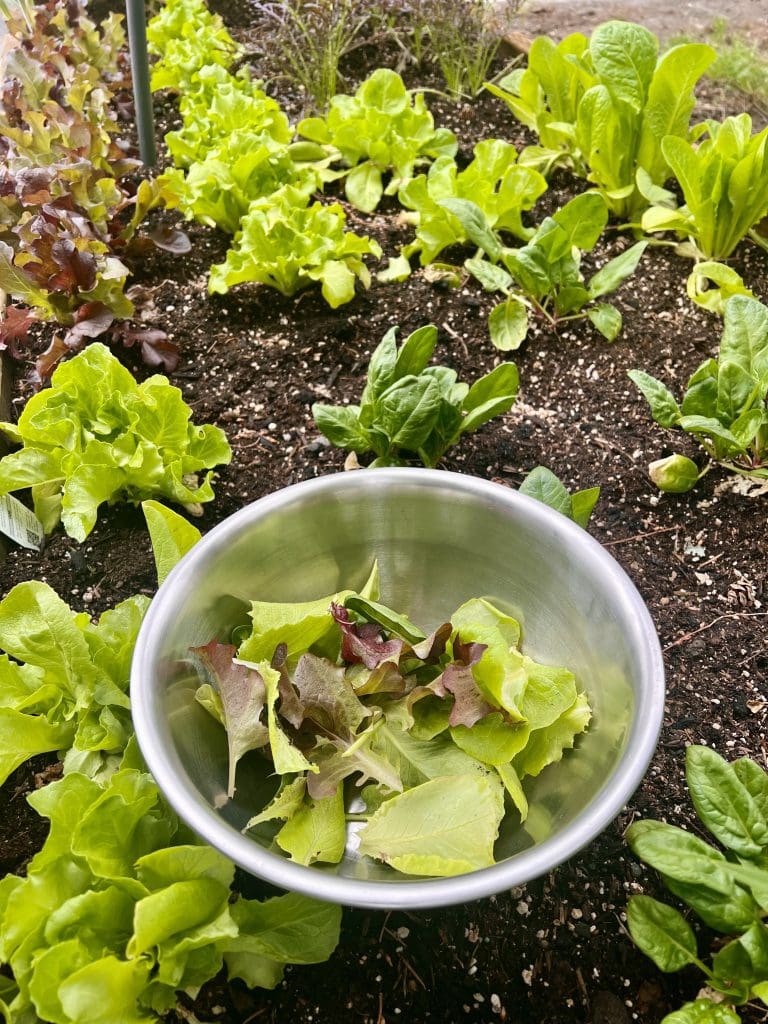 ---
I pick off the outer leaves on all the plants, which keeps the inner part growing. This method keeps the lettuce and greens giving us salads for weeks! My mix this year is a combo of spinach, mustard greens, romaine, butter lettuce, red leaf lettuce, arugula, endive and a few others. A light homemade vinegarette is all these sweet greens need with a few texture things like dried cranberries or slivered almonds.
---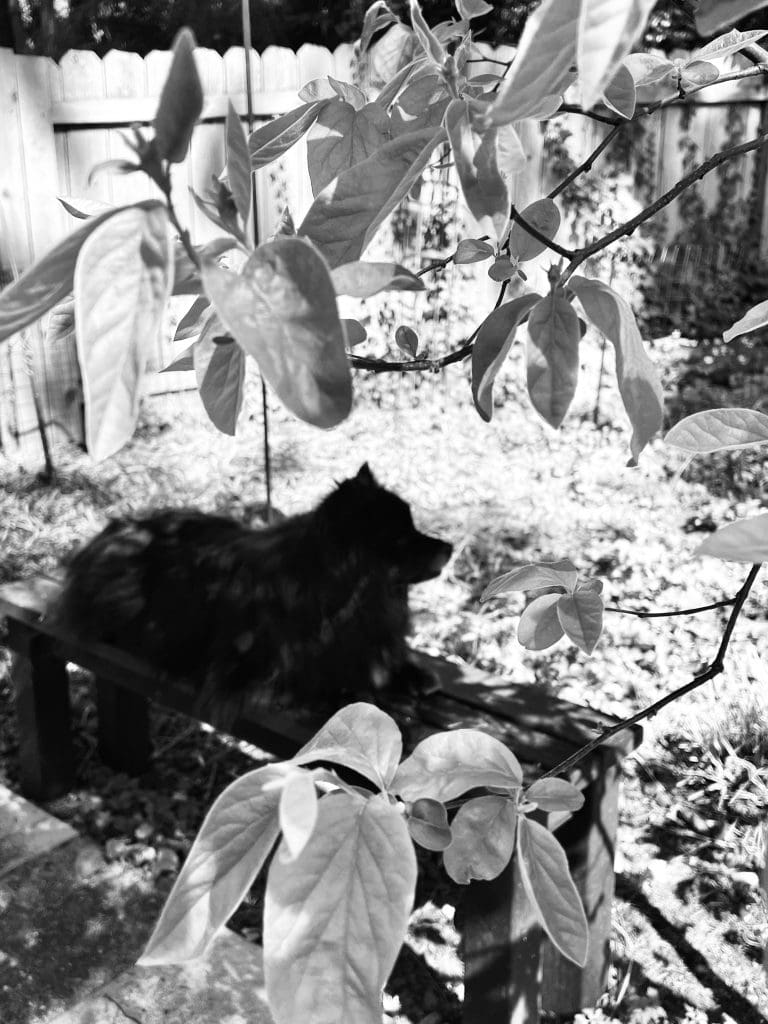 ---
Inana was loving the heat while she helped me in the garden but with her black coat was quick to find the bench under the shade of the quince tree to chill out and cool down. I do feel like she was thinking about Onni when I took this photo. She was very deep in thought and in her own little world….you know the place….IHANALAND. !
---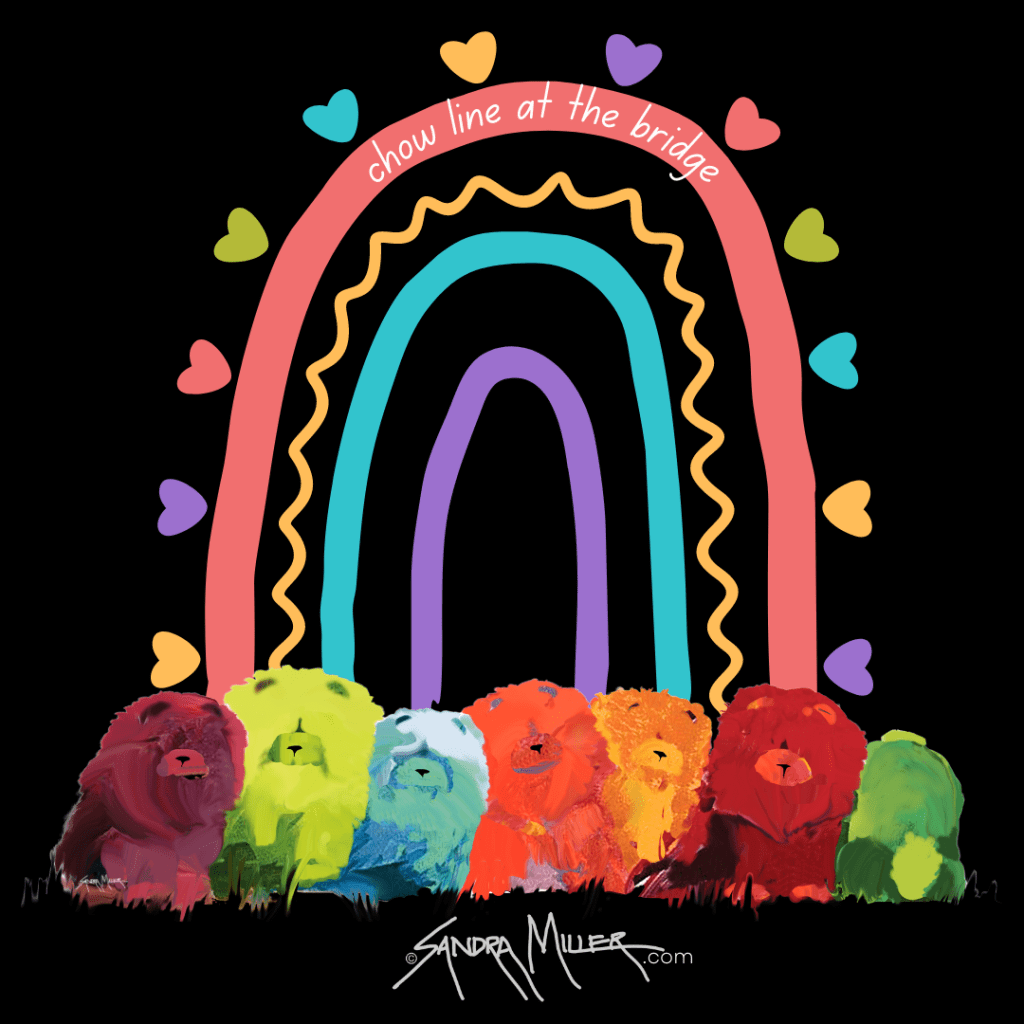 WITH THAT THOUGHT IN MIND
I brought back an oldie but goodie. "CHOW LINE" but with a new twist., "CHOW LINE ON THE BRIDGE"
Available now in my Zazzle Boutique!!! Beautiful on shirts, art cards, mugs etc
https://www.zazzle.com/store/electra_cute
This is what I imagine it might look like at the Rainbow Bridge with all of our little angels hanging out together. In technicolor!
---