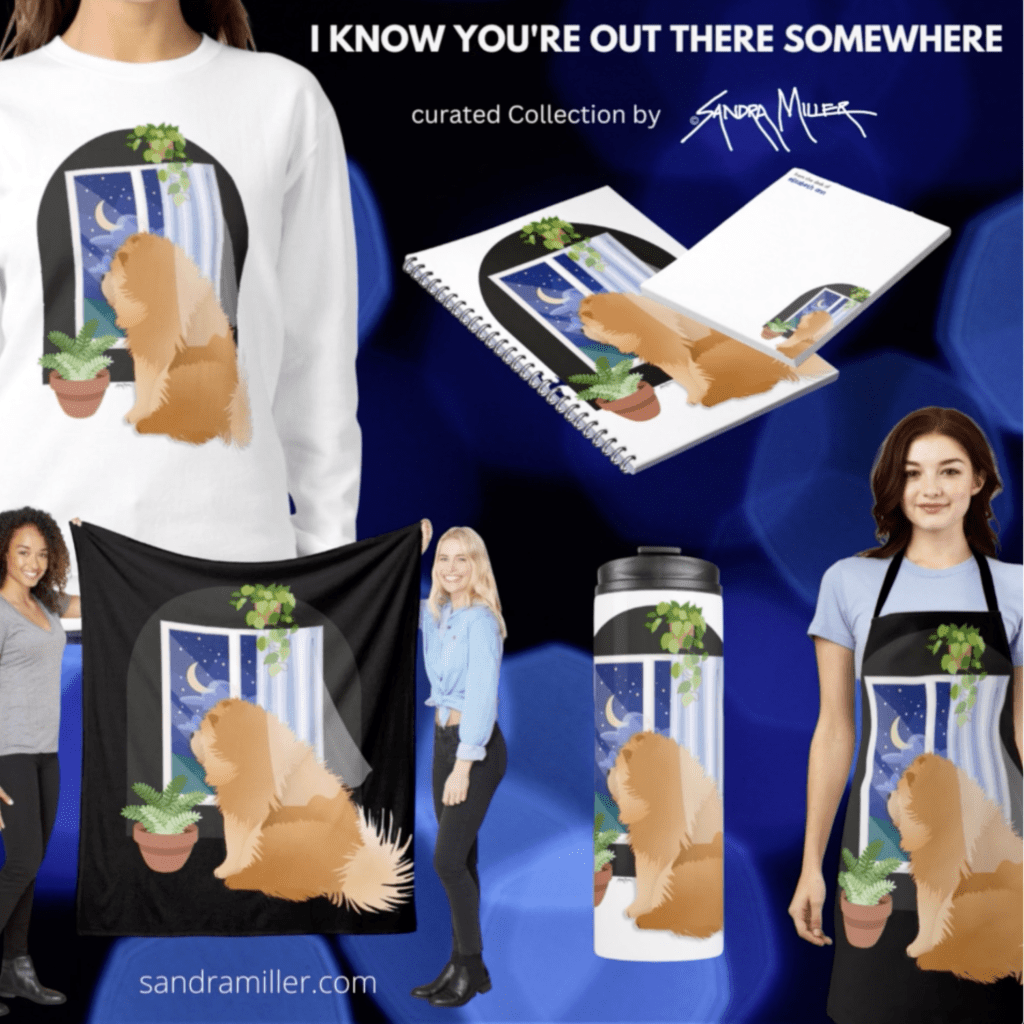 NOW IN MY ZAZZLE BOUTIQUE!! This curated collection of my new design entitled "I KNOW YOU'TE OUT THERE SOMEWHERE" is filled with 30 new items including many wonderful dog show accessories and office supplies!!
"I KNOW YOU'RE OUT THERE SOMEWHERE" ©Sandra Miller 2023
From an artist's point of view, the wide range of emotions an artwork can bring to the surface and to the viewer eye and mind is what makes my heart soar. Creating this made me both extremely happy and melancholy at the same time. I love that !! Inspiration came from a "Moody Blues" song I was playing by the same name.
I wrapped all these layers of emotion up into this dreamy illustration of a chow "waiting" at the window with a backdrop of the starry sky
IHANA SAYS "I KNOW YOU'RE OUT THERE SOMEWHERE"