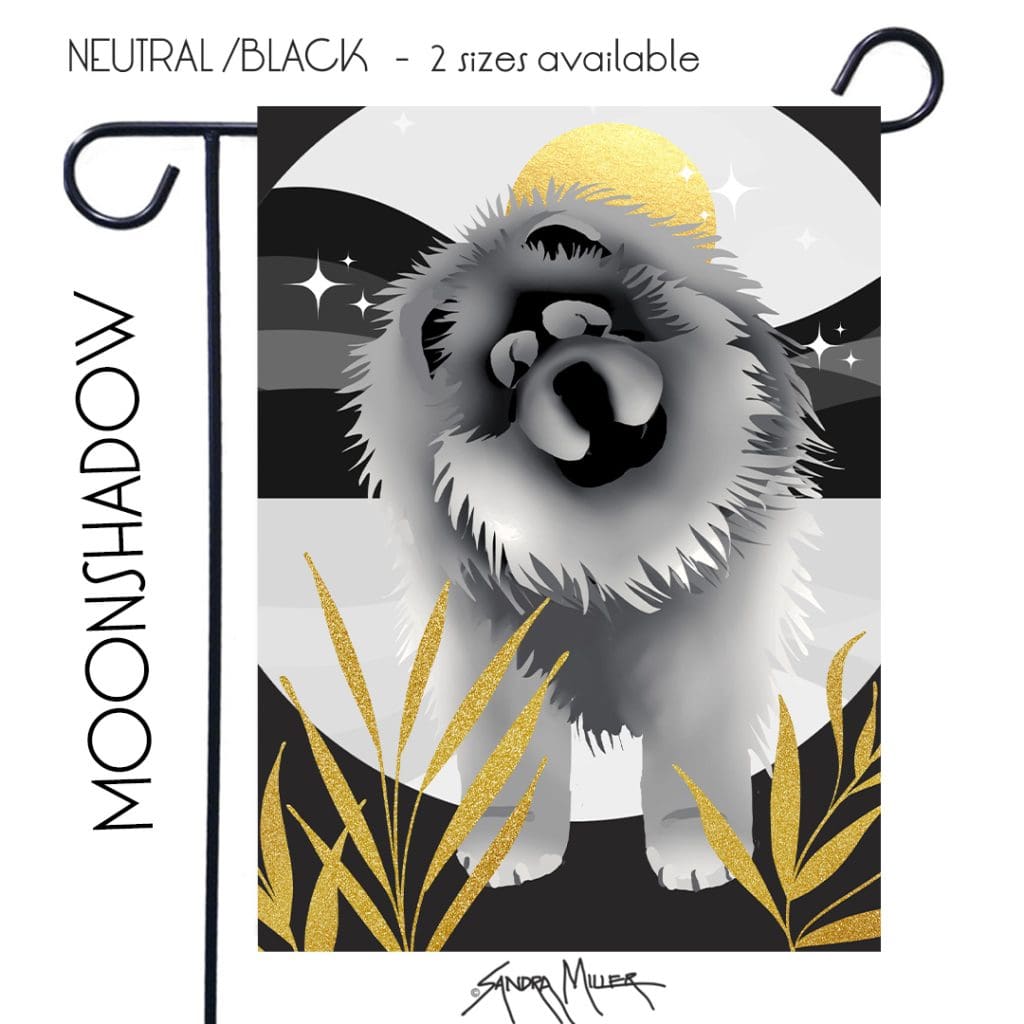 This beautiful Chow design is timeless and great for all seasons of the year. I created MOONSHADOW in 4 coat colors with the NEUTRAL/BLACK and white being one that could represent any of the chow colors.
The gold accents are not real metallic but mimic the glitz and bling of foil. Each coat color has a different background color combo to suit every taste.
SAVE WHEN BUYING MULTIPLE FLAGS! POSTAGE IS A FLAT RATE of $6.99 IN THE U.S.A. NO MATTER HOW MANY FLAGS YOU PURCHASE AT ONCE

WHAT'S FOR DINNER ?….. IT'S TACO TUESDAY OF COURSE!
And now for something completely different! I added a recipe section on my website by popular demand which can always be found under the CHOWTIME link! I'm always sharing photos of food I fix on Facebook and everyone asks for the recipes so this seemed to make sense to keep a virtual recipe book!
I tend to "wing it" when I cook and forget to write down what made a dish special. This way I will always have my concoctions at my fingertips and can share them with others.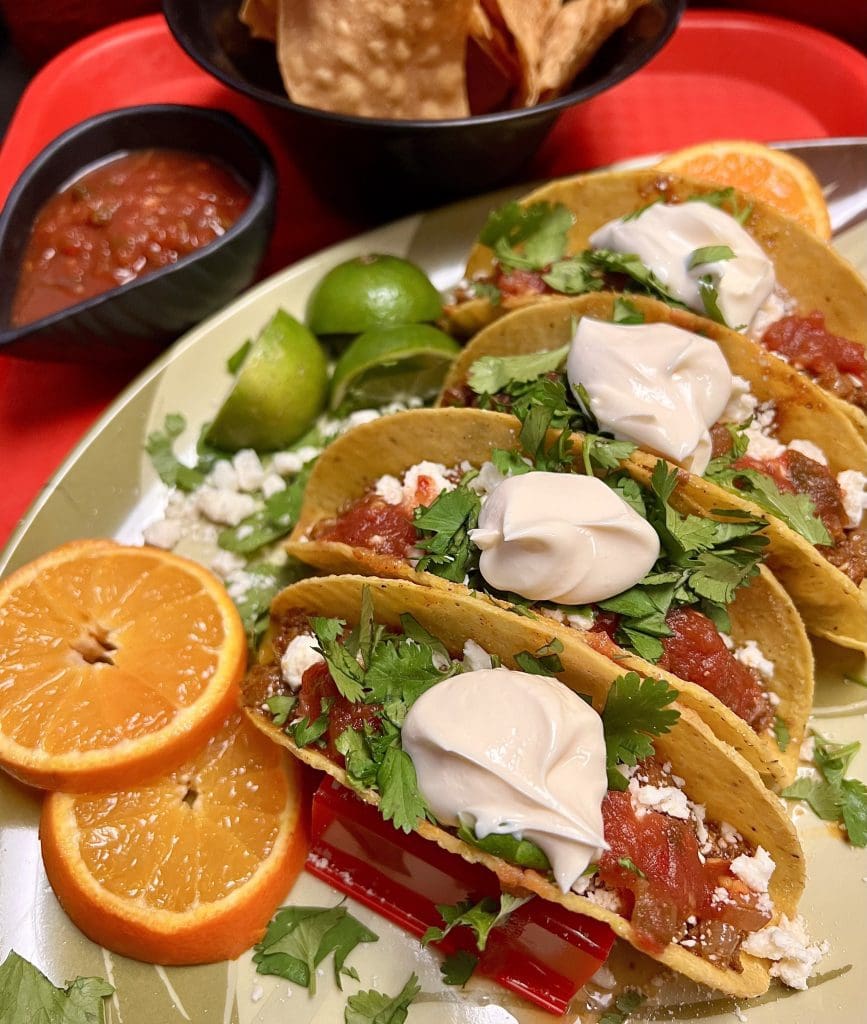 This is not a fancy recipe by any means, but the 3 meats used plus 6 hours on the LOW setting on the slow cooker make for a very silky meat mixture much like you find at a wonderful food cart. I usually make my taco seasoning from scratch for this slow cooker meaty goodness, but the premade taco seasoning packets from McCormicks were a no-brainer on a busy day. I hope you give it a try and ENJOY!!!
CHOW FOR NOW!!!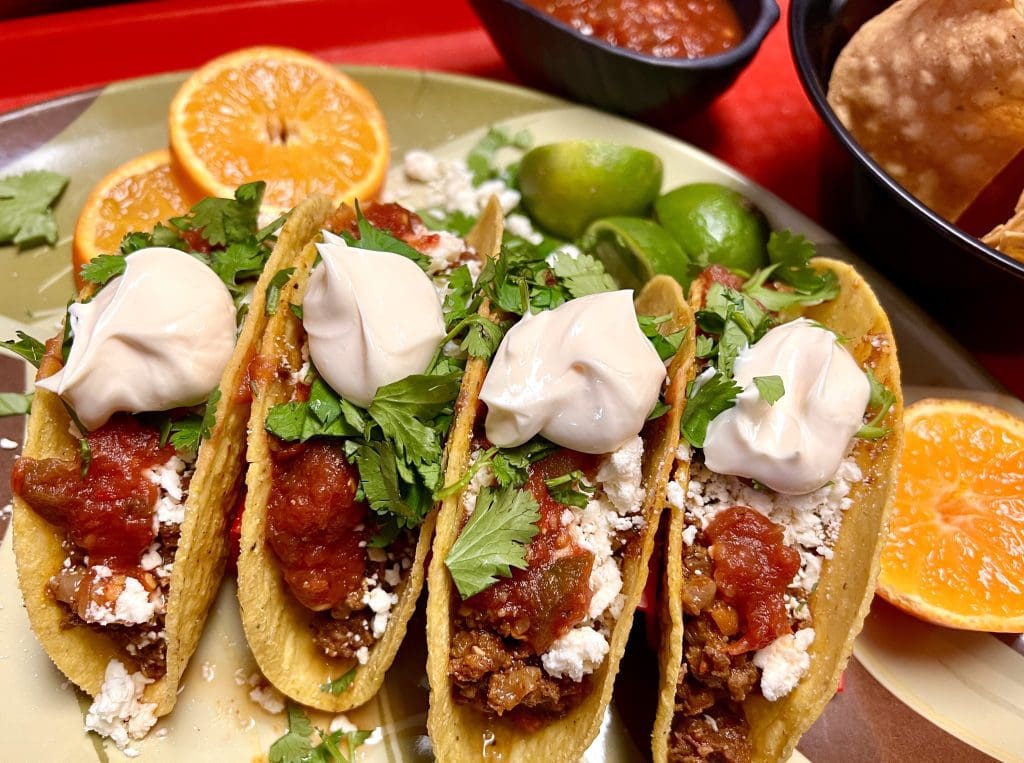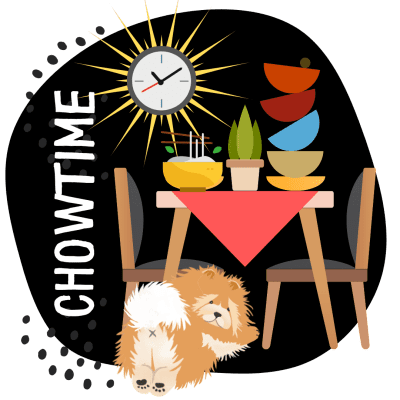 3 MEAT SLOW COOKER TACO FILLING
A great dish with very little prep and plenty left over to freeze
Ingredients
THE MEATS
1

lb

ground chorizo

1

lb

ground pork

1

lb

ground beef
THE VEGGIES
2

C

medium diced sweet peppers

2

C

medium diced onion
THE SEASONINGS
2

packets (1 oz each)

taco seasoning. I used McCormick

1

C

premade or homemade salsa -you choose the heat level
THE TOPPINGS
Fresh cilantro chopped

Lime wedges to squeeze on each taco

Crumbled Cotija cheese or other cheese

Mexican sourcream (or regular)

Your favorite salsa topping
Instructions
In a frying pan , brown the chorizo, ground pork and ground beef

Drain off excess fat and moisture and place in slow cooker

Saute peppers with onion until slightly softened. Add to slow cooker

Add the 2 taco seasoning packets and the cup of salsa

Stir all ingredients together and put lid on. Set slowcooker on LOW and cook for up to 6 hours, stirring occasionally to distribute the heat. Slowcookers vary in heat and size. I used my 5 quart one for this recipe.

At the end of cooking, if there is some oil on the surface of the meat mixture I take it off with a rolled up paper towel to wick up the oil. Chorizo is flavor packed but can be a bit oily….totally worth this extra quick step before spooning out into the taco shells.

Assemble your tacos in heated soft or hard shell taco shells, add a spoon full of meat in the bottom and pile on the toppings. A heaping Tablespoon of the meat in each shell makes a hearty taco!!
FREEZE any leftover meat mixture in small batches for instant TACO TUESDAYS and very little work!!! The meat heats well from frozen in a microwave safe bowl. Great for Taco Salads too!!
Notes
---
VARIATIONS:
You can change out any of the ground meat for other favorites like ground chicken, turkey, venison, etc.  Just keep the same proportions for a total of 3 lbs of meat
Toppings can vary to your taste and whats in the fridge. I love avocado/guacamole, or slivered green onions and pickled jalapenos .   
A zesty  pineapple or mango  salsa as one of the toppings  gives it an entirely different vibe.  Experiment and have fun with this simple but well loved recipe!!