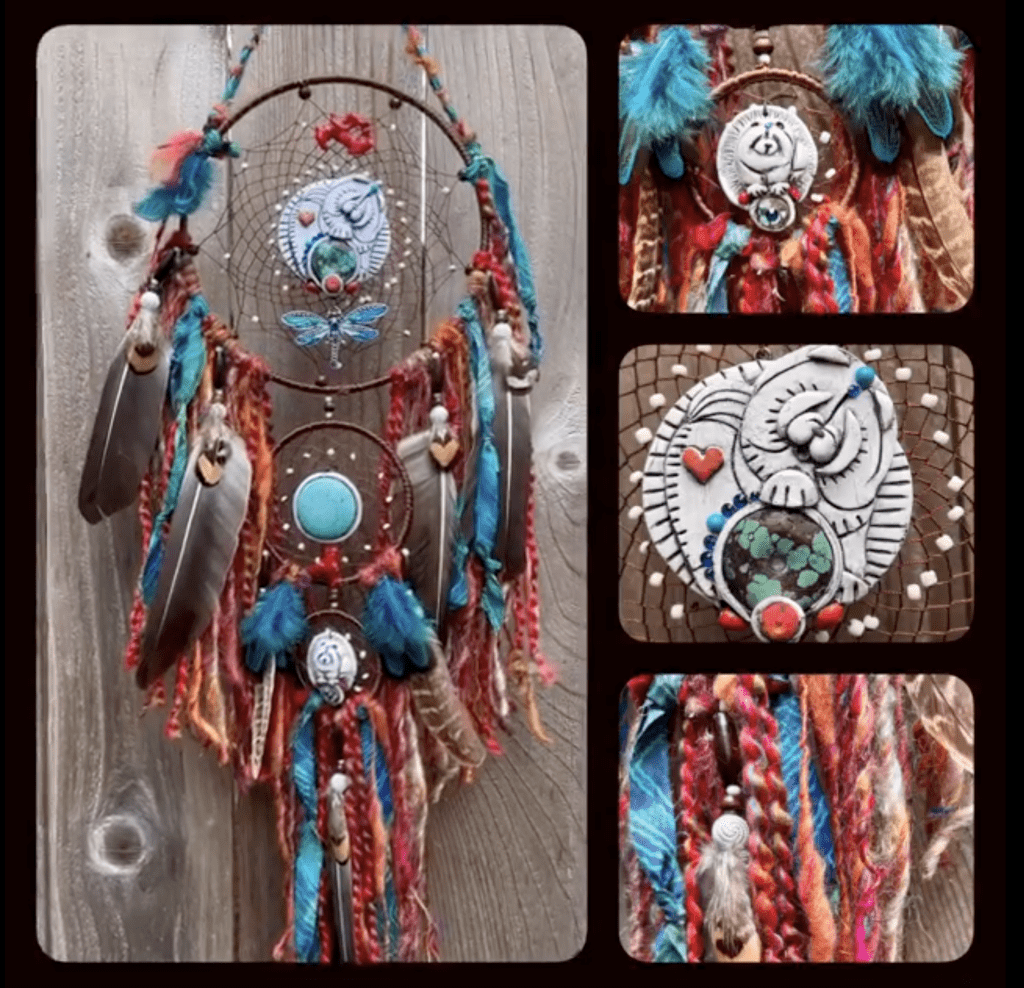 With autumn in full swing my art shifts to indoor projects and indoor decor.  These 30″ statement dreamcatchers have been my obsession the past month!    This one pictured will start at auction Wednesday October 26th !.
I have titled this beauty "DREAMWEAVER" for its multi layered textures and elements.   Creating these artworks  is like painting in 3D.  Integrating many of my worldwide collectible treasures  into the weavings and sculptures creates a very personal  artist story.      I'm never quite sure where I am heading with each as I go along.
The coral pieces and some of the yarns I purchased in Thailand years ago .  I can still smell the jasmine blooms and taste the incredible food
CLICK HERE TO ACCESS THE DREAMCATCHER  AUCTION ON MY FACEBOOK GROUP "THE BAMBOO TEAHOUSE"
And meet my latest illustration.  TWINKLE TOEZ, as the littlest member of the herd is called, is known throughout the African savannah for her unique golden toes and her happy heart. She loves when humans travel from far and wide to admire her beautiful home and family on their photo safaris, and asks everyone she meets to please tread lightly….. TAKE ONLY MEMORIES….. LEAVE ONLY FOOTPRINTS.
FIND TWINKLE TOES SAFARI in my Zazzle Boutique at THIS LINK!