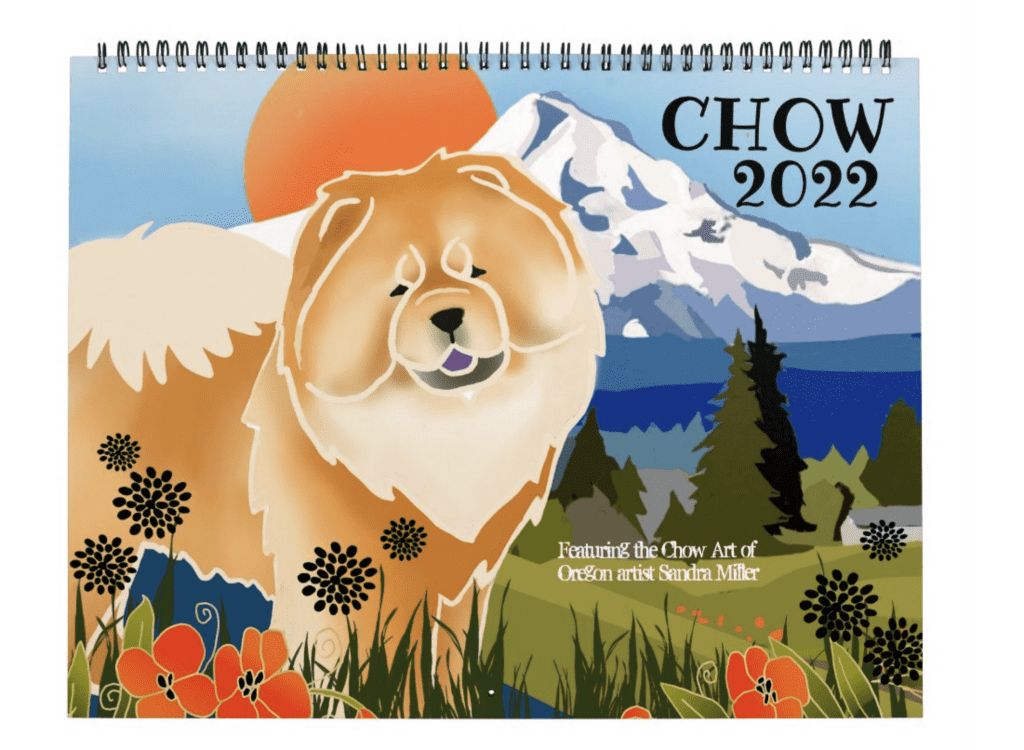 NOW AVAILABLE!!!!! My 2022 Chow Art Calendar 12 months of beautiful, framable artwork!! LIMITED PRODUCTION!!!
Get yours while they last!!!
*The calendar is available in 3 sizes for all your gift giving and personal calendar needs!
Available in 3 sizes:
Small: 5.5"l x 7"w
Medium: 8.5"l x 11"w
Large: 11"l x 14.25"w
*If you live in Canada replace the .com with .ca in the URLs (or ask me for a link to my store for your country)
*In the USA be sure to take advantage of the free shipping by signing up for Zazzle Black ($9.95 for one year) It will pay for itself in one or two Zazzle orders.*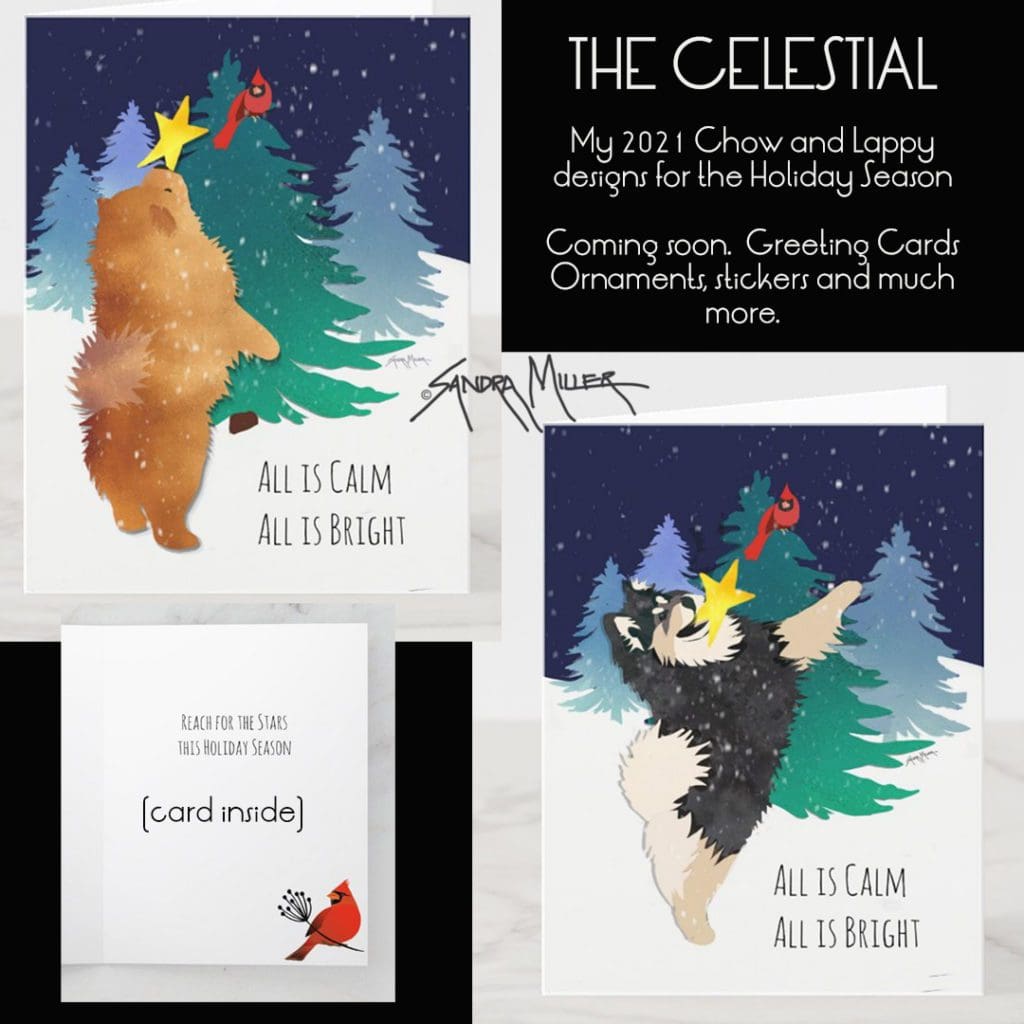 THE CELESTIAL is the title of my new holiday Chow (as well as my Finnish Lapphund) artwork for the 2021-2022 holiday season
In the early 20th Century, an exotic new breed of dog appeared on the shores of America from China…often referred to as the Celestial empire (1644-1911)
Accordingly, the name "Celestial" was used in early writings to describe this unique canine we fondly know today as the Chow Chow.
The title for this illustration seemed just so appropriate as both the Chow and the Lappy are reaching to place their shining star on the tree with a little help from Mr. Cardinal!
The art cards along with, stickers, limited production ornaments etc. are now available in my Zazzle Boutique. This design was an absolute delight to create!!!
EXAMPLES BELOW OF JUST SOME OF THE NEW TREASURES AVAILABLE