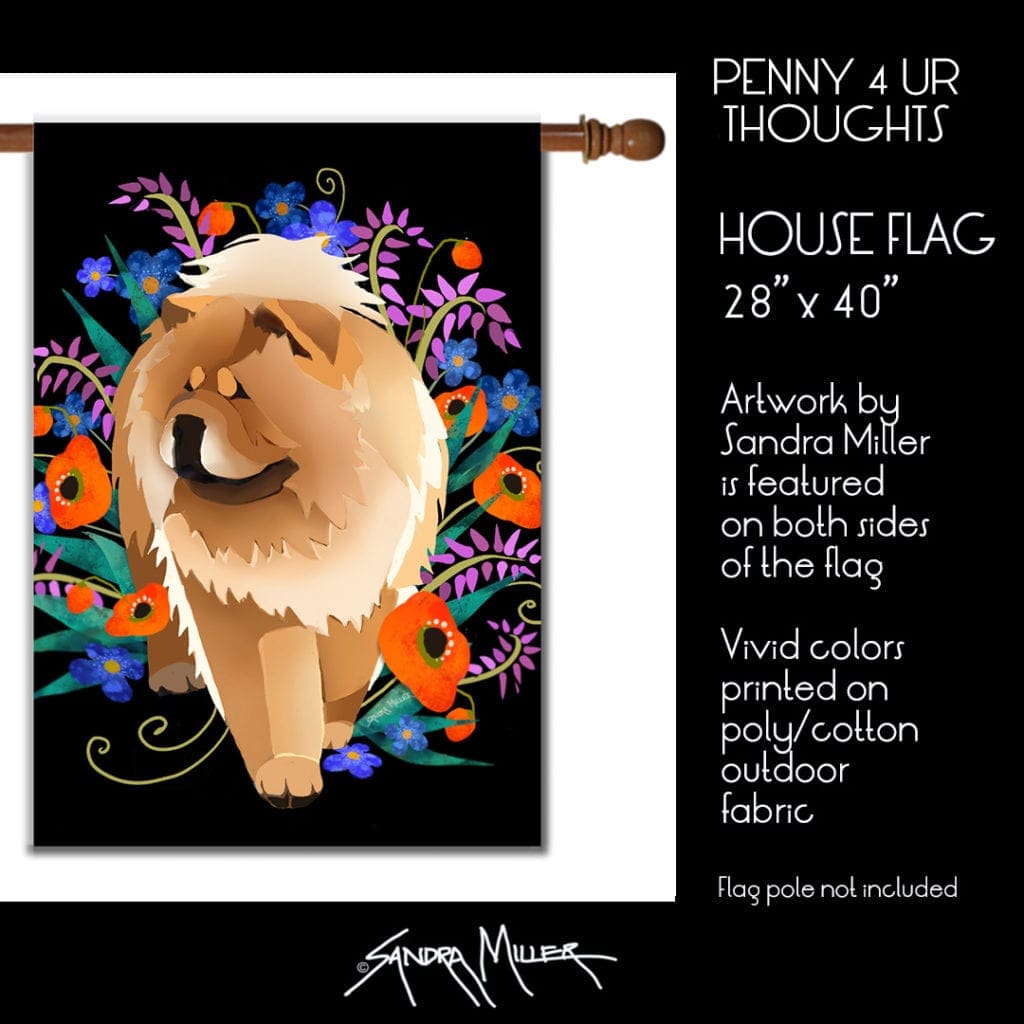 CLICK HERE TO FIND THE GARDEN AND HOUSE FLAGS
Hello friends!! I want to introduce to you my latest artwork entitled "Penny 4 UR Thoughts".  Inspired by my new friend "Penny" who is a clever and beautiful chow girl who I had the honor to photograph earlier this spring. She is owned by my friend Layla. Beautiful Penny is pictured below at Cannon Beach, thoroughly enjoying her first visit to the Oregon Coast. The title of the artwork reflects what was going through my head as she was blissfully strutting into her own mirror reflection on the sand .  (click photos below to enlarge)
Below is a link to my Zazzle Boutique where you can find 20 new items in the new PENNY 4 UR THOUGHTS design including fabric, shirts, stickers, grooming aprons, art cards, etc…… with more on the way this week so keep checking back !!
Be sure to check out the 4 pillow designs at 40% OFF as well as other sales on many of the items using code OUTDOORDEALZ through Friday May 21 at checkout
These "latte" style mugs pictured are so beautiful and this shape is now back in stock!!! I have 3 versions in the store. This one having text on the back with ocean waves. The other two have the chow on both sides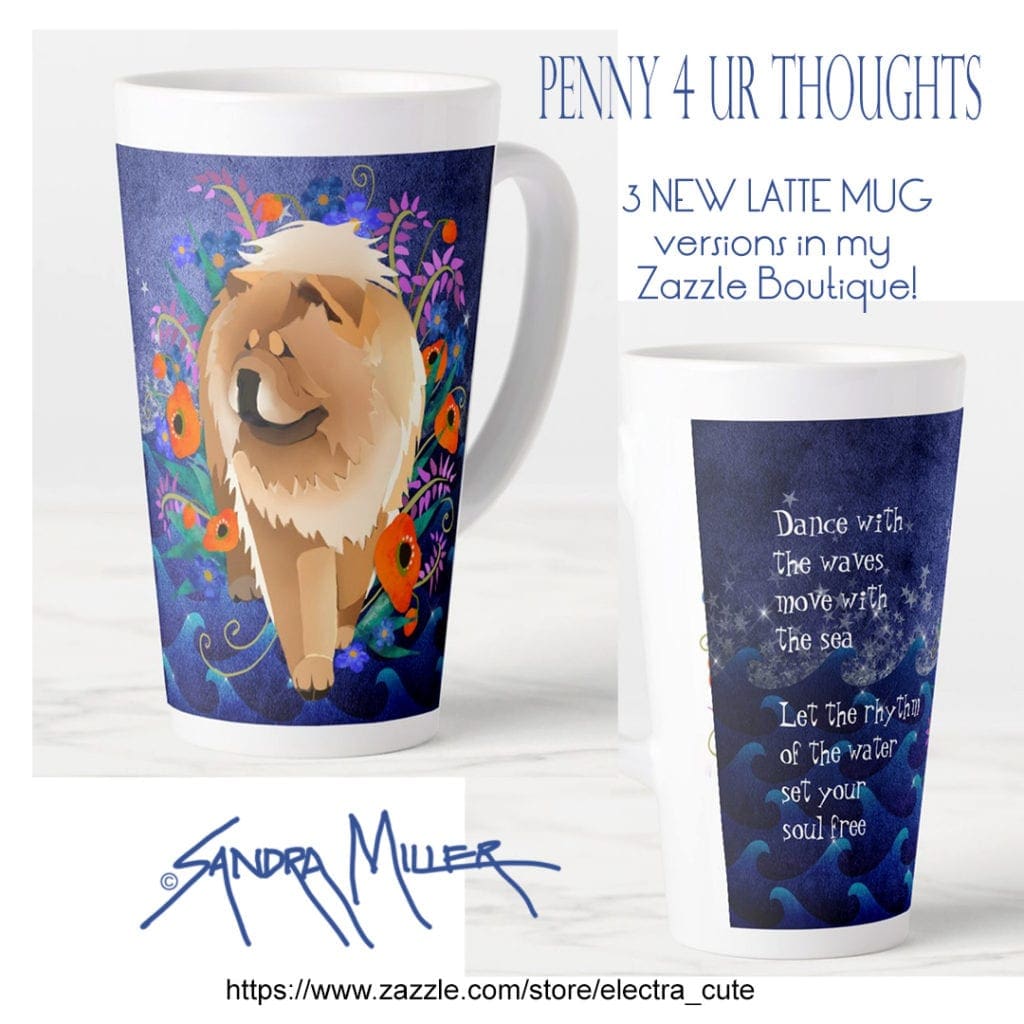 CLICK HERE TO VIEW MY MAIN STOREFRONT
And as if one trip wasn't enough to our beautiful Oregon Coast, we just got back from my birthday week in Yachats enjoying deserted beaches, brisk sunny spring temps and epic amounts of seafood.  So much artistic inspiration everywhere, my mind is fueled to the max!!  We came home to a garden on steroids and a bit of weeding to catch up on!   Enjoy your month of May…you can be certain that I am, as I celebrate another incredible year past, and looking forward to more adventures  in 2021 and beyond, on the Big Blue Marble!!!  Life is Grand!!!