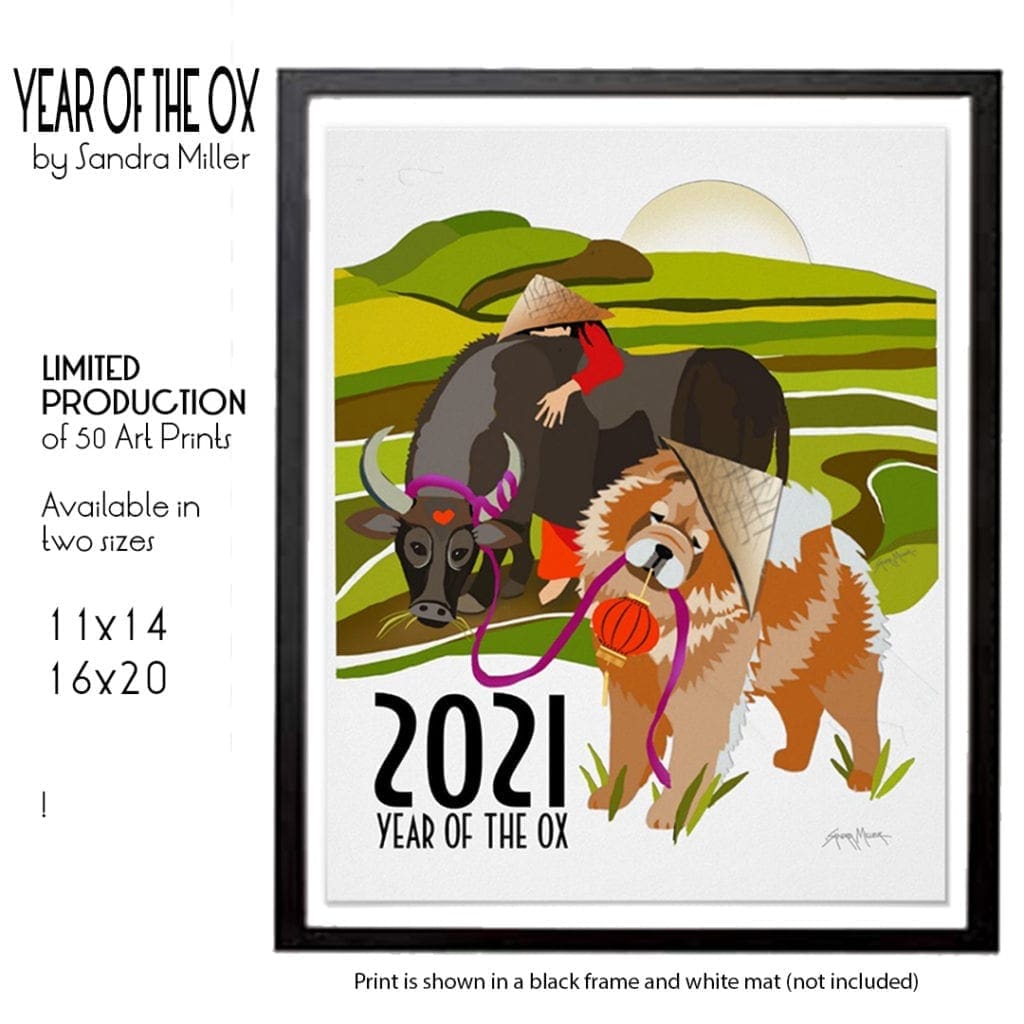 Happy New Year everyone!!  It has been a long long time since I posted on my studio blog.    Social media has been my main way of communication for a number of years now but  I decided I missed blogging because it is also my personal journal of sorts.  I also miss many of my regular followers who do not use Facebook and Instagram.  So here goes….I will make my best effort to post here once a week or more if possible!
Chinese Lunar New Year of the Ox is just one month away! Time to release this brand new original art print to celebrate the occasion!
Inspired by my love of the oxen and water buffalo we would see working so diligently in all parts of Asia. I have a treasured collection of village art from Vietnam to Laos, Thailand, Cambodia and China, of children and their water buffalo working the rice paddies and fields. For years I have had this design in the back of my head and was finally able to finish it while we were at the coast for Xmas.
Only 50 available (combined both sizes) and these editions sell out very fast so take the bull by the horns if you are wanting one of these stunning prints for yourself , a gift or even trophies for a specialty.
CLICK HERE to purchase your print!
USA shipping only due to complications in shipping internationally.
Also find many more beautiful  items featuring this design in my

ZAZZLE BOUTIQUE
---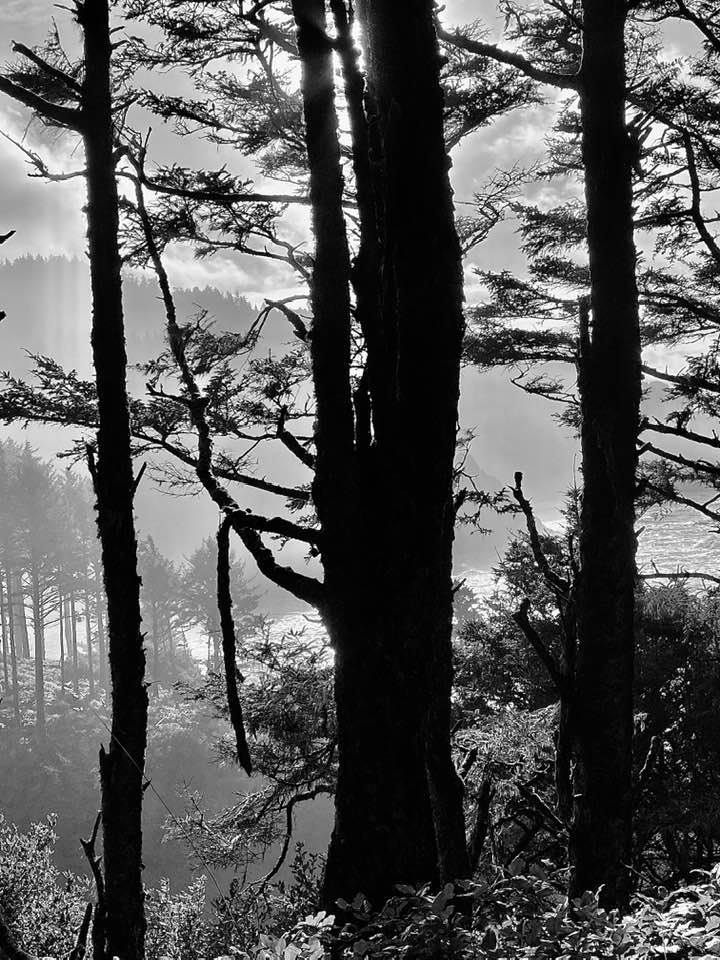 Our winter trip to the Oregon coast was absolutely wonderful and gave us a chance to recharge and renew.   Steve and I are keeping really busy since our return from the coast, working on our new project….. martial arts studios specializing in working with kids !
Yes…believe it or not we own 6 franchise territories in Oregon and are mustering up all of our patience during this covid outbreak….which coincided with starting our business of course. Ha!   We are excited and optimistic things will open up again soon so our first dojo can as well!  Below is a photo of one of our grandsons "Jack", in the uniform we sent him.   He was so proud!
And I can't do a blog post without the Lappies. Onni and Ihana had an epic vacation  and are ready for the next adventure as we weather out the Oregon rains. Spring will soon be here, and this morning I noticed the hellebores are in bud!!   Until my next update, stay well my friends!!  It feels wonderful to be writing here again!
SPRING IS JUST AROUND THE CORNER IN THE PACIFIC NW