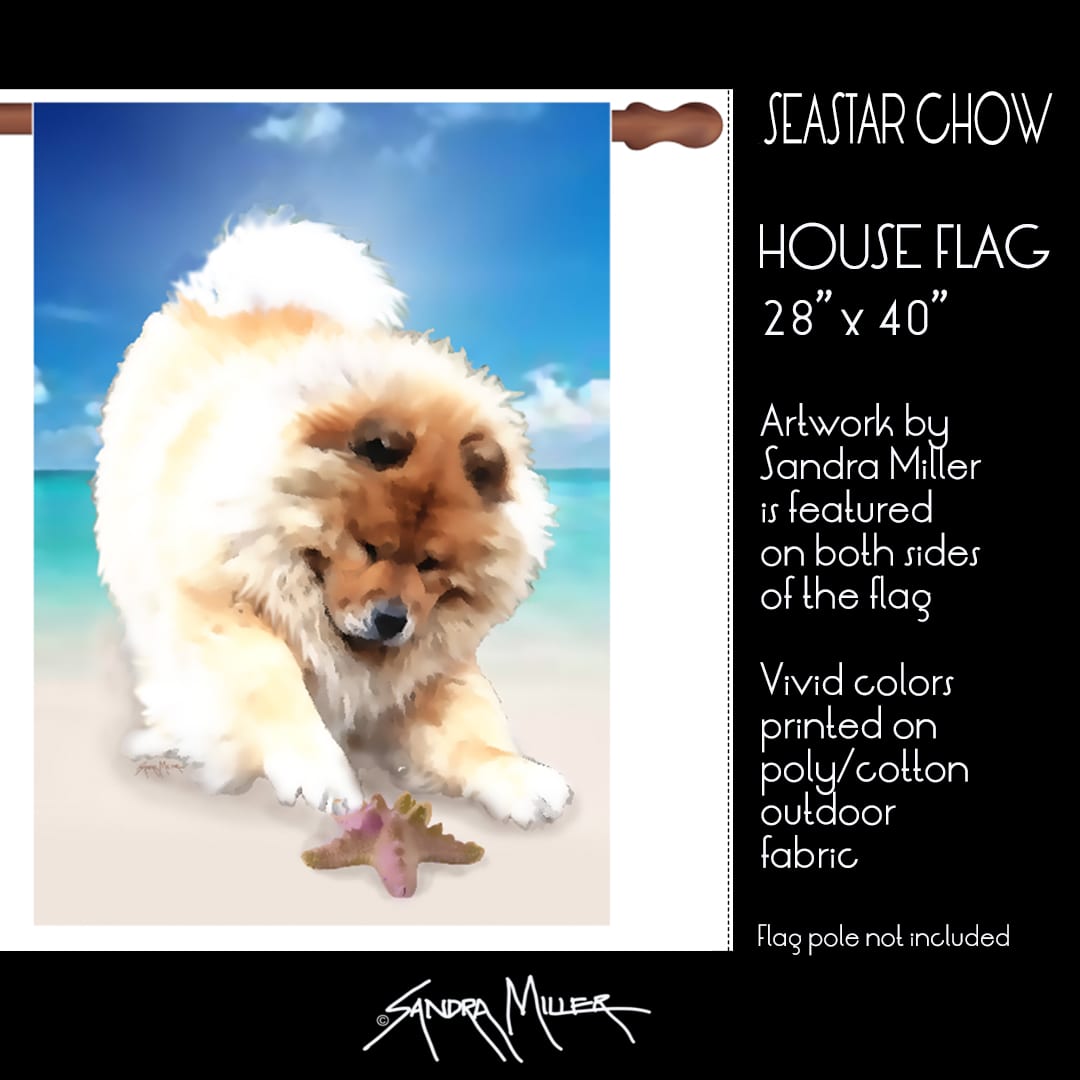 CLICK HERE TO FIND ALL OF MY AVAILABLE FLAGS!
Hello friends!!  I wanted to let you know that I have 15 gorgeous yard and garden flags now available in my store.  Because these beautiful works of art are printed on both sides of the flag, the possibilities are endless. In the garden they look beautiful hung from the house, garage, a post, an arbor, or also as a room divider or shade cloth for your patio or RV.  They even look amazing as indoor curtains and privacy dividers. My dog show friends I'm sure will innovate many ideas for these including kennel, grooming tent, and show van/RV. And what a stunning prize for dog clubs to offer for the shows or raffles.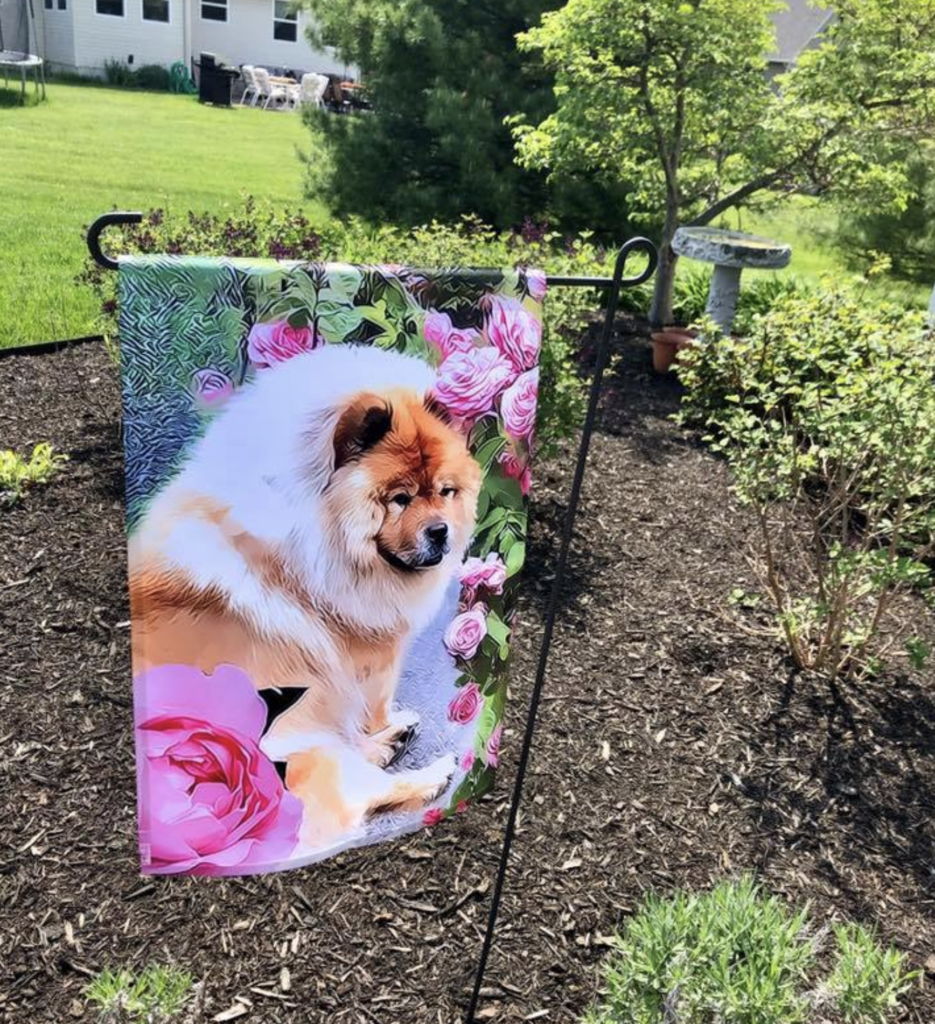 THIS BEAUTY ABOVE FLYS PROUDLY IN THE GARDEN OF MY FRIEND MARY ROSE.  THIS IS THE "GARDEN" FLAG SIZE
Choose from 2 sizes:
THE HOUSE FLAG: measures 28″ x 40″ and fits a standard flag pole (not included) It also looks amazing on a curtain rod in a window since the design is visible from both sides!
THE GARDEN FLAG measures 12.5″ x 18″ and fits a variety of iron garden flags display stands (not included) available at most garden centers and also many choices online.
NOTE: FLAG POLES AND GARDEN FLAG STANDS NOT INCLUDED however are very inexpensive online. I will give you some resources on where to find them when you purchase your flag.
________________________________________________________
Artwork by yours truly, Sandra Miller, is featured on both sides of the flag. Vivid colors printed in the USA, on a poly/cotton blend outdoor fabric..the backside is printed in reverse.
Because these flags are printed to order, expect delivery in about 10-14 days in the USA