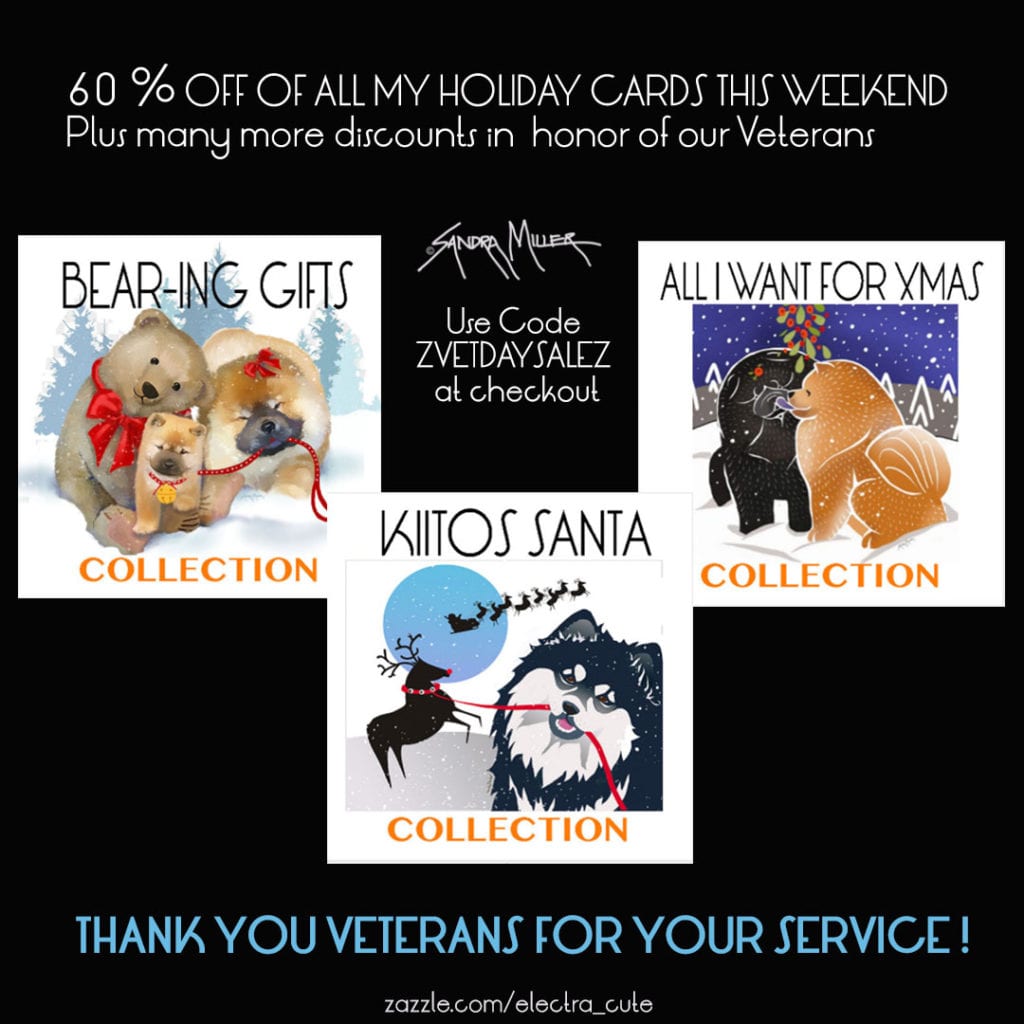 THIS EXTRA SPECIAL SALE ENDS TUESDAY NOVEMBER 13 AT MIDNIGHT
I can hardly believe it is well into November already.  Where did this year go?   This year I actually was able to get most of my artwork done for the upcoming season by the end of October…that is a FIRST for me. Now I have time to enjoy offering some jewelry and do some auctions on Facebook…more on that in the next update later this week
---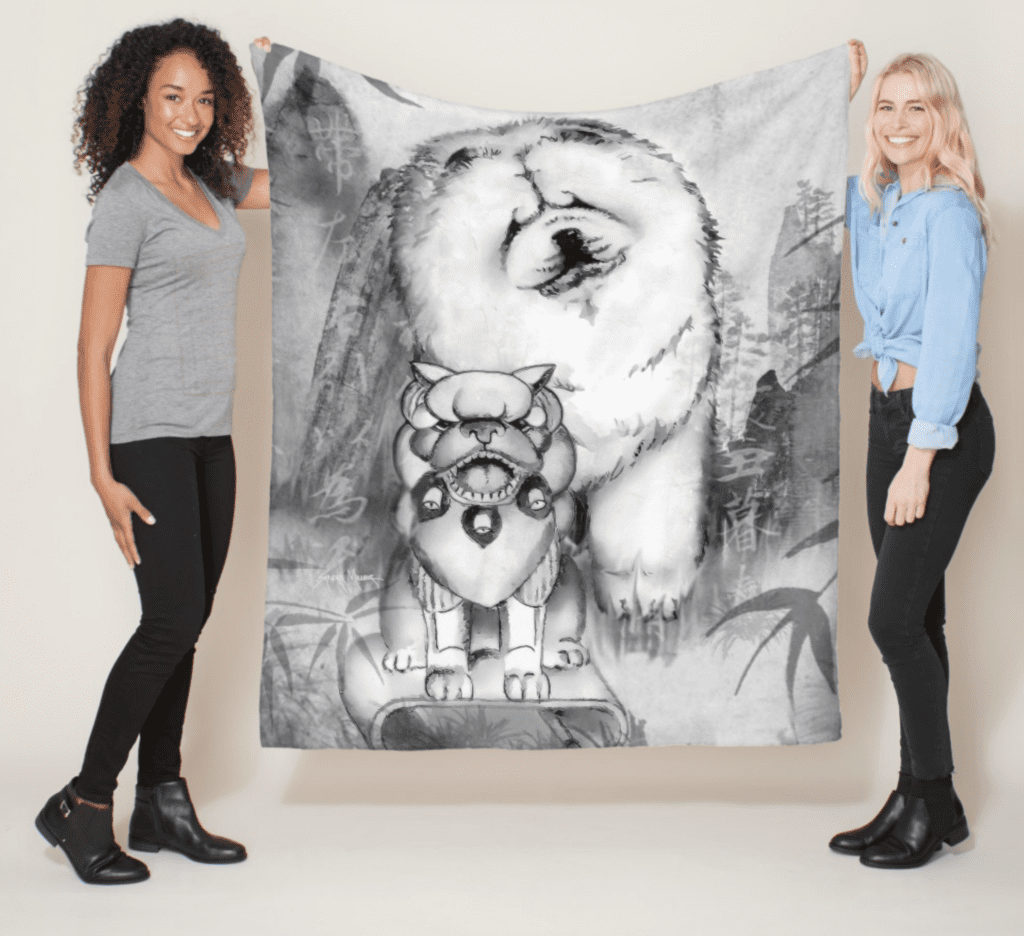 I ADDED A NEW COLLECTION TO MY ZAZZLE BOUTIQUE I CALL "IMPROMPTU ART".   
CLICK HERE TO FIND "THE GUARDIANS" CHOW AND FOO DOG ARTWORK AVAILABLE ON MANY ITEMS  FOR A VERY LIMITED TIME
---
---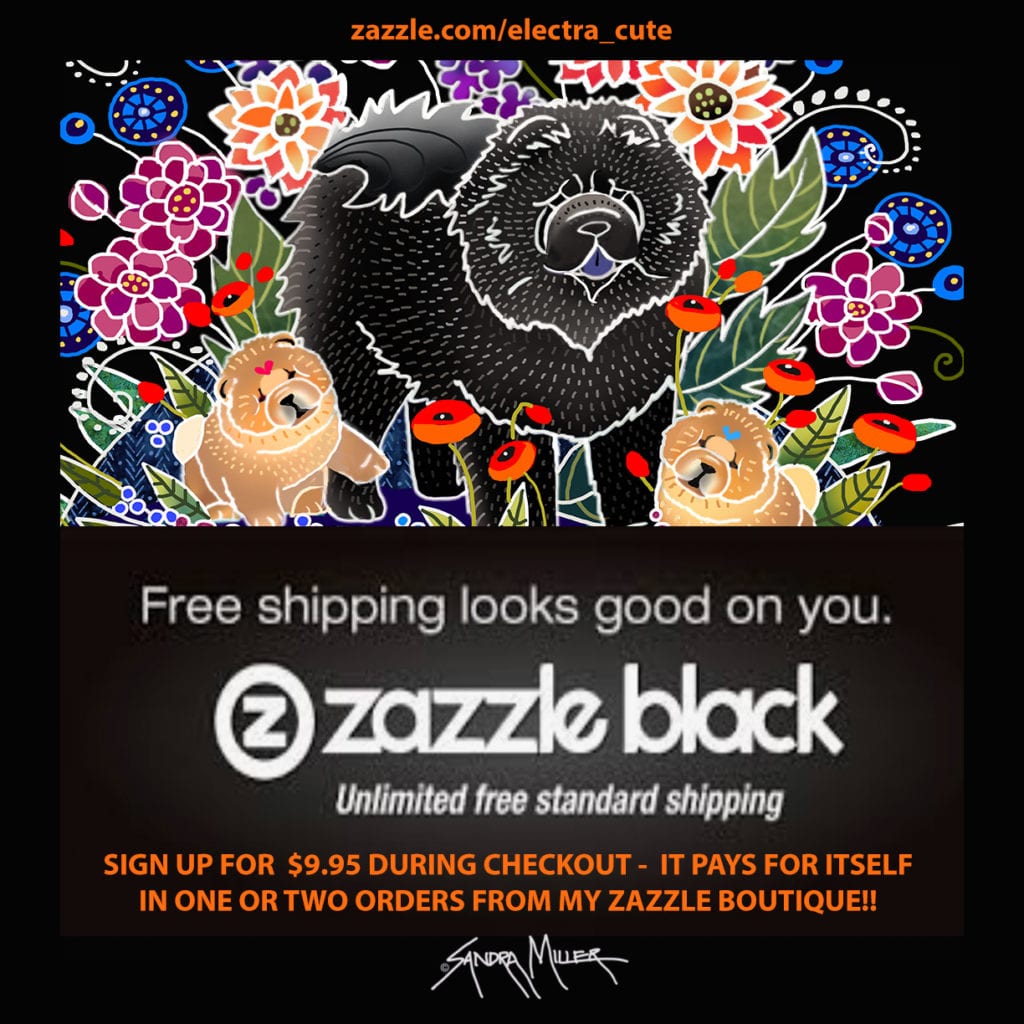 With the holidays fast approaching I wanted to pass along one of the best values out there if you shop my Zazzle Boutique frequently (or even only 2 or 3 times in a year)
ZAZZLE BLACK! It is a yearly subscription for FREE SHIPPING for a full 12 months from the time you sign up for only $9.95. There is also an upgrade for 2 day shipping for a reasonable cost.
How do you sign up? …..during a regular checkout, simply look at your shipping options and the ZAZZLE BLACK option will be there for you to sign up for the savings. You can also cancel your renewal easily.
This shipping savings is a big deal if you order multiple types of items or order often. You will notice in the first or second order you are already coming out on top!
And lastly…happy shopping and thank you all for your purchases, sweet comments and Zazzle luv!!!  Onni and Ihana send Lappy love to you!