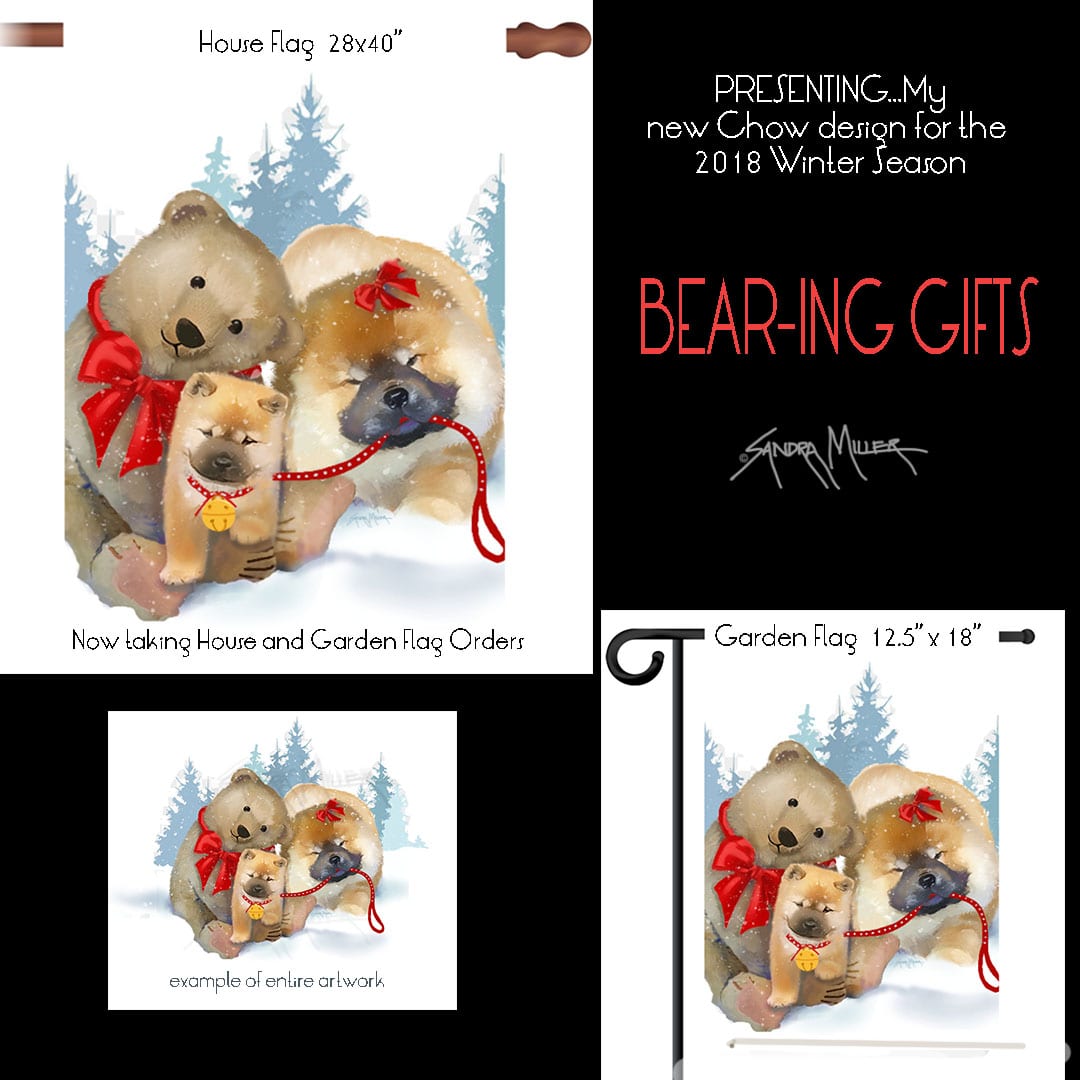 I CAN BEAR-LY CONTAIN MYSELF!!! 
 My new 2018 Chow Holiday artwork is now complete and ready to start adding to my gift line!! I am so in love with this design featuring an antique style teddybear, A baby smooth chow and an older rough chow puppy…all favorite subjects of mine!!.
While I get busy working on the Zazzle Boutique gift line, Holiday cards, etc, I am going to offer these house and garden flags for a very limited run! Perfect for both outdoors or inside and printed on BOTH sides!!  Available only through OCTOBER 31, 2018.
CLICK HERE to purchase in my Etsy shop. Stay tuned for much more in my Zazzle store next week.