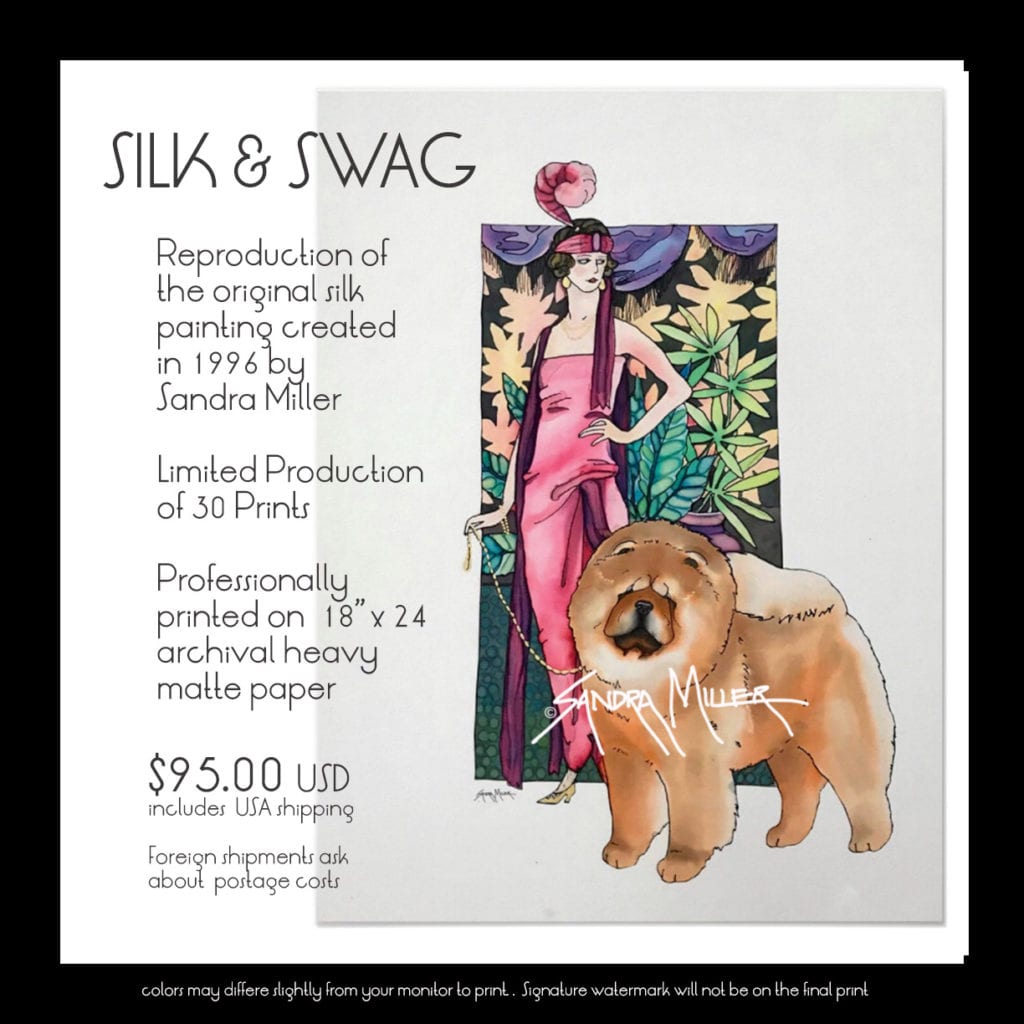 Note: Watermark signature across the dog is to protect the image and not on the final print.  The final print is also very crisp and vibrant. This collage is a low-resolution image.
RESERVE YOURS NOW, as the SILK & SWAG edition of 30 is going fast!! If you would like one just CLICK HERE TO PURCHASE… on a first come first serve basis.
This is the ONLY silk painting I kept of the handful I created before I realized the dying process was making me very ill. The methods I used were traditional French silk painting methods using a tree sap called "gutta percha" as the "resist" which keeps the dye contained inside the lines.
After weeks of painting, I then had to "set" the dyes by steaming in my homemade steaming tower for 8 hours. It was a long long process.
Recently the frame broke on the original silk painting, so I decided to remove the entire piece from the frame to do a professional photo which I can do prints from.
In the USA the shipping is included in the price. International will be determined by actual cost being shipped in a mailing tube. I'll find out the cost for you…just ask by emailing me at [email protected]