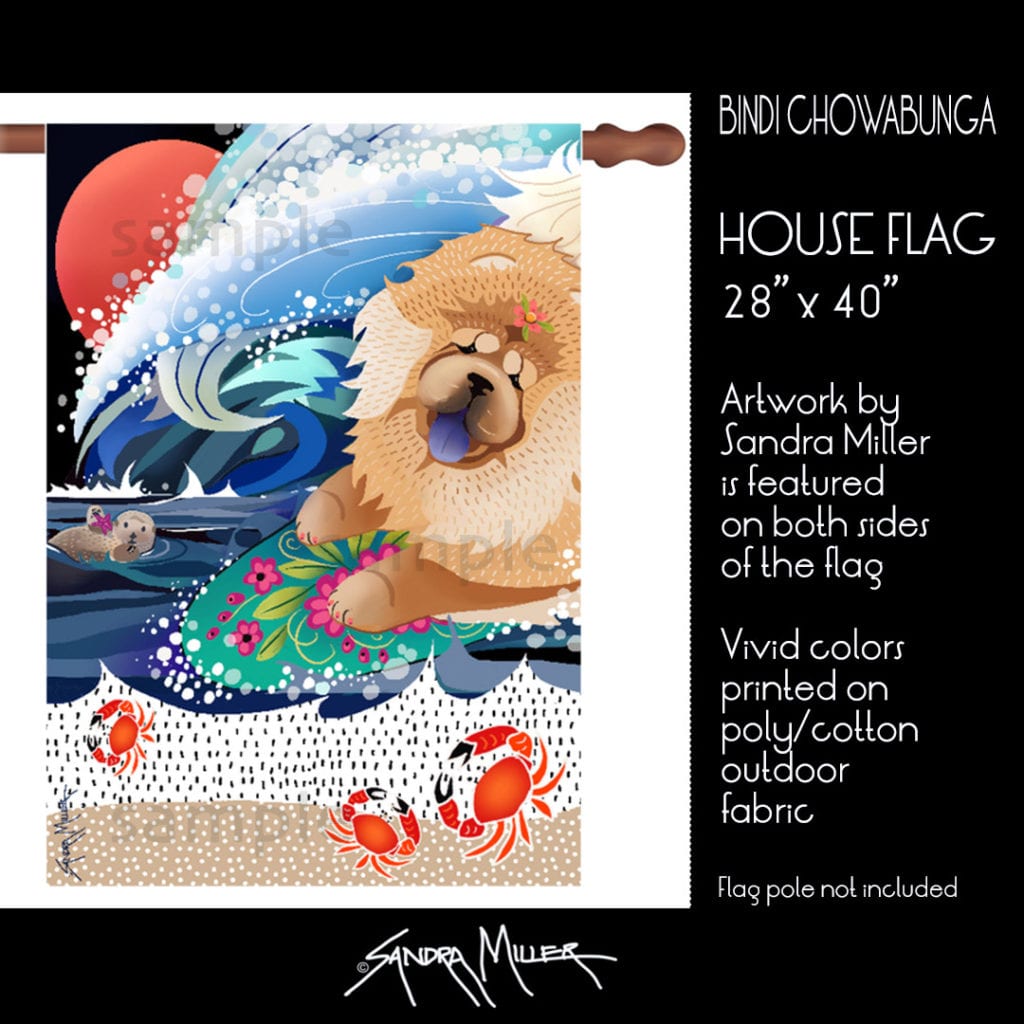 MY NEWEST DESIGN ABOVE, WAS INSPIRED BY THE BEAUTIFUL OREGON COAST WHICH MY DOGS AND I ADORE. 
---
The Art flags are finally here!! Because these beautiful works of art are printed on both sides of the flag, the possibilities are endless. In the garden they look beautiful hung from the house , garage, a post, an arbor or also as a room divider or shade cloth for your patio or RV.
---
*There are two sizes listed for each design. Both are pictured by clicking the thumbnails at THIS LINK  (more designs on the way)
*The large HOUSE flag requires a flag pole or curtain rod depending on where you are displaying it.
*The smaller GARDEN flag requires a metal garden flag stand or window hanger Note the listings are only for the flags . Poles and stands are not included but easily found online
*My dog show friends I'm sure will innovate many ideas for these including kennel, grooming tent and show van/rv. And what a stunning prize for dog clubs to offer for the shows or raffles.
*Some of these designs will be in short supply as I will be retiring some to make room for new artwork and patterns along the way.
*Memory flags are also in the works for the near future.
---
---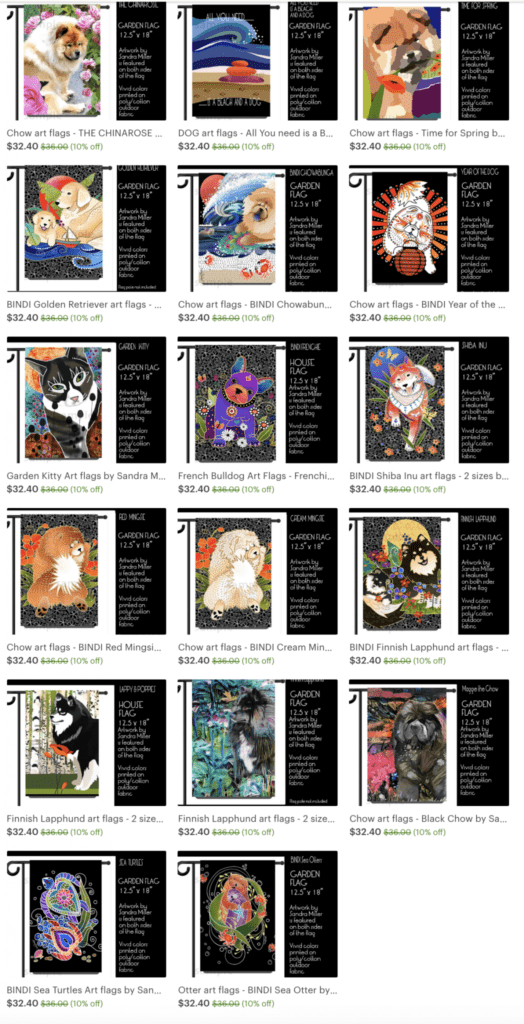 Note, There is a small price increase change from the initial rollout of these flags, as I forgot to factor in an important expense when I originally priced them.    There is an introductory 10% sale through March 11 to offset this difference.. Thank you for understanding.  ~Sandra