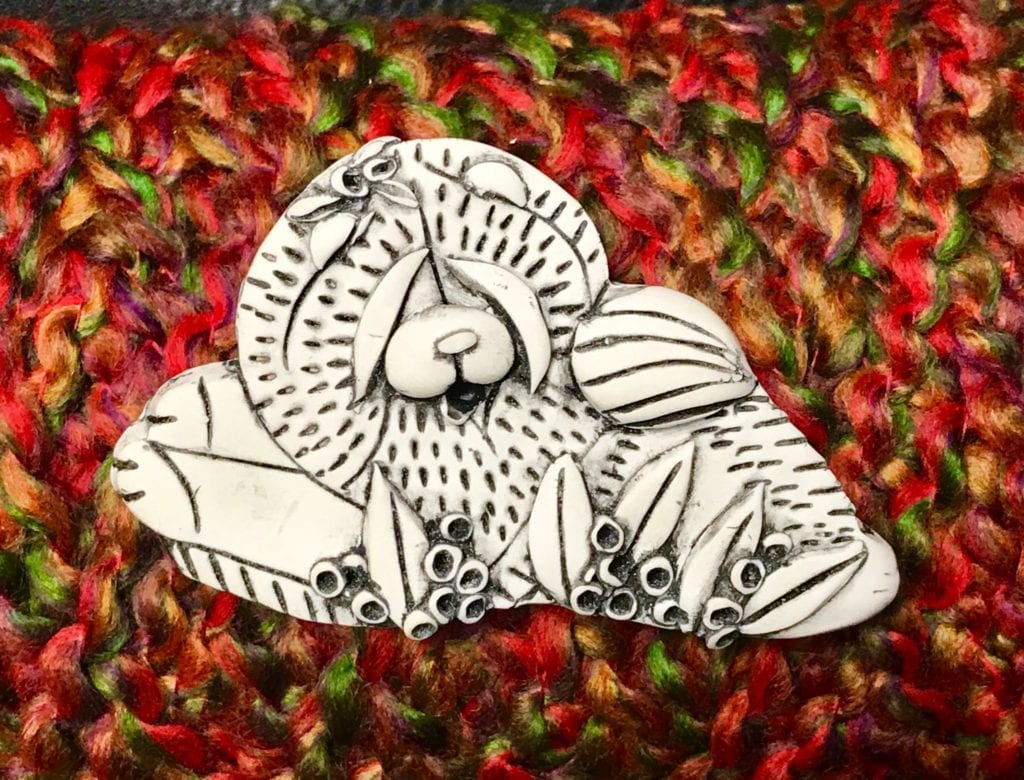 The month of November in all it's colorful fanfare, makes way for December where textural elements in the landscape are more apparent and dramatic.  These photos I took today on our walk with the dogs at our favorite Nature center in town.  The reflections of the moss covered trees in a puddle on the path below,  gave me  wonderful inspiration for some new textural carved pendants.   This "artifact" Chow pendant above is getting close to completion and almost ready for adoption!!!. I love the look and feel of the carved "faux ivory"…so rich and opulent and goes with absolutely everything!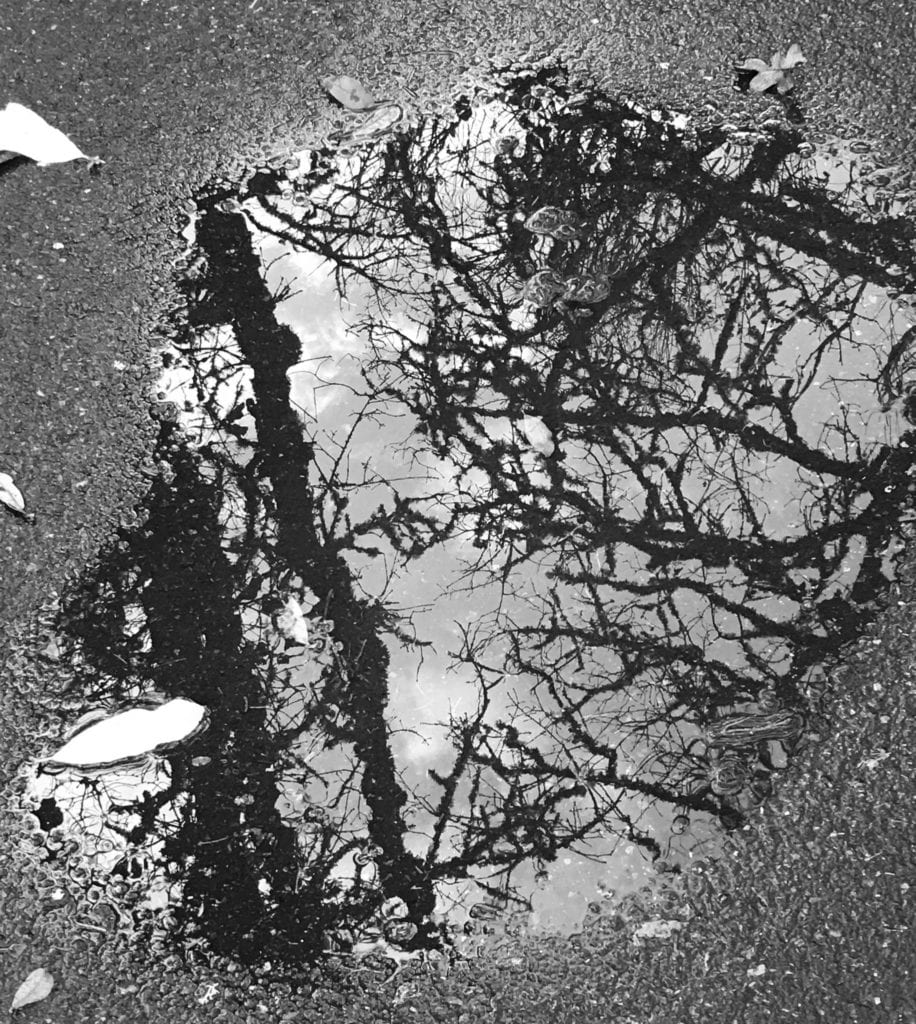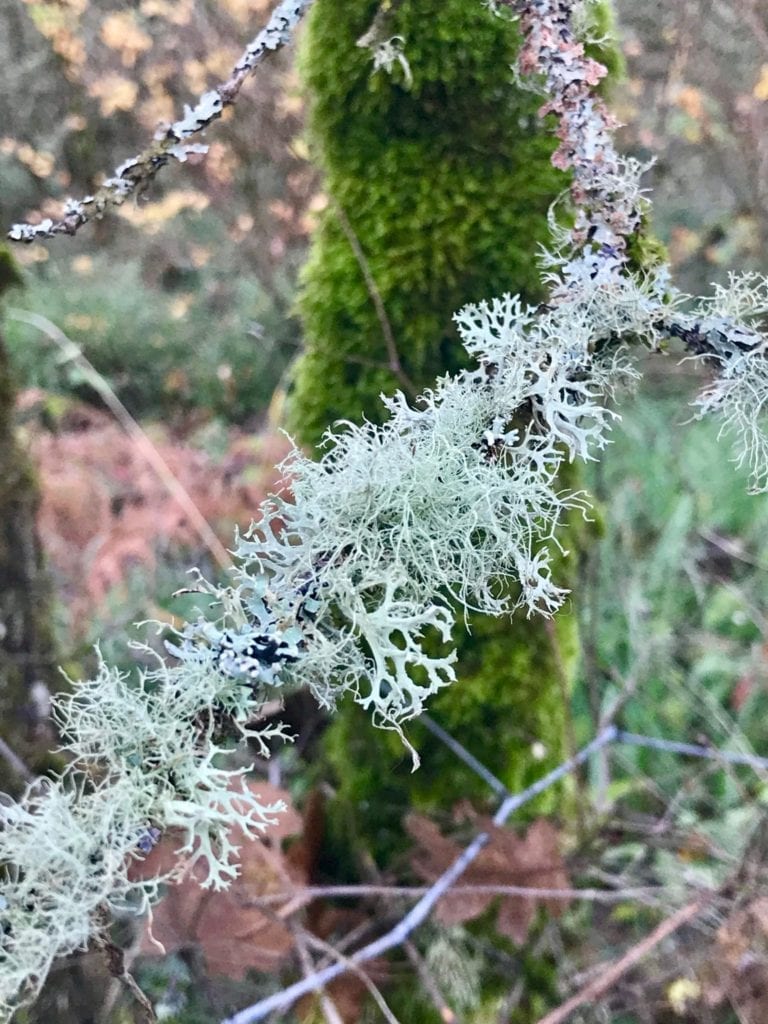 We have so many lichens and mosses here in Oregon.  Everywhere I turned there was one textural layer juxtaposed against another.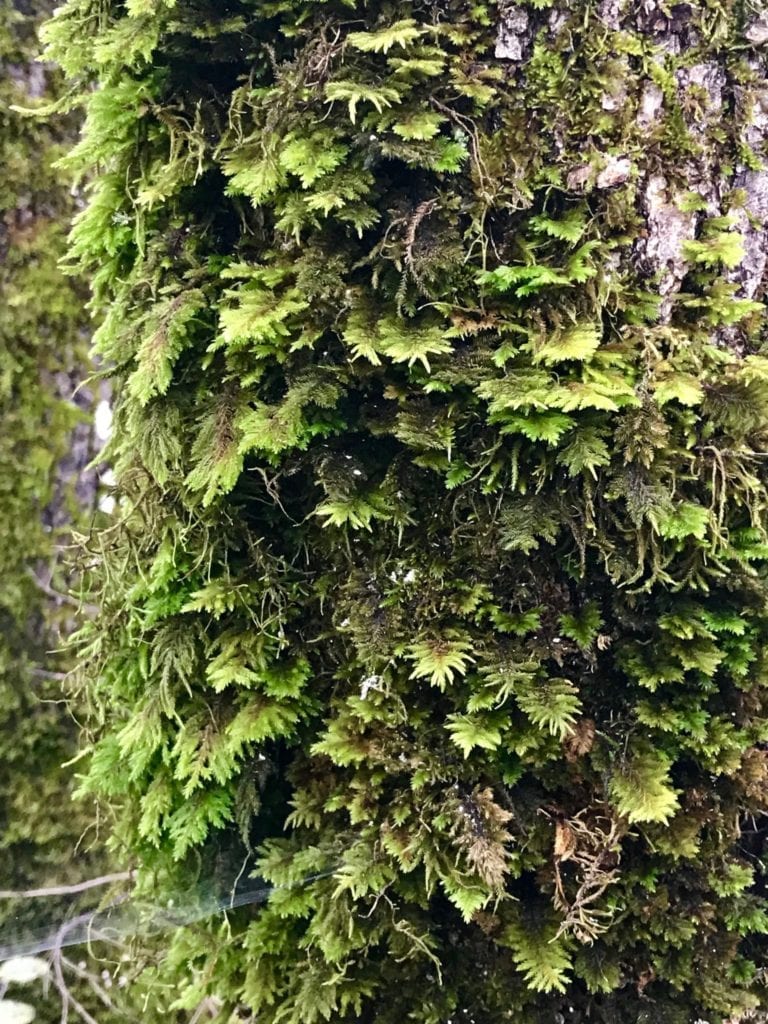 This ferny little moss covered a tree trunk from bottom to top. In the summer they are dry and brown and pretty much invisible against the bark.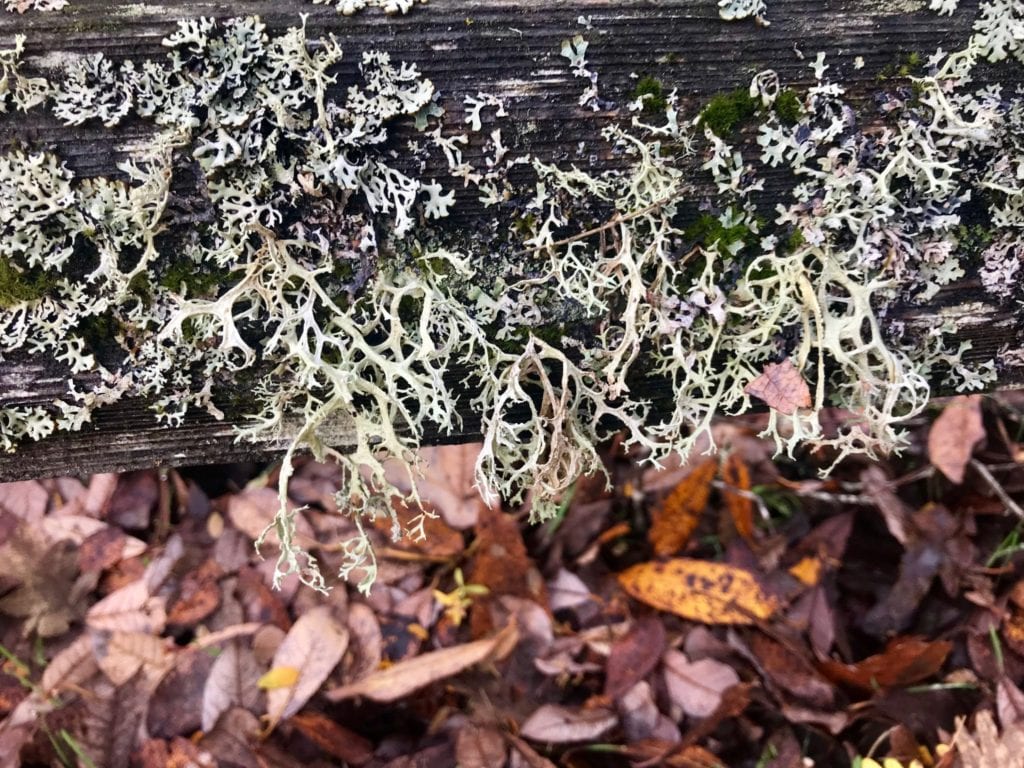 One of the old fence railings covered in lichens with leaves below. Like a parfait of texture and color