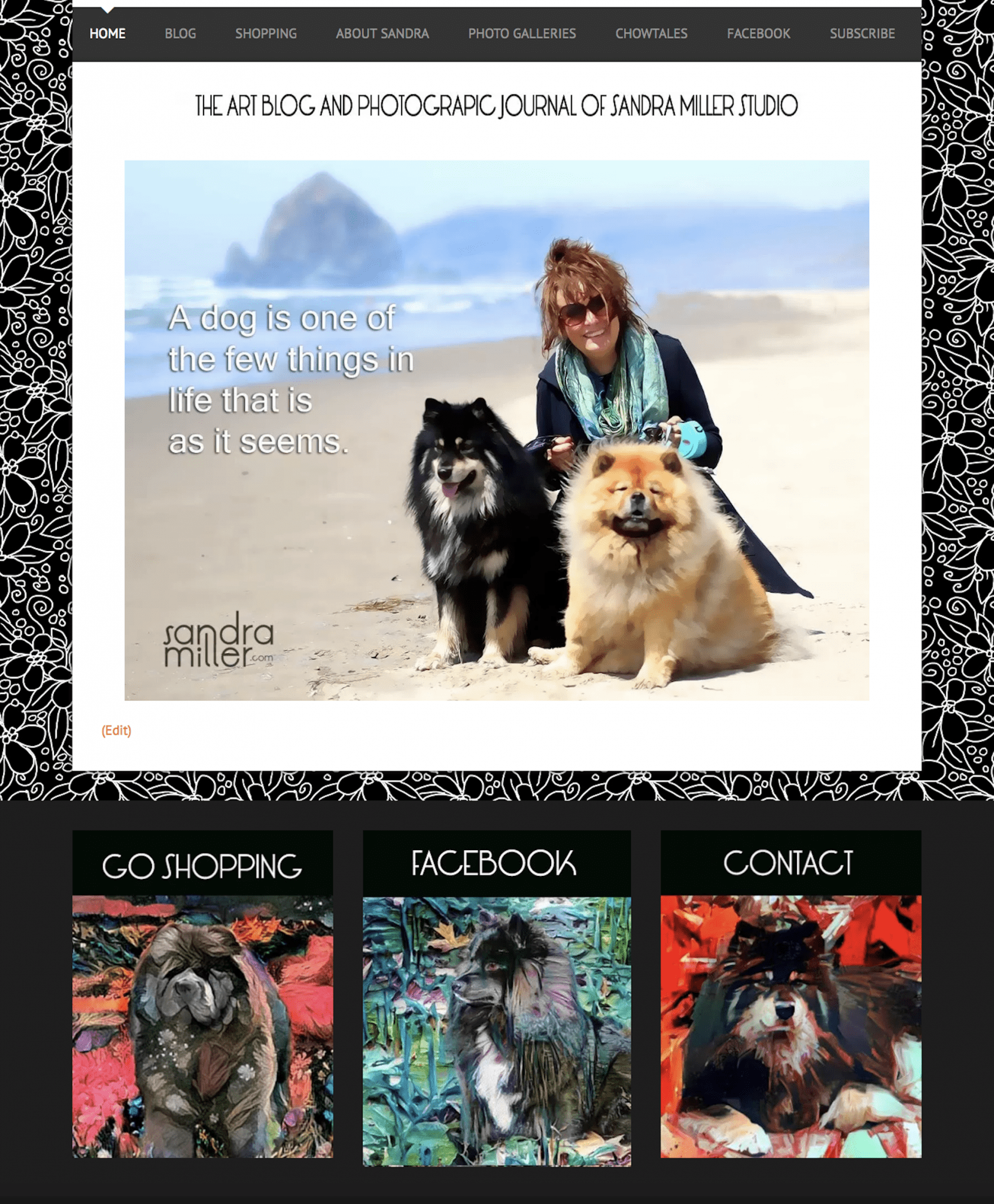 Over the past few years, the template I was using for my website had been degrading to the point that I finally had to stop everything in the studio to show some love to the website and blog.   Since 2006 I thoroughly have enjoyed writing on my blog, and the past year I have really missed doing my weekly updates because of the site glitches. What a relief to have it up and running again!  Here she is…facelift and all in a sleek, easy to navigate format!
There are tabs at the top in the black bar which take you to everything from my ZAZZLE STORE, to my Panda Adoption, Travels, and Gardens. The PHOTO GALLERIES I am just starting to add, so look for many more galleries of my past work under that tab very soon. The ABOUT SANDRA tab is brand new with photos of my home and studio remodeling projects and of course the dogs!
Find links to FACEBOOK, CHOWTALES and a place to SUBSCRIBE to my blog so you don't miss any of the new introductions to my line, sales and Trunk Shows, as well as updates on the dogs, our travels, garden projects, and fun recipes, will be some of the new additions.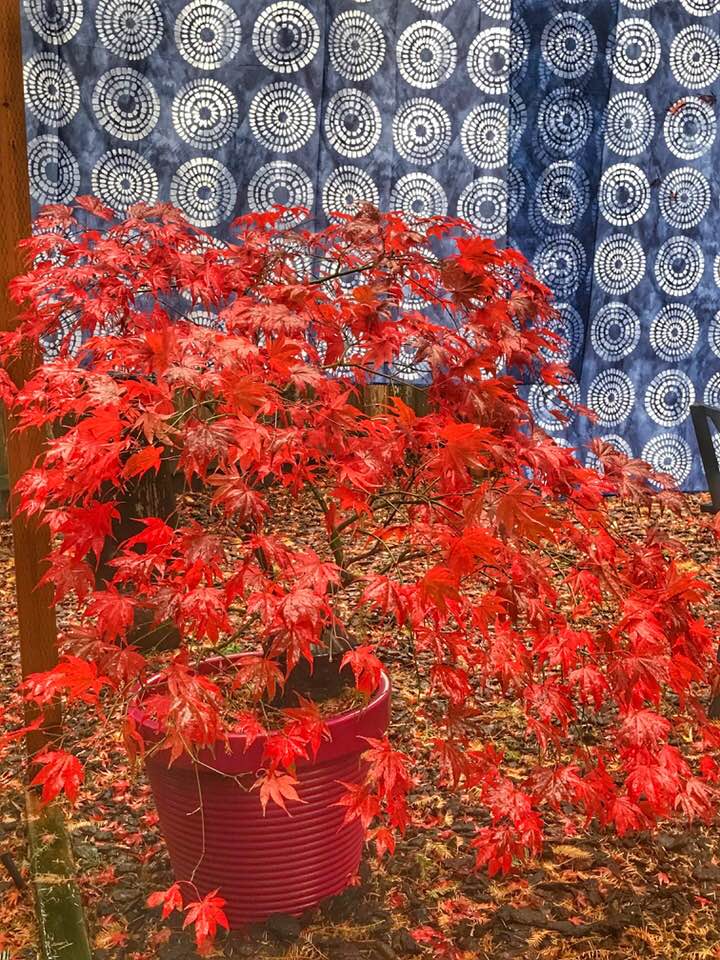 I am looking outside of my studio and 7 of our Japanese Maples are in their full color and glory which is about 3 weeks later than normal.  So much to be grateful for as we look forward to Thanksgiving this week including having you, my dear friends in my life!