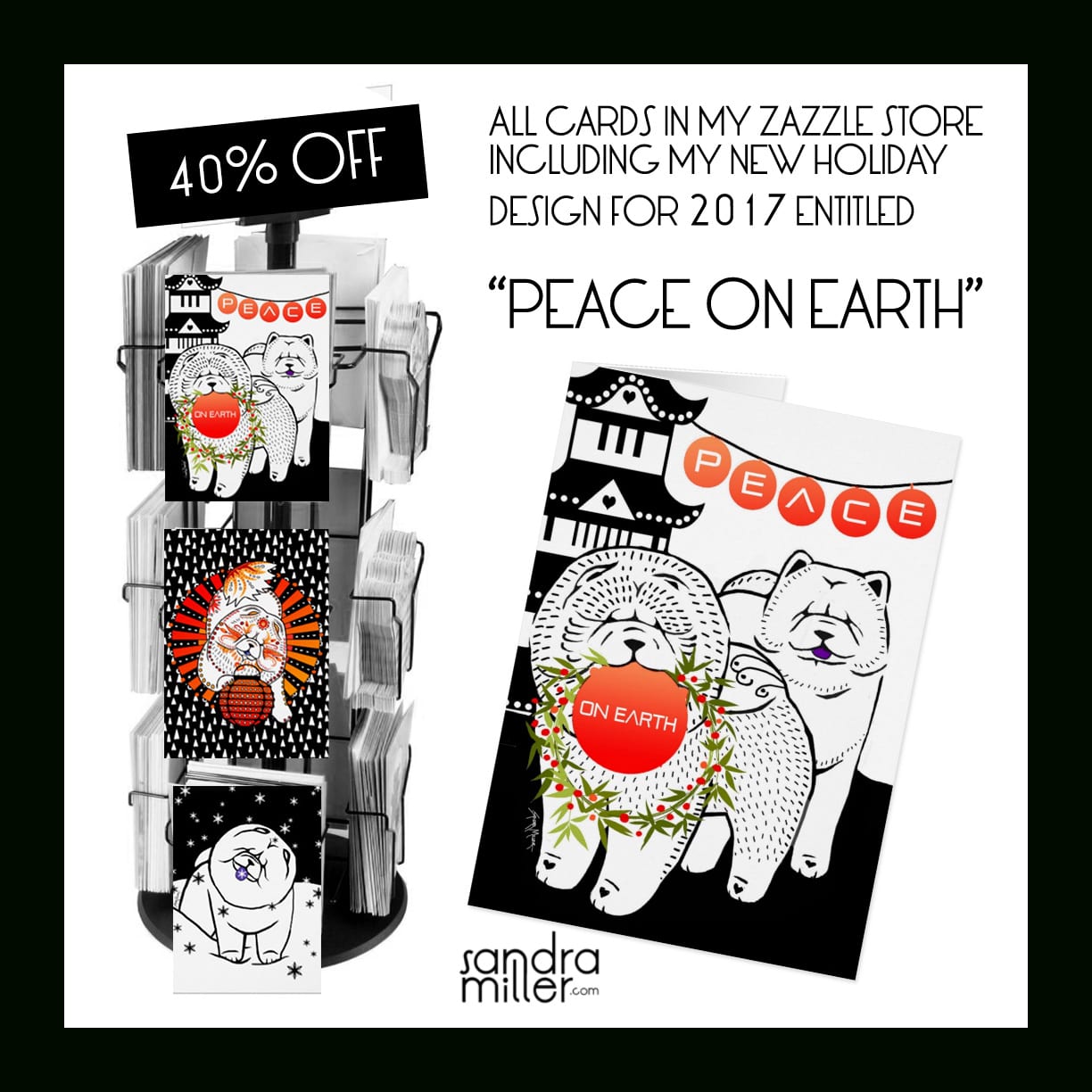 THANK YOU ZAZZLE for offering such a sweet deal on cards, just as I am ready to introduce my new Holiday design for 2017!!!! This 40% OFF sale includes all greeting and note cards in my Zazzle boutique . The sale is good from 10/12/2016 – midnight PT 10/15/2017 – Use code: ZAZZALLCARDS during checkout.
CLICK HERE TO ACCESS ALL OF MY CARD DESIGNS ON ONE PAGE!
This sweet rough and smooth chow pair are delivering one of my favorite holiday sentiments  "PEACE ON EARTH".   You can find the entire fun new gift Collection including ornaments in my Zazzle Boutique
---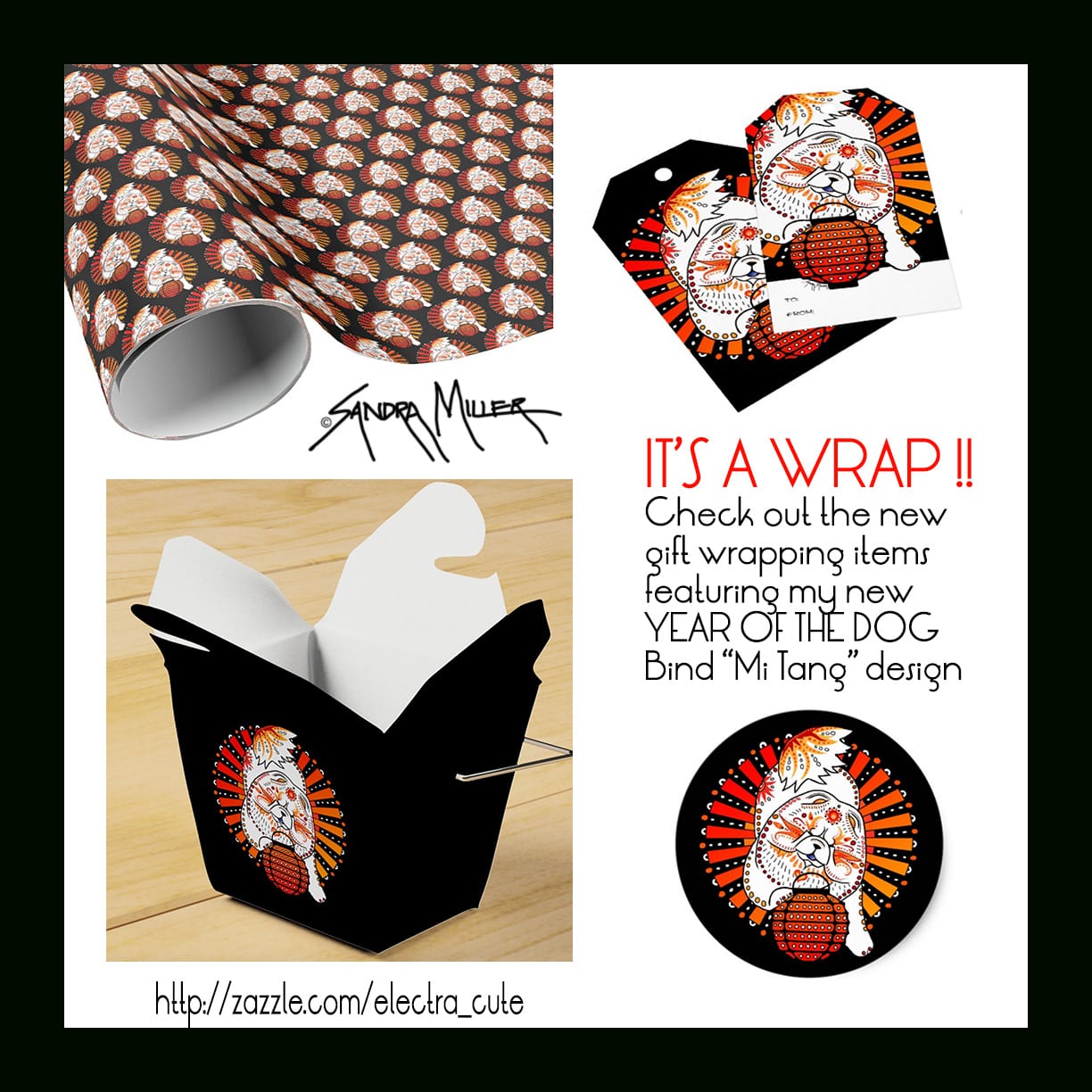 If you haven't met my 2018 YEAR OF THE DOG design yet, now is the time to get acquainted!! BINDI "MI TANG" (Chinese for 'honey') is the first of 12 Lunar Year of the Dog designs I will be creating for 2018. My lovely model and inspiration for this auspicious design is in fact named "Honey", owned by Lynn  Kay Vogt.
New items include these gift wrapping accessories, fabric yardage, necktie, dog dishes, beach and kitchen towels, phone cases … etc etc etc. This beautiful design flawlessly enhances everything she touches! Have fun shopping!!
CLICK HERE TO SEE THE NEW BINDI MI TANG COLLECTION AND ALL MY OTHER NEW ITEMS AVAILABLE FOR PURCHASE
---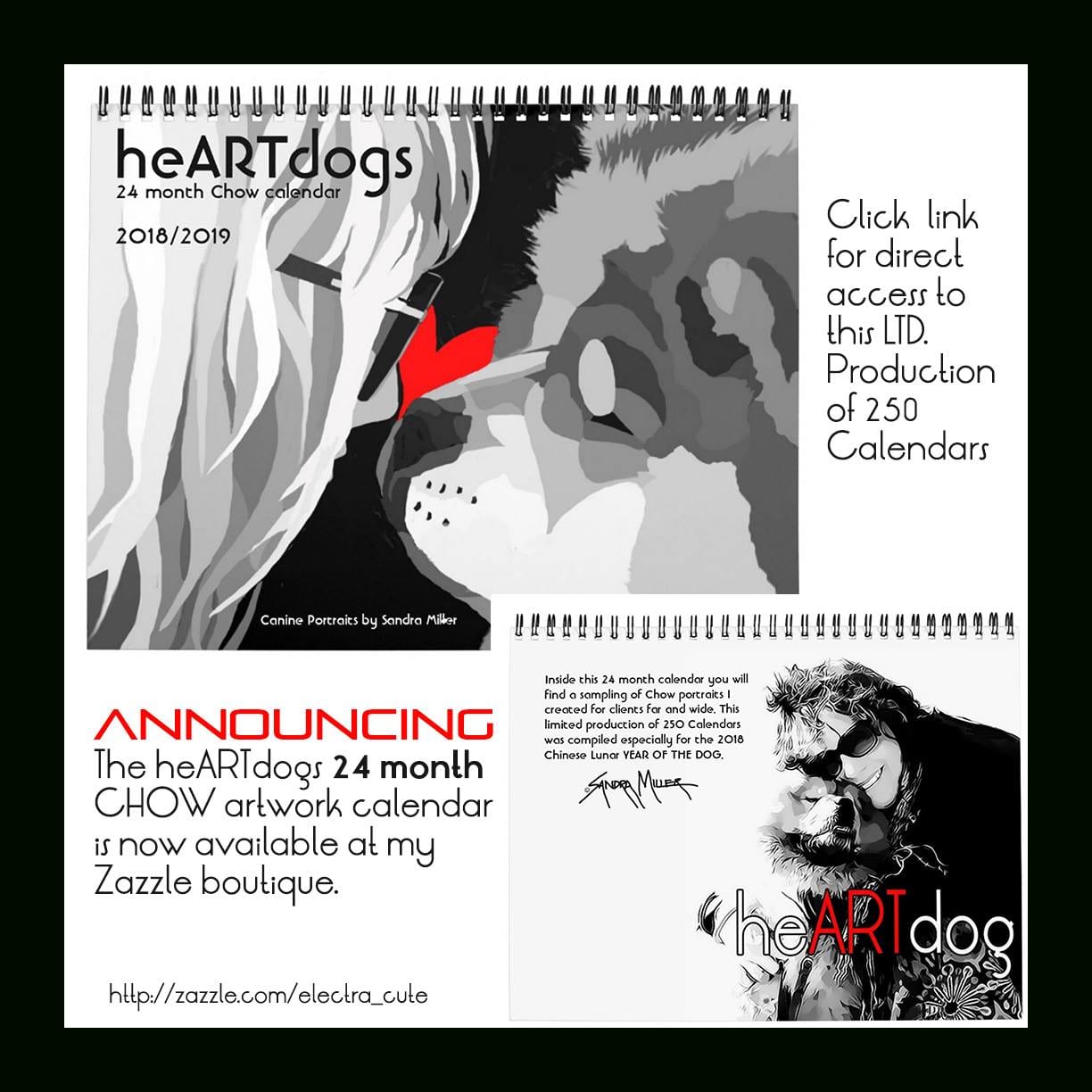 heARTdogs by Sandra Miller -24 MONTH CHOW CALENDAR for 2018/2019
This calendar is filled to the brim with a small sampling of some of the commissioned heARTdog CHOW portraits I created in the past 3 years. The portraits included were chosen strictly on how well they formatted into the calendar pages.
CLICK HERE TO FIND BOTH OF MY NEW CALENDARS AVAILABLE FOR PURCHASE
---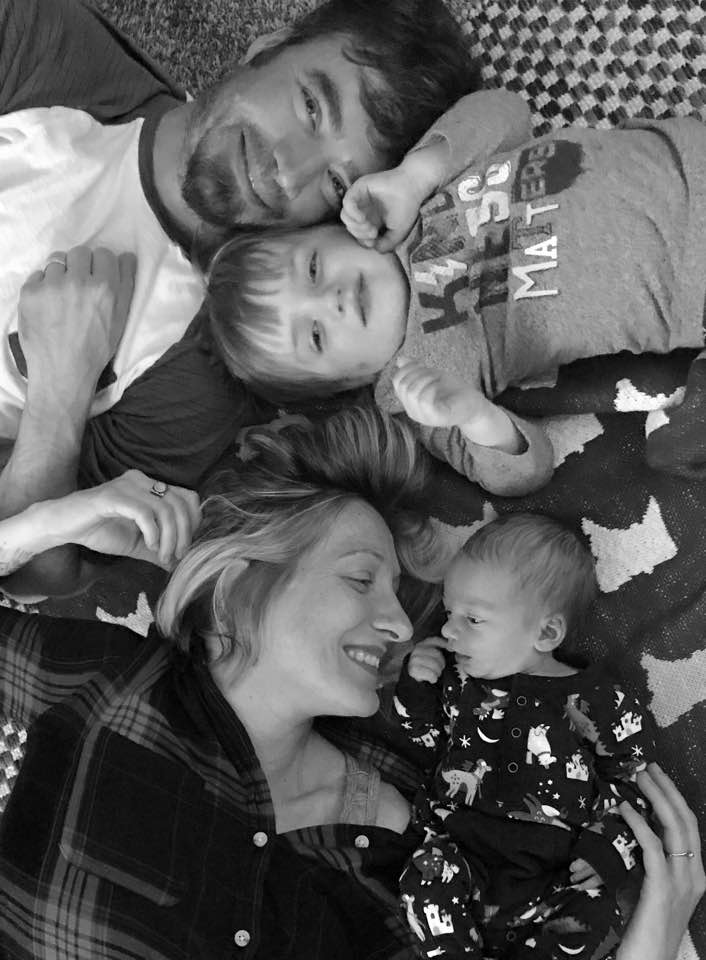 For those who don't follow my Facebook page, there is a new kid in town.  I just returned from Minnesota to be there for my daughter Liz who had a second son …. Simon Jude Stearns.  Big brother Milo is doing a wonderful job of helping around the house!!    My son Bryan's family  (grandson Jack) and my mom are all doing great.
More updates to come about the dogs and garden and new jewelry offerings on the way too!