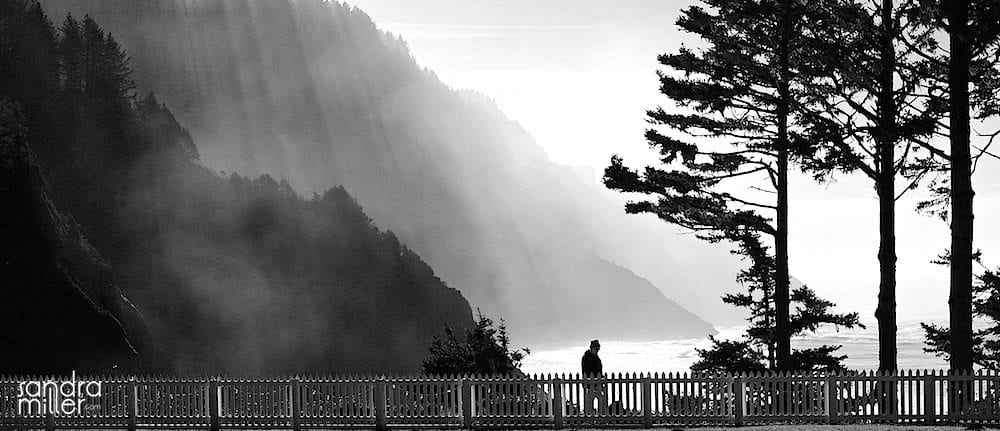 .Hello my friends!  Well the holidays are now in the rear view mirror and a New Year is laid out on a fresh new path ahead.   I am getting very excited to get started on some of my new art endeavors that I have been daydreaming about while at the coast over our Xmas vacation .  Below are some of my favorite photos from our week in Yachats Oregon with our 14 year old chow Sophie and the handsome boy Onni (Finnish Lapphund).  Above are Steve and Onni in silhouette at the Heceta Head Light keepers house in the sun struck mist.
---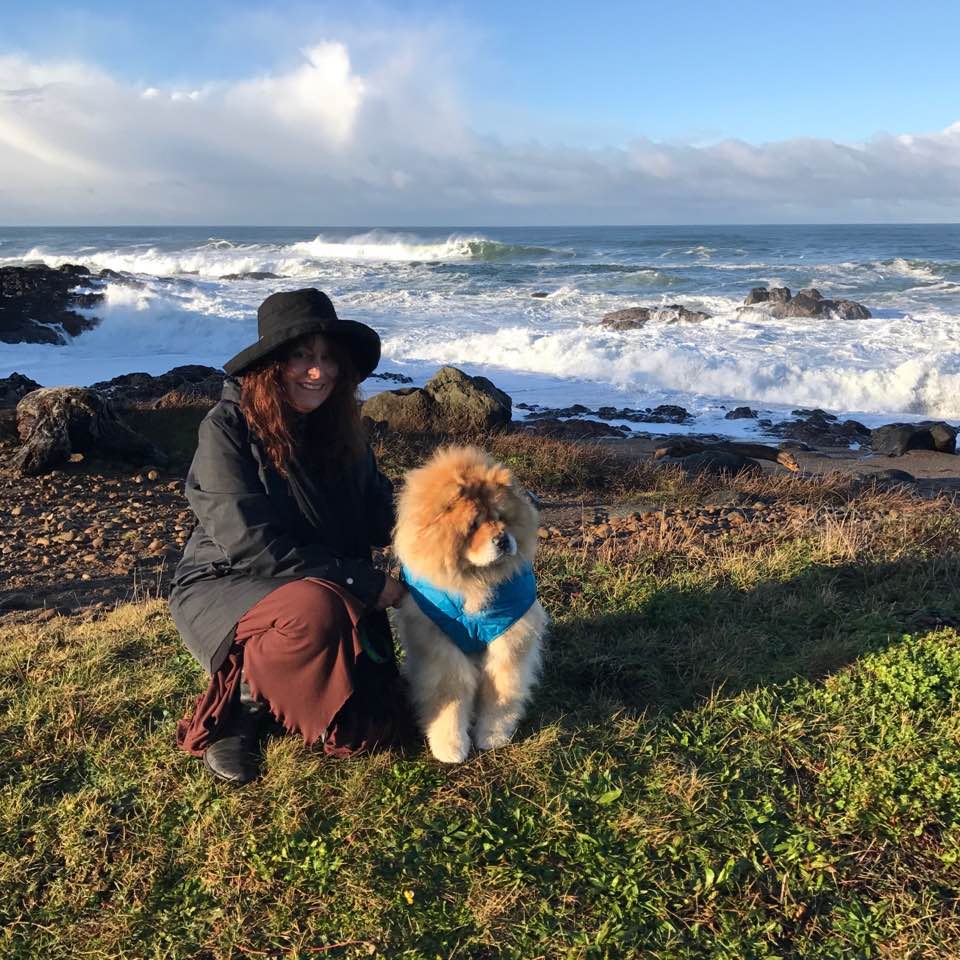 This was Sophie's first Christmas at the coast and she enjoyed every moment of the week being with her "pack" 24/7.   The deck overlooking the sea was her favorite place to hang out listening to the waves.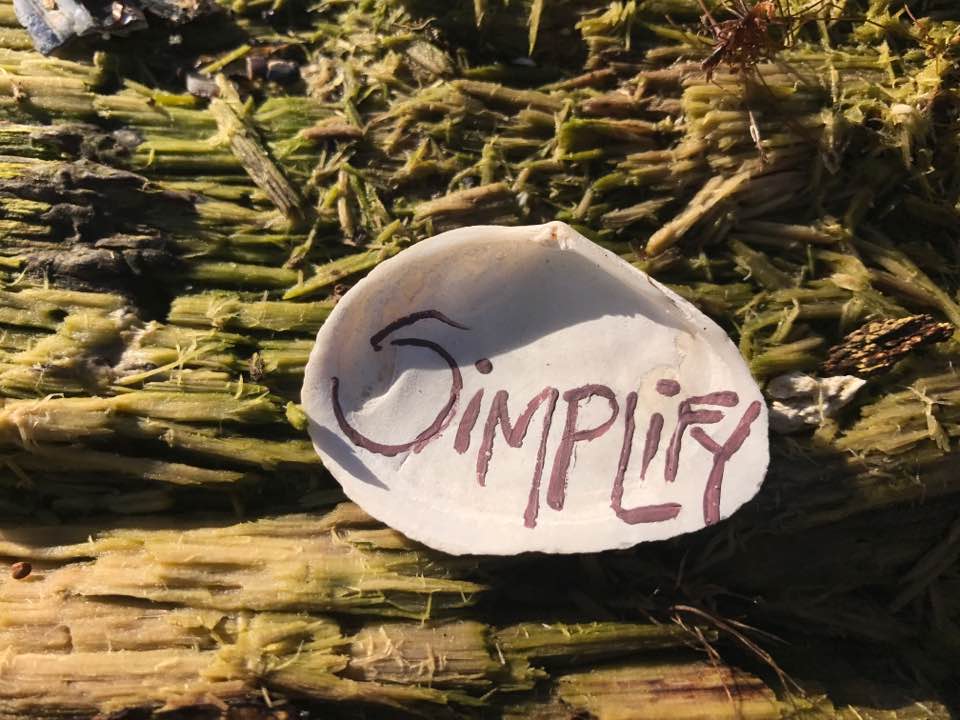 I found this shell on a big piece of driftwood  with a very simple message…..I considered this a hint, and will heed the message in 2017 as my resolution for the New Year.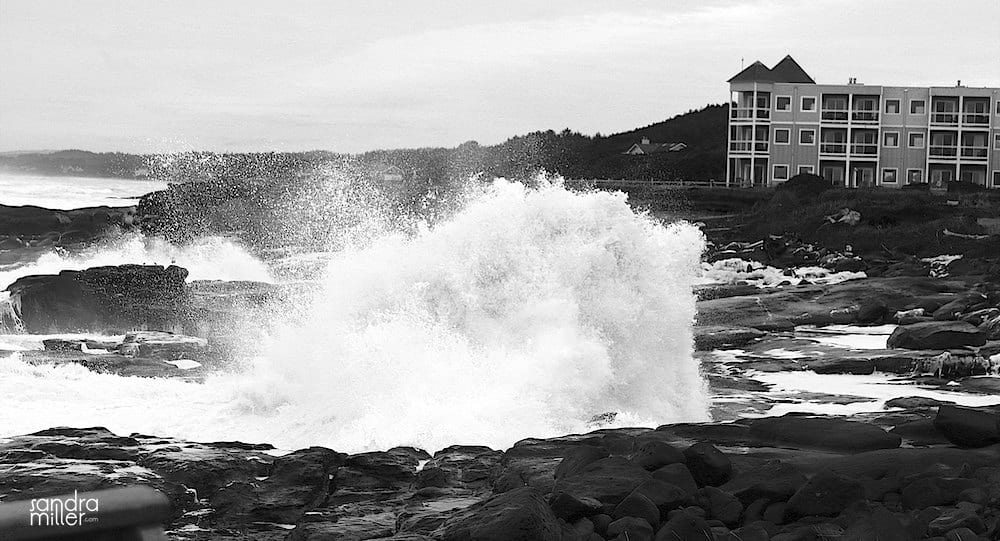 This really was one of the most dramatic years we had over the holidays in Yachats for wave action.   It was a different show every time I walked the trail in front of our motel.

This photo gave me some ideas for a painting, as it looks like 2 horses bounding through the surf  with long manes of spindrift, blowing in the wind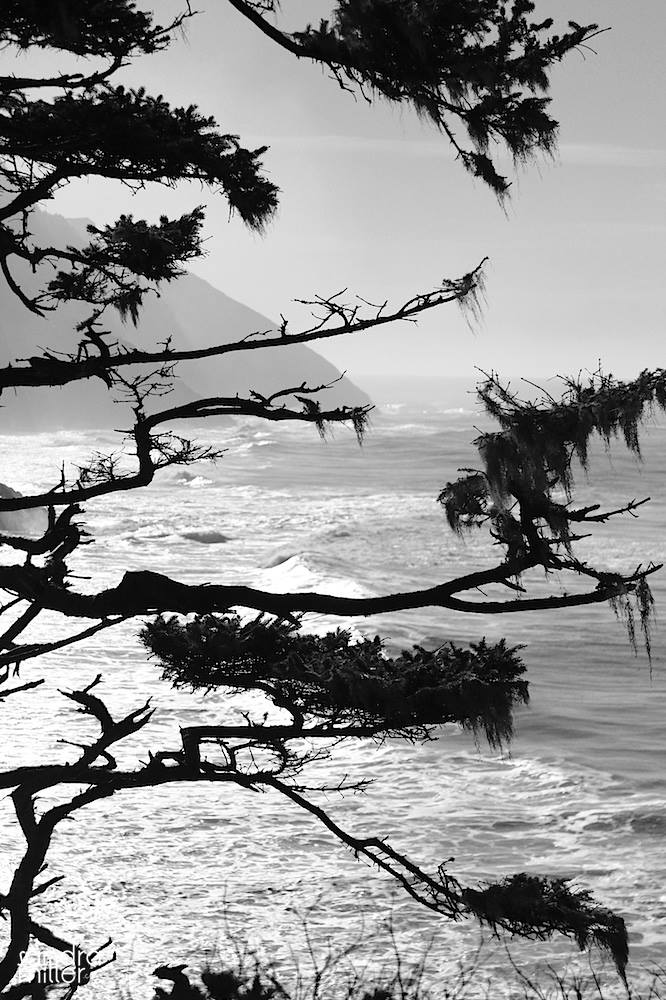 This is another view from the Heceta Head lighthouse  that took my breath away.  I'm so in love with silhouettes and plan to take many more photos of familiar objects in a "different light" this year.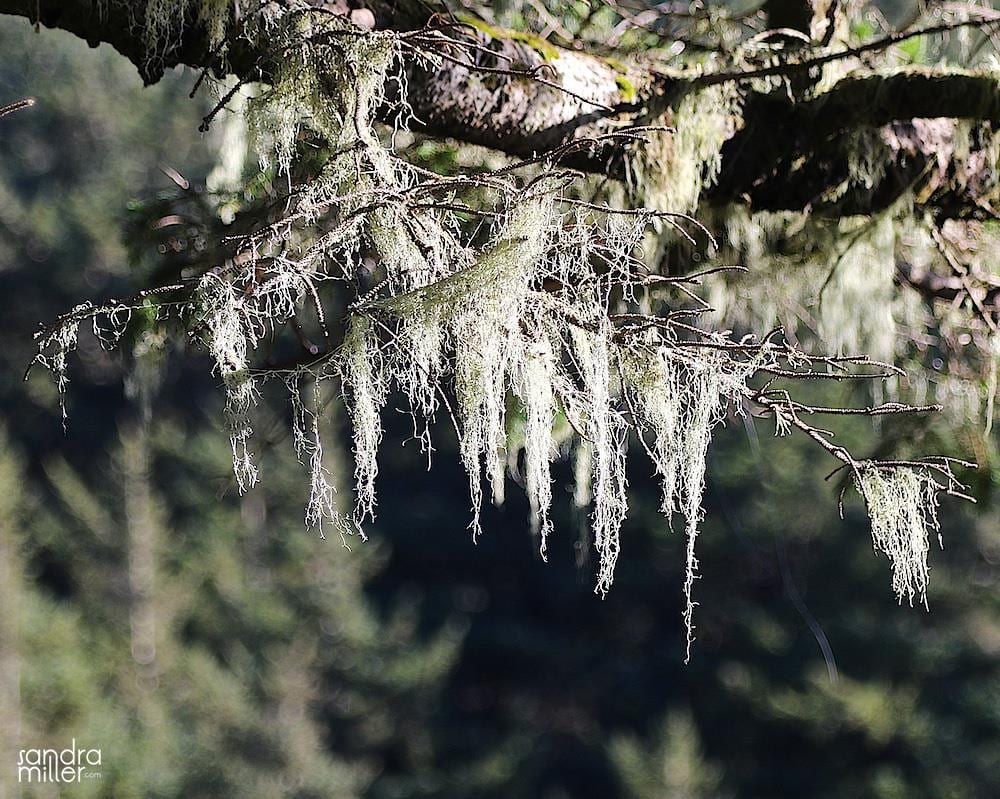 Winter on the Oregon Coast is full of beautiful wonders. One of my  favorite things to photograph is the elegant moss hanging heavy on the bare trees. I can see some exotic necklace or earrings inspired by this photo in the new year!!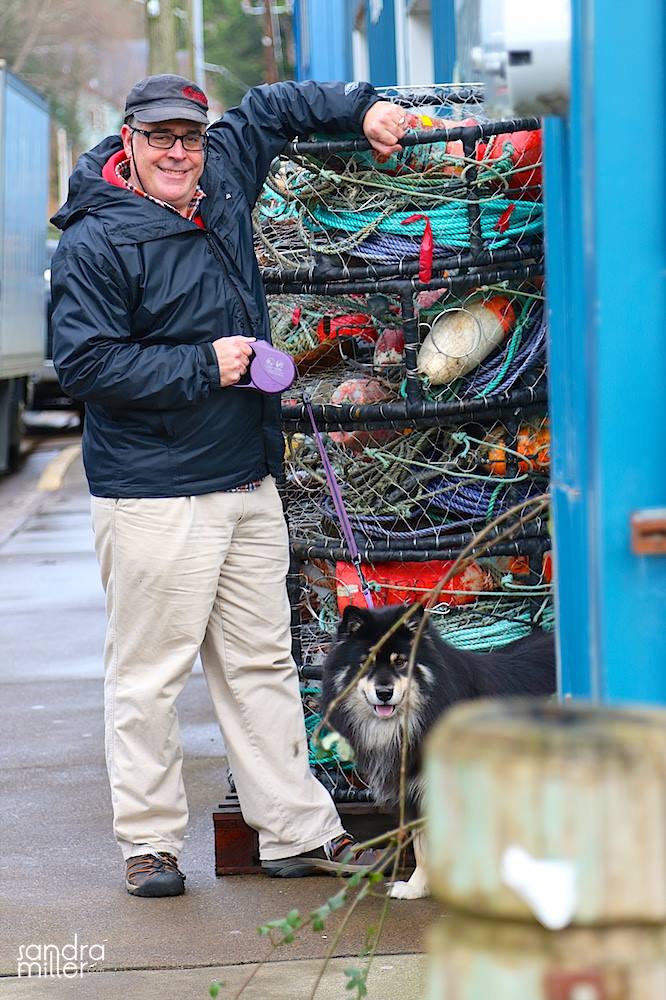 Here are my boys posing in front of  crab pots. Dungeness crab season is opening and its pretty exciting being in Newport as the crab fishing  fleet is preparing for the season.  Again, the twisting colorful ropes conjure up jewelry design in my salt air saturated brain!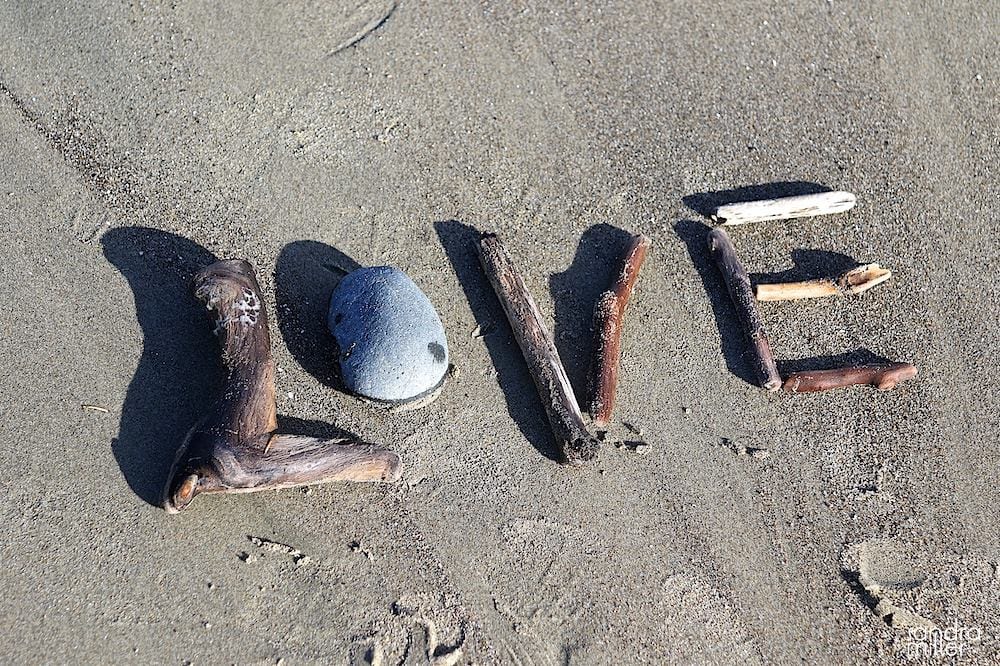 We were on Bob Creek beach south of Yachats where the driftwood was plentiful.  Steve helped me collect some treasures for a new piece of artwork I will be showing you soon. I had fun spelling out a few messages on the beach with a few of our finds.   This photo reminds me….Valentines Day is just around the corner!!  Maybe I should put a few of these on Zazzle cards!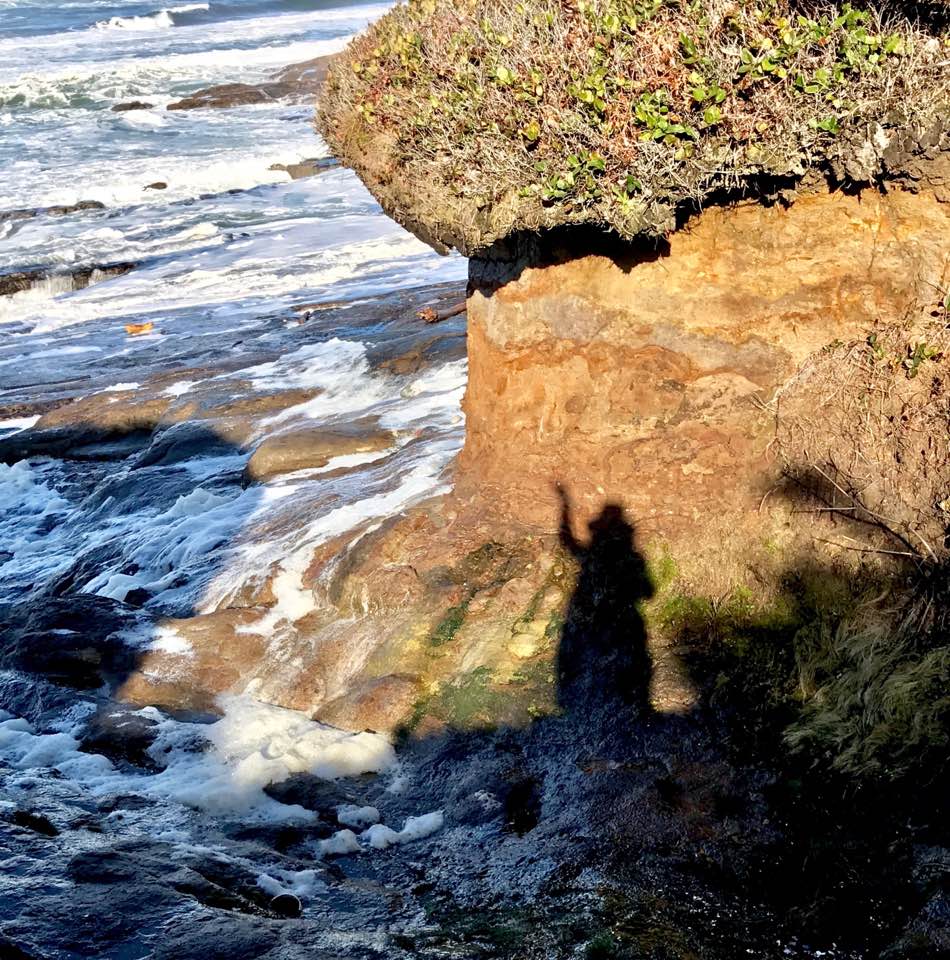 I hope you all had a fun and safe holiday season and look forward to an exciting new year of creating new treasures!!!  Inspiration is all around!
Until the next newsletter….ta ta!!!!!
CLICK HERE TO GET A SNEEK PEEK AT MY NEWLY DESIGNED ZAZZLE BOUTIQUE!!!