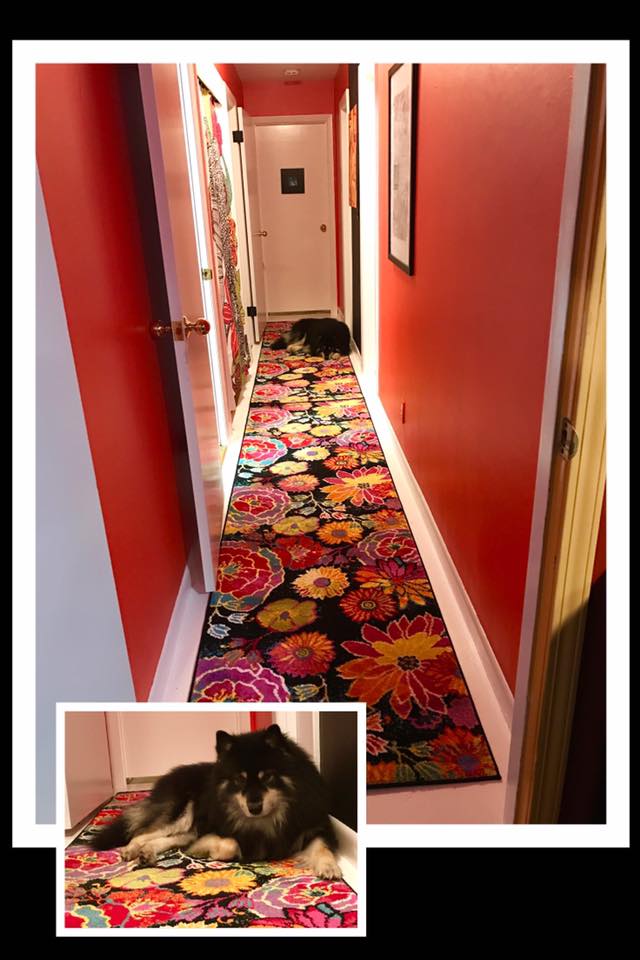 ONNI IS PRETTY JAZZED ABOUT HIS NEW HALL RUNNERS AND FRESH PAINT
It has been a busy busy year in the studio and I apologize for not being in touch more on the blog.  I have been doing most of my updates and offering new items on my FACEBOOK PAGE  since my blog started having technical issues.  I truly miss blogging and am making an early New Years resolution to get back on track and post once a week to keep in touch now that the blog is fixed.
One of my big projects, besides my artwork which I just finished  is painting the hallway, literally from floor to ceiling…..this ended up leading into my Balinese bathroom update project (below) that features a hand stenciled "batik" floor.
CLICK HERE TO SEE THE PROGRESSION OF THE PAINTING OF THE HALL AND FLOOR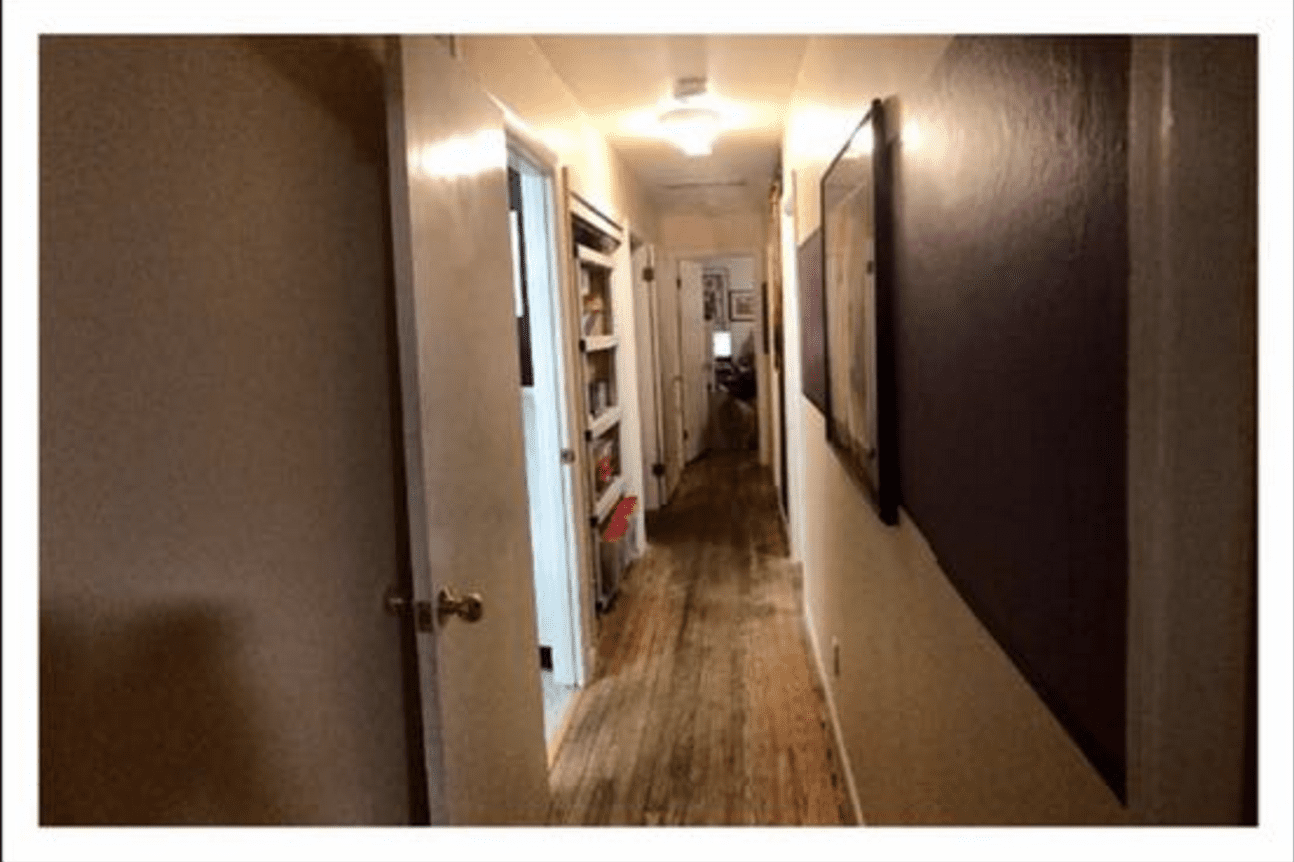 THIS IS THE "BEFORE" PHOTO .  THE WOOD FLOOR WAS TOO DAMAGED TO FIX SO I PAINTED IT
---
Once I got the hall painted, my "white"  vinyl bathroom floor looked pretty pathetic where it joined the hallway, so I decided to go for it and create a "batik" style painting on the floor to continue my already existing Balinese theme in the bathroom.   The tub is not working so for the time being until we can do a full renovation of the bathroom,  I converted it to a sitting nook.  This is still a work in progress and I'll show you updates soon when I'm finished.  Below you can see the floor painting in progress. The floor was primed before I started painting.  OH my aching knees !!
CLICK HERE TO SEE THE PROGRESSION OF THE BATHROOM FACELIFT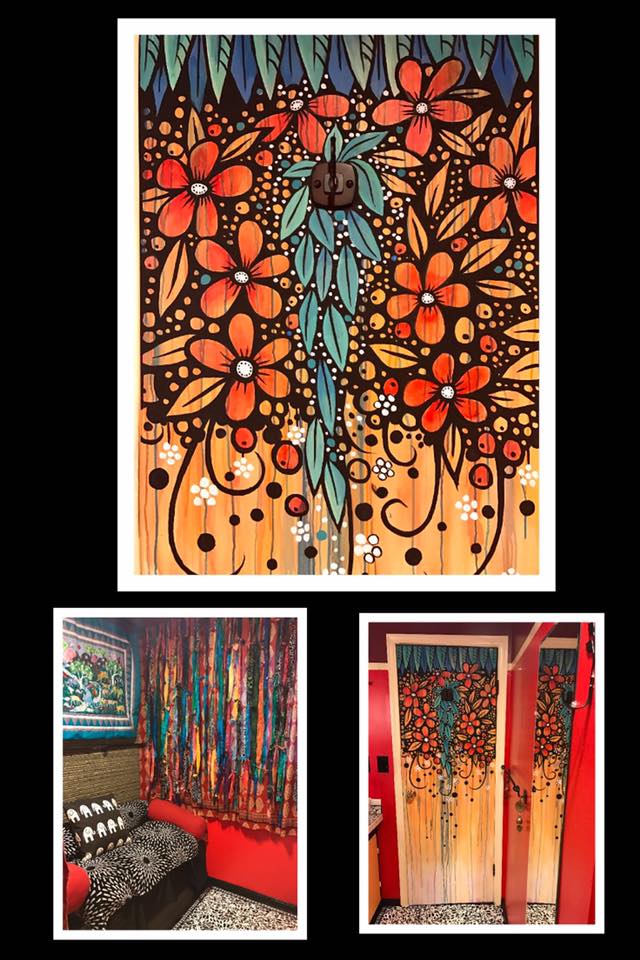 YES…that is the bathtub  sitting nook to the left and a fresh paint job on the door (in progress)
---
Now for a few photos of what I have been creating in the studio!!   One of my favorites this year have been my WHINE GLASSES which sold out in record time at my WHINE AND MINE Facebook sale!!!.  More will be coming in 2017 and jewelry too!!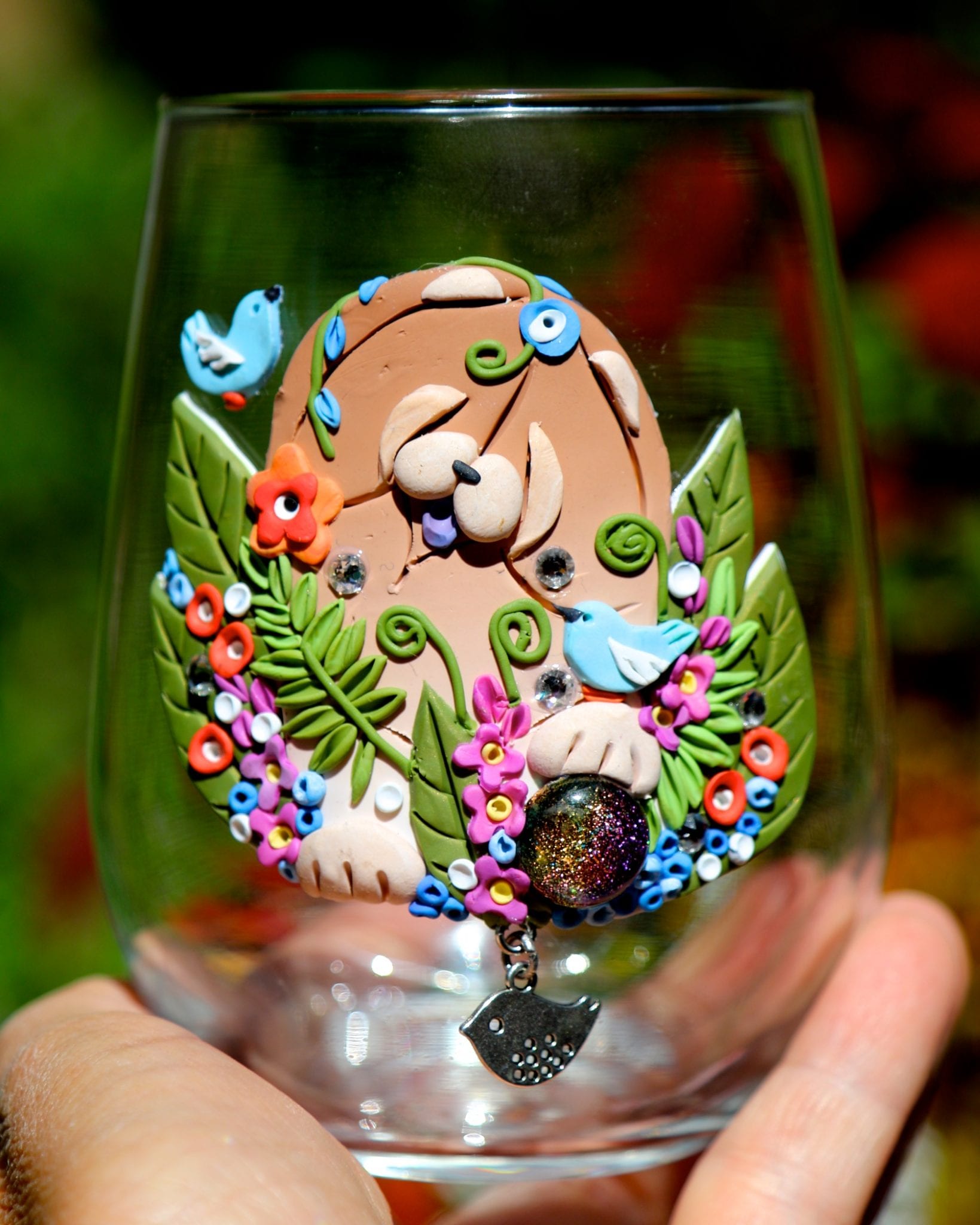 My online STORE is overflowing with all sorts of fantastic new designs including some wonderful garments and housewares.  Check out the new leggings!!
CLICK HERE TO SEE MUCH MORE! IN THE NEW "SNIPPETS" COLLECTION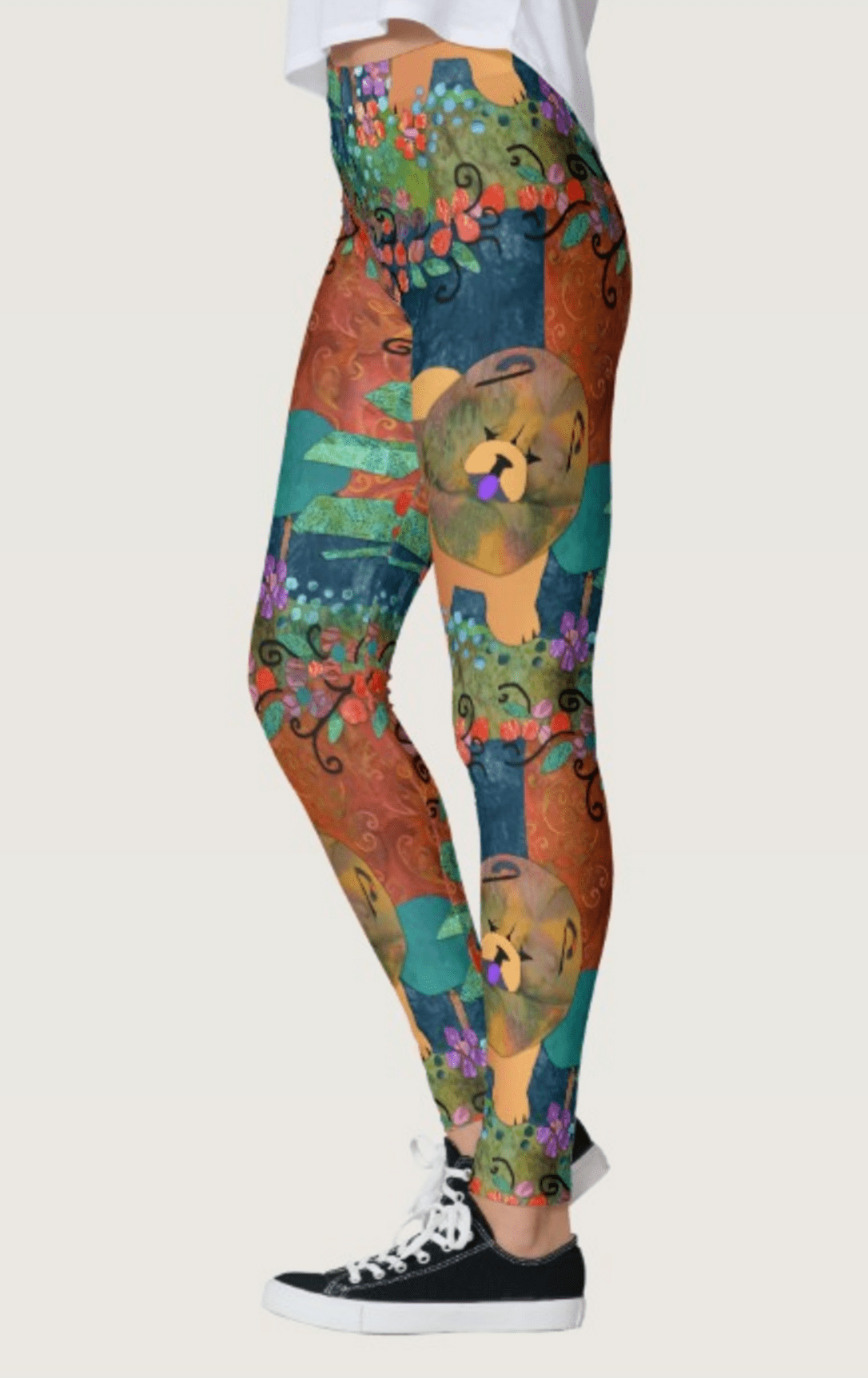 This update barely covers a fraction of what I've been up to in 2016, and during this Thanksgiving week, I want to say I am extremely grateful for all of you , with the inspiration and joy you bring into my life and the enthusiastic support of my art adventures.   Thank you one and all. I will be updating next week I PROMISE!!