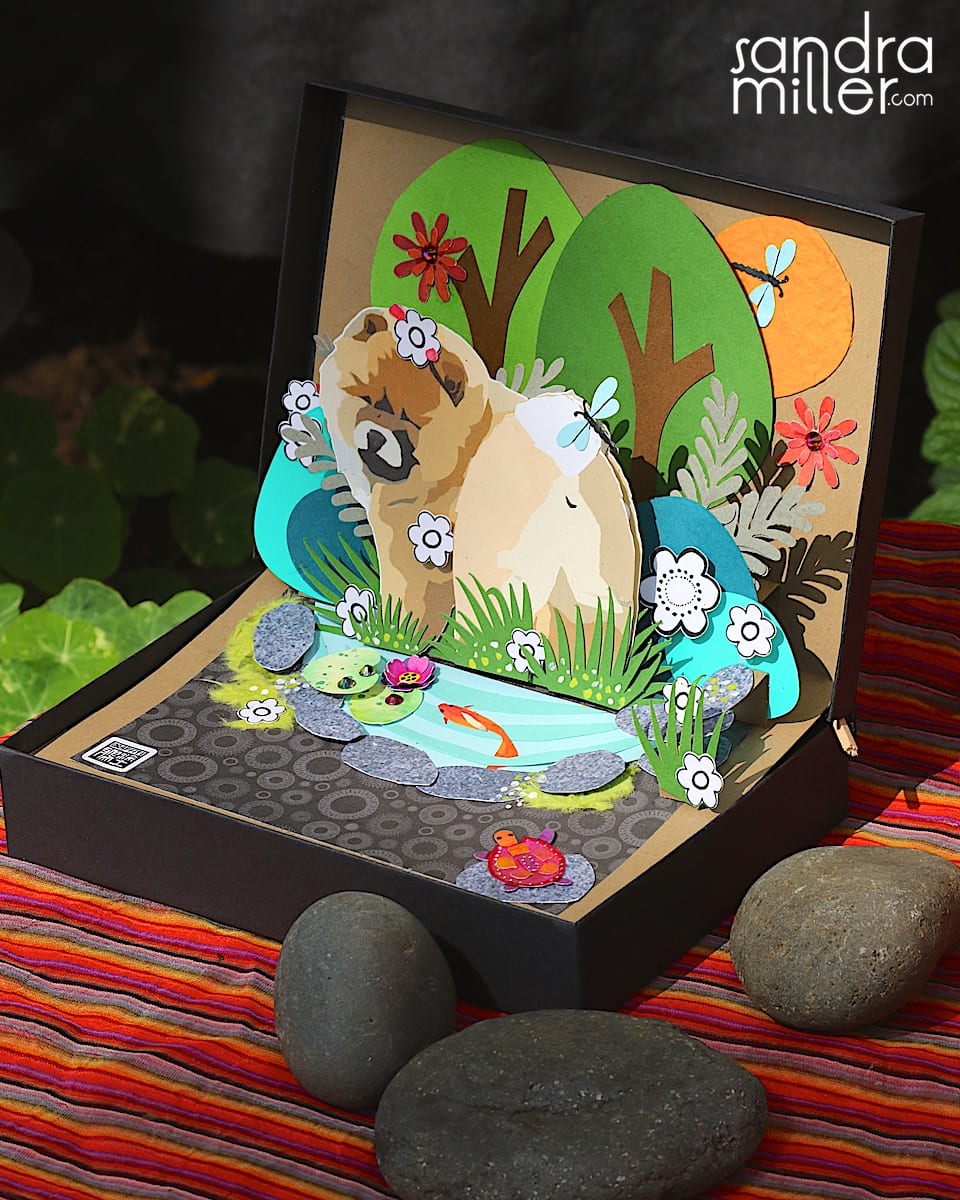 PLEASE DO NOT BID HERE. BELOW FIND THE AUCTION PREVIEW VIDEO WITH MORE DETAILED PHOTOGRAPHS BELOW
This very special one of a kind cut paper creation is unique in that it is completely self contained to display on a shelf or give as gift that will amaze the recipient as they open this surprise diorama in a  box.   The design for this popup box is my own creation.
__________________________________________
BIDDING BEGINS WEDNESDAY APRIL 8th at Noon PST and bids close the SAME DAY at 7:00 PM PST
Go to this link  https://www.facebook.com/SANDRAMILLERSTUDIO   MY FACEBOOK  WALL
at the time specified and the auction photo collage will be the first thing at the top of the wall.
You can read the AUCTION RULES at the end of this post.    See you tomorrow and lets have some fun!!!!

THE PHOTO BELOW SHOWS MORE OF THE DETAILS FROM THE LITTLE DRAGONFLIES TO THE TURTLE BASKING IN THE SUNSHINE
Inspired by the incredible cut paper illustrations and intricate popup boxes we saw on our recent trip to Vietnam.
Countless hours have gone into the creation of this dimensional paper illustration. Each layer engineered to flatten down and pop up effortlessly when the box is opened and closed
I use only acid free archival materials and adhesives in my work so you can be assured a lifetime of enjoyment.
The finished box in the closed position measures 5×7″ and about 1 1/2″ deep.
Genuine Swarovski crystals stud the flowers and  waterlilies in the color called "volcano"  unbelievable fire and sparkle in purples and magenta tones
Papers include handmade mulberry paper from Luang Prabang Laos from our recent trip in February.
See AUCTION RULES below. In the event more than one persons bid at the close of the auction is  the exact time on the Facebook timestamp, the first of the tied bids (timestamps) listed in the comments will be the winner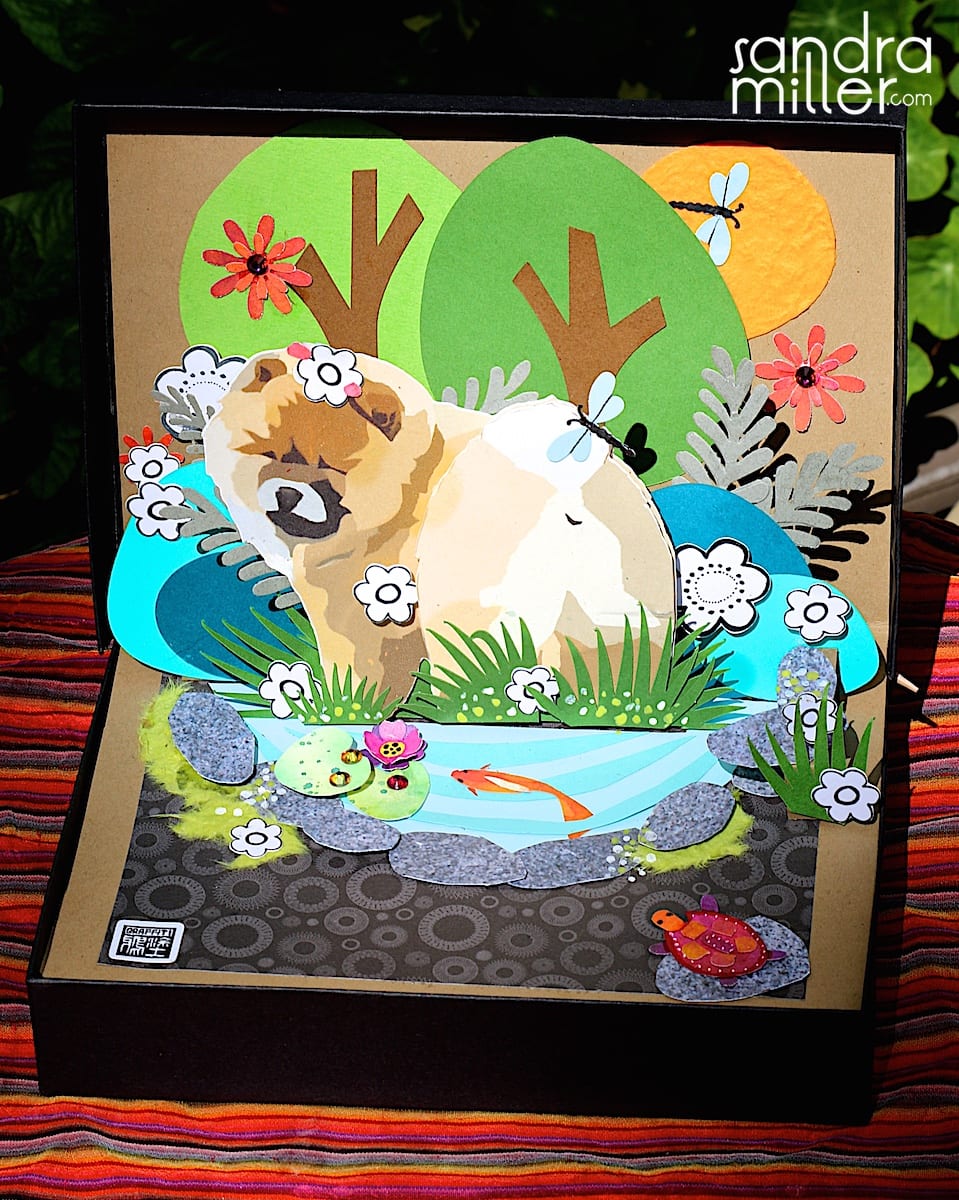 BELOW…THE TOP OF THE BOX WHEN IT IS CLOSED IS DECORATED IN COORDINATING FLOWERS A DRAGONFLY AND CRYSTALS