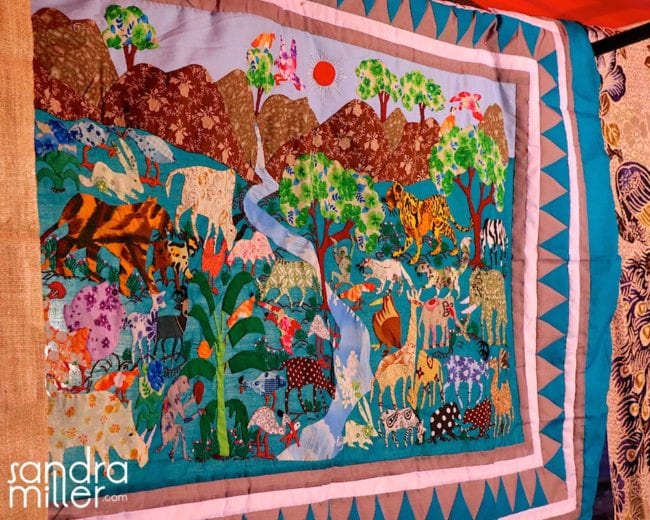 We do love going to markets on our vacations whether it be food, handcrafted goods
or supplies. We love them all. The past few days we have been scoping out the markets and shops here, price comparing and bartering just a bit to get a feel for where we can get the best quality for the fairest price.
I also scored  the tribal necklace of my dreams to hang on the wall by my water buffalo painting from Vietnam.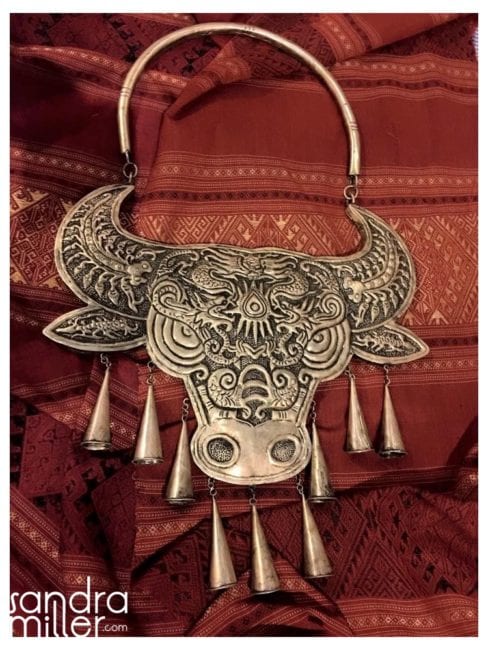 its HUGE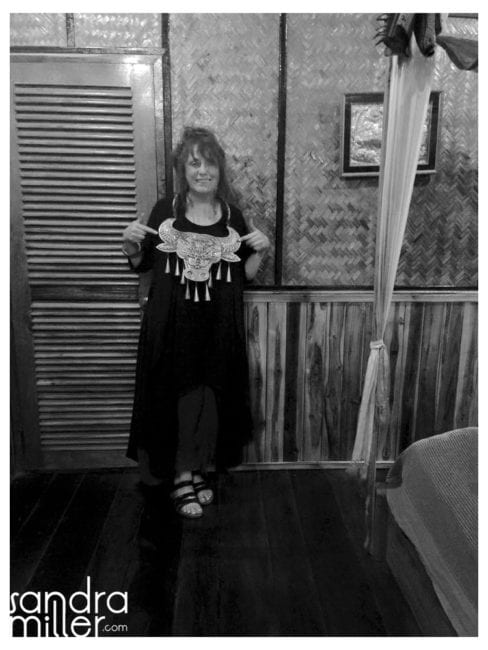 Below the mulberry paper cards I couldn't resist and I have scored a LOT of new textured handmade papers to start creating my own one of a kind framable card line. …….These are inspiring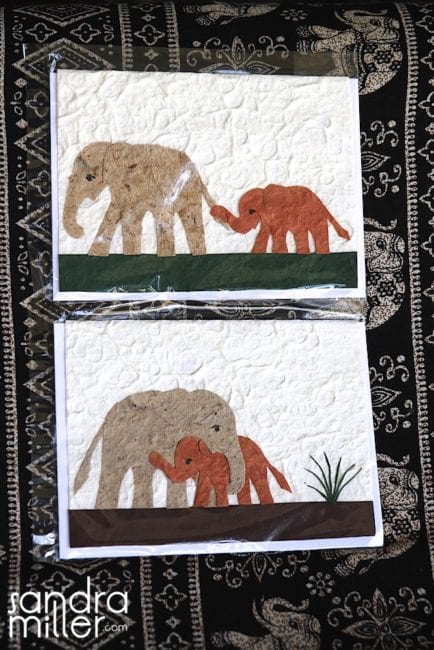 How I walked by these Monk mobiles without buying one Im not sure but I will be going back tonight to see if they are still there. Look at all that detail!!! A Hmong girl was on the street corner sewing them. OMG so cute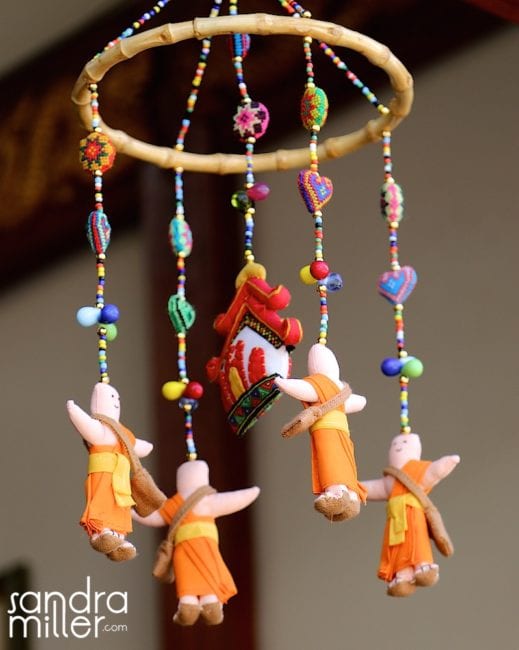 But I did manage to get this handmade paper lantern for my red and white kitchen!!  I folds completely flat for transport. I'll put a couple of battery operated LED's in it for ambiance. or a string of white lights.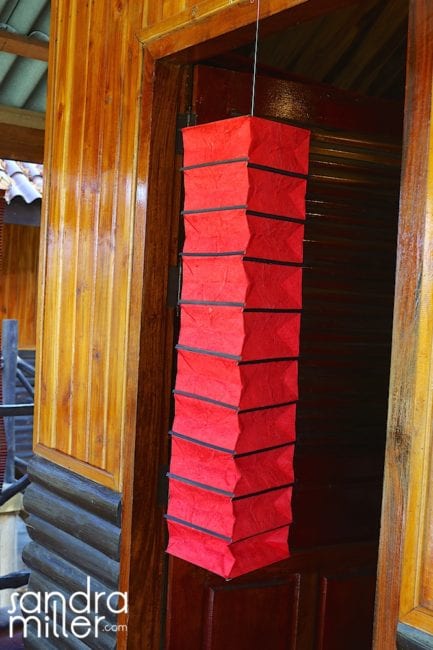 There have been so many interesting things to buy and just photograph that  I think the best thing for me to do is send you to my slideshow below….it is all market finds in Luang Prabang Laos.   On my personal facebook page I'm updating constantly so please stop in at https://www.facebook.com/pandarazzi and be a part of the conversation on Facebook