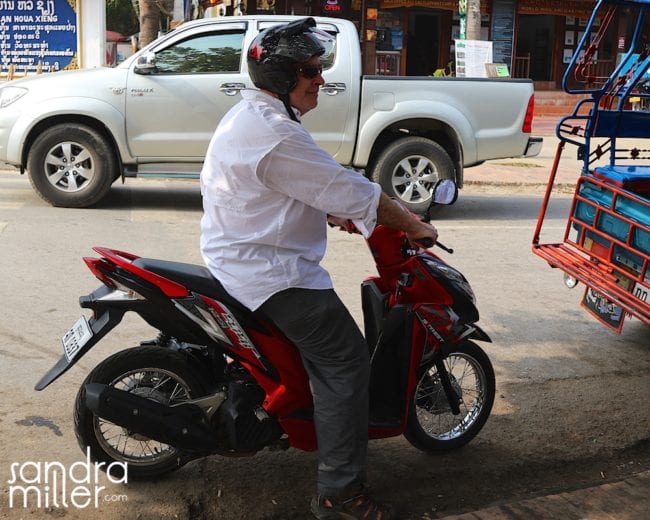 What a fun day this was!!! Steve rented a Honda scooter for 20ish for the full day and we headed out of the city to one of the spectacular waterfalls which also was adjacent to the Moonbear Rescue and a new butterfly park. I was able to catch a few photos enroute on this 15 mile ride to show you more of the scenery surrounding Luang Prabang.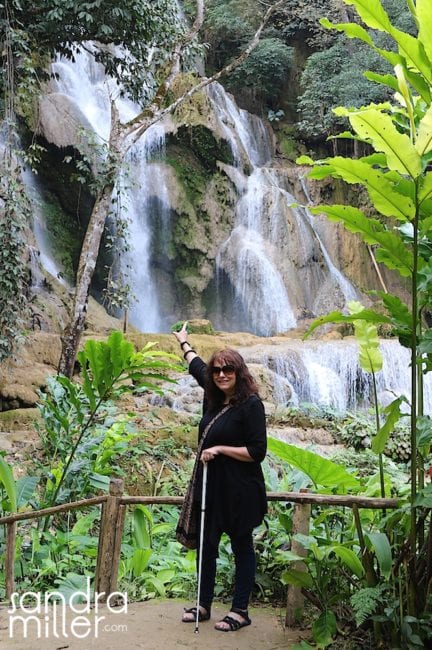 This series of falls with brilliant blue pools beneath them were a sight to behold!!  The coloring similar to Lake Louise in Canada.  I have never seen water billow off a falls in such a lacy pattern before.  I'm guessing the finely serrated limestone contributed to the effect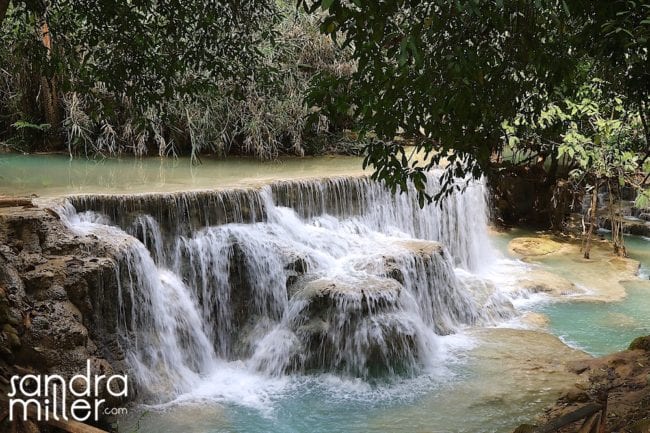 We sat for a long time just staring at the water and found a cute little spot for a cup of lemongrass tea.   This was the real deal . Nothing but fresh lemongrass and boiling water.  So soothing and refreshing.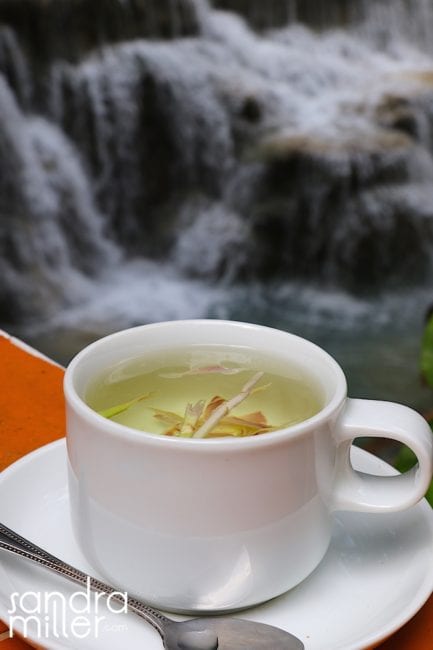 Integrated into the waterfall area was a real pleasant surprise.  A Moonbear Rescue center with bears in impeccable condition considering they had spent the majority of their lives in crush cages being milked for bile, abused and mistreated.   The center gave me renewed interest in doing a new fundraiser to help moonbears here in Laos.  See FREE THE BEARS.ORG for more information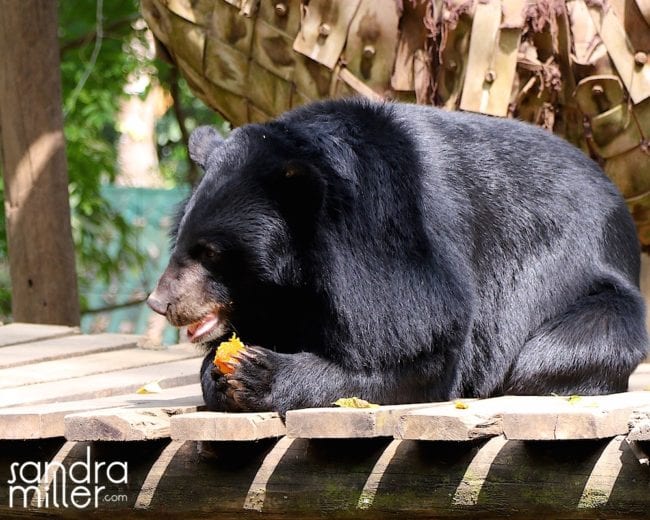 My new bestie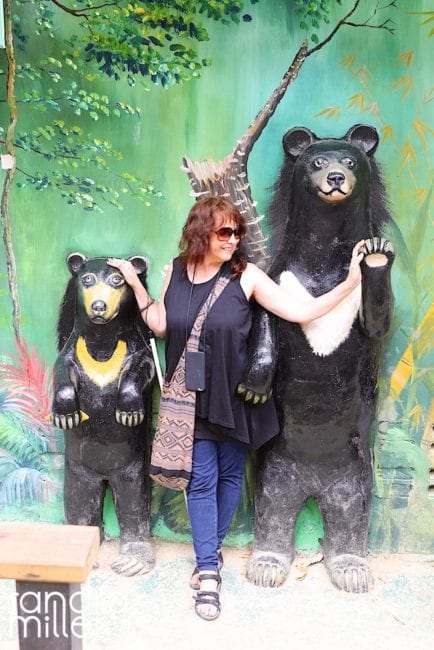 And then just a hop skip and scooter ride down the road is Kuang Si Butterfly Park.  A new exhibit of local flora and butterflies in a world class garden setting.  This garden was truly impressive with the blue waterfalls and pools integrated into the design and in the center of it all….a free fish foot spa!!!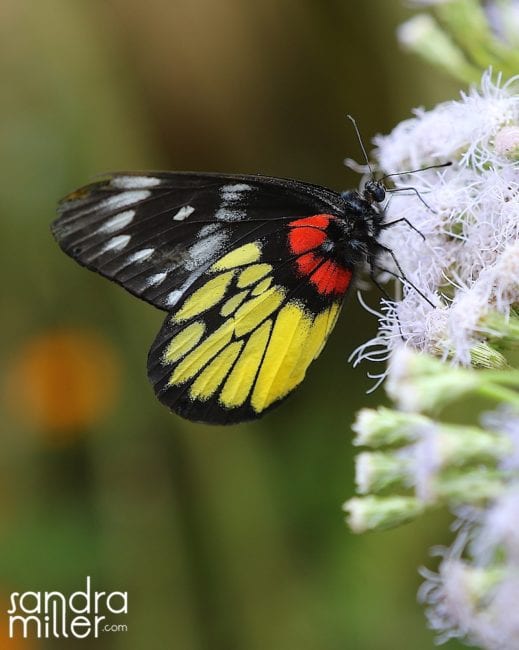 These little fish tickle your toes while they exfoliate your feet.  I've seen this in Thailand in small foot spas but never in a beautiful pond setting. Steve sat down and enjoyed the pedicure immensely!!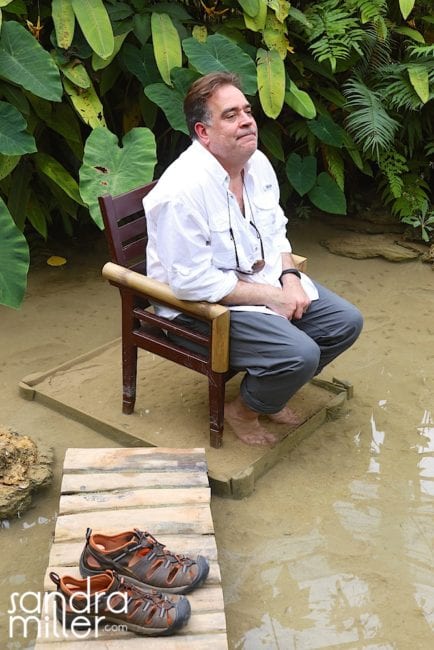 It really tickles!!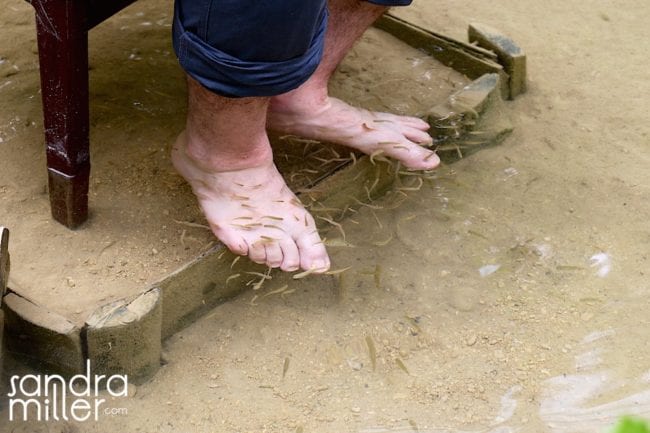 You can see all of the photos I have ready to view in the slideshow below.  I apologize there are no captions but will add them when I return home. Besides …a picture in Laos is worth a thousand words