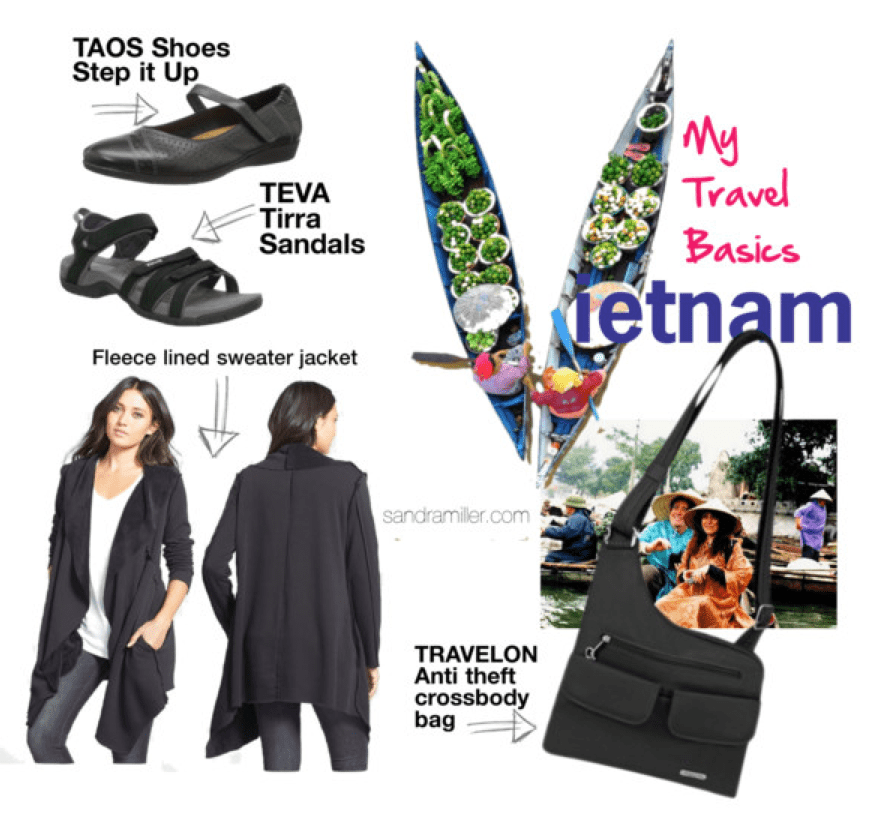 One of the most fun and challenging things about preparing for an overseas trip are making sure the 'basics' are still in good shape, or need tweeking. Each journey presents itself with a variety of unique requirements which usually means…SHOPPING!!
Because I don't drive, I spend countless hours surfing the net for travel board advice and researching the ratings and best prices on the items I need. When I'm pretty sure I've found the perfect solutions, Steve drives me to the stores to see the items in person. Sometimes they are just the ticket….others are a total bomb and I have to start over.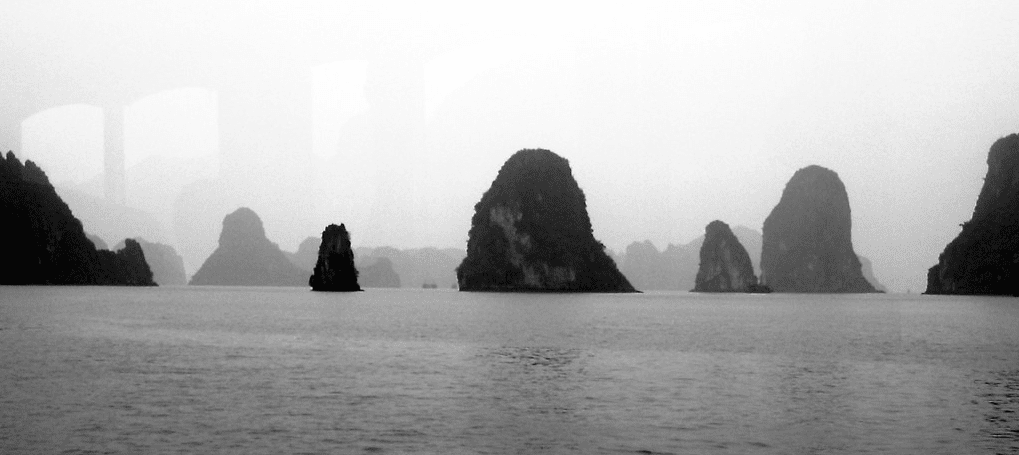 I thought I'd share with you a few of the awesome finds I scoped out and purchased for this upcoming trip to Laos and Vietnam.
We are going with only carry on luggage so each garment and accessory needs to be simple, neutral and easy to clean. Black and darker brown and greys are my staples. colorful scarves dress up the outfits.
ABOVE SEE THE VIDEO HIGHLIGHTING MY HANDBAG.  I BOUGHT THE BLACK VERSION
I like for my handbag to blend with my clothes for security reasons and NO designer anything to mess up my bartering skills at the markets. As we have experienced in all countries we travel to, if the vendors see designer or jewelry the price goes up instead of down. The TRAVELON CROSSBODY HANDBAG has all the features I need and lies flat.  With both my handbag and huge camera hanging off me plus my blind cane, I need to keep things as pared down as possible
THE ABOVE SANDALS IN THE VIDEO I PURCHASED IN BLACK LEATHER.  SO COMFIE
Shoes..UGH…they are the hardest thing for me because I wear skirts most of the time and need something totally practical that still looks decent with my wardrobe.  After a number of purchases and returns I finally found the perfect sandal and closed toe shoes.   The TEVA TIRRA SANDAL is the perfect shoe for both hiking and evenings and it's fully adjustable with 3 velcro straps.   I put them on and they felt better than my own feet.   Very secure for everything from unstable temple stairs to darting in and out of cyclo and motorbike traffic.
THE VIDEO SHOWS DETAILS OF MY PERFECT WALKING SHOE, FITS LIKE A BALLET FLAT
TAOS 'STEP IT UP' WALKING SHOE….. A lot of solid traction and adjustable strap for swollen travel feet were two of my personal requirements. They look darling with skirts and the elastic behind the heel cup keeps the foot solid in the shoe on steps, hopping onto boats, and more darting in and out of cycle traffic!!!!  This shoe comes highly recommended on the travel forums for cobblestones and uneven sidewalks

And this sweater below will be my only "jacket" as I can buy rain gear in Vietnam cheaply if we need it (vinyl ponchos).  I love the fleecy blankie coziness of this asymmetrical sweater for on the plane  and chilly evenings.   We will be in everything from very hot humid weather in Ho Chi Minh City  to lows in the 50's in the evenings in Hanoi and Laos so I am hoping I chose wisely.  I found it at Nordstroms Online ..ON SALE!!  I may not wear it much but its there if I need it!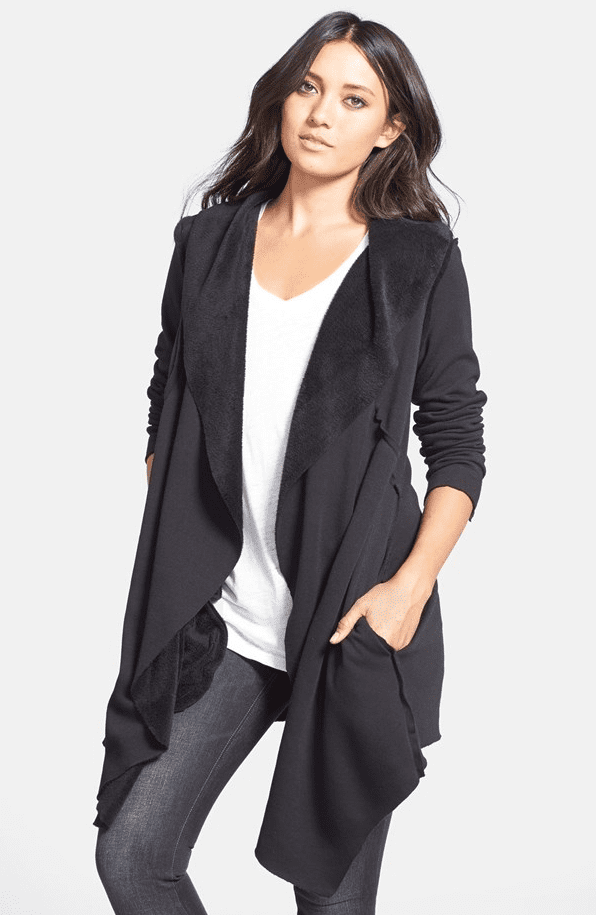 Well thats it for the basics.  Next update will be some destination descriptions from our itinerary we have so far
HAPPY NEW YEAR MY FRIENDS!!!  I WILL BE UPDATING AGAIN VERY SOON
I would love to hear from you all what you would like to see posted before and during this upcoming trip.  There is so much I want to write about but if there is something my readers are particularly curious about I'd love the feedback.