What a whirlwind marathon this day has been…actually dayS if you count the timezone change as it is now Tuesday mid morning as I write to you flying over  Shanghai China enroute to Hanoi Vietnam….almost a day ahead of the U.S.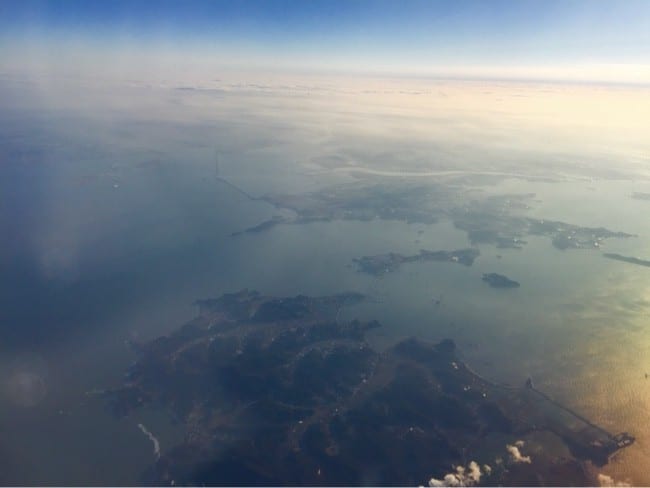 The 24 hours of flying with a couple of short layovers began in Portland Oregon on Sunday evening.   2.5  hours to Los Angeles, then 13.5 hours on Korean Air A330 double decker plane in business class (SWEET) into Inchon Korean.  After a fast 3 hour layover there, then got back on a Korean Airline plane  for another 5 hours of flying…crossing pretty much all of China to get there.
And….as you can see, we picked up a little passenger along the way….well it was actually "Little Bear's" idea (our mascot for the trip.)   He found his new bestie in the airport gift shop in Korea and insisted she come on our tour. Little Bear named her Bibimbap for his fave Korean food, but we know he  likes saying "BEE BIM BOP" just because its fun.   We still haven't settled on a good name for Little Bear!

By the way, you tend to take it for granted that in at least most airports worldwide, English will be spoken in the shops.   We didn't find that in Korea which reminded me of Japan.  Just smile, nod, and pay your 8 USD bucks for a 2" tall  bear that makes you over the moon happy.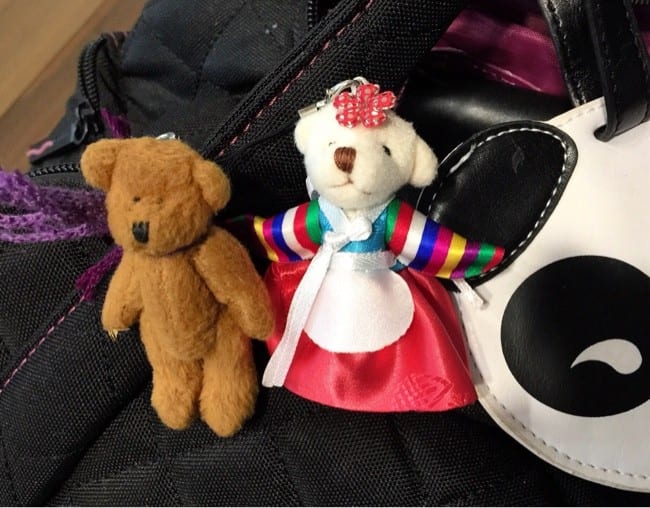 We just had another wonderful meal with about 3 hours left in our flight.  Korean Airlines has been a real treat and Steves bonus upgrade to business class made it all the more enjoyable.   At this point we just are so ready to get there, clean up and go play in Hanoi.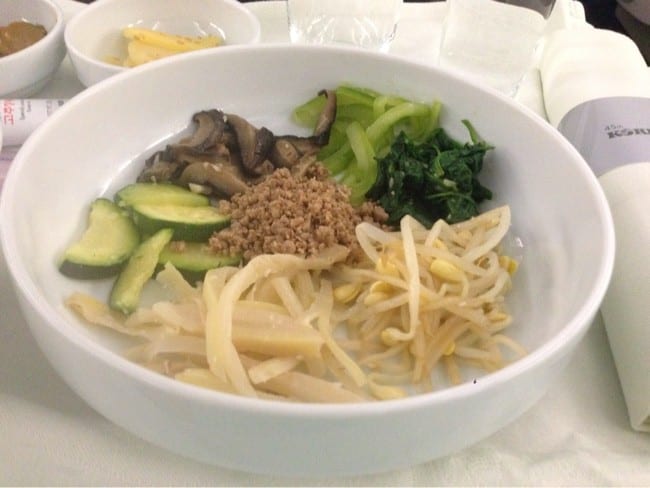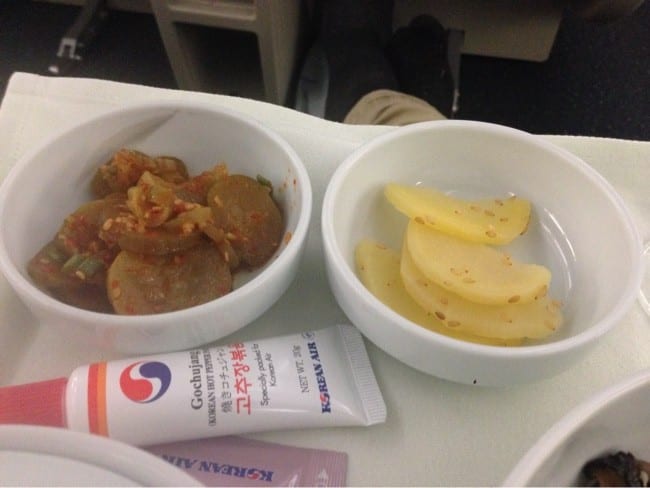 We should be exhausted with very little sleep and a full day ahead of us…. we need to keep awake all day to curb the evil jet lag, so it will be 48 hours of mostly 'awake time' for both of us, but who cares when you are on such a wonderful Southeast Asia adventure.  There is no time to sleep…..The WORLD is out there!!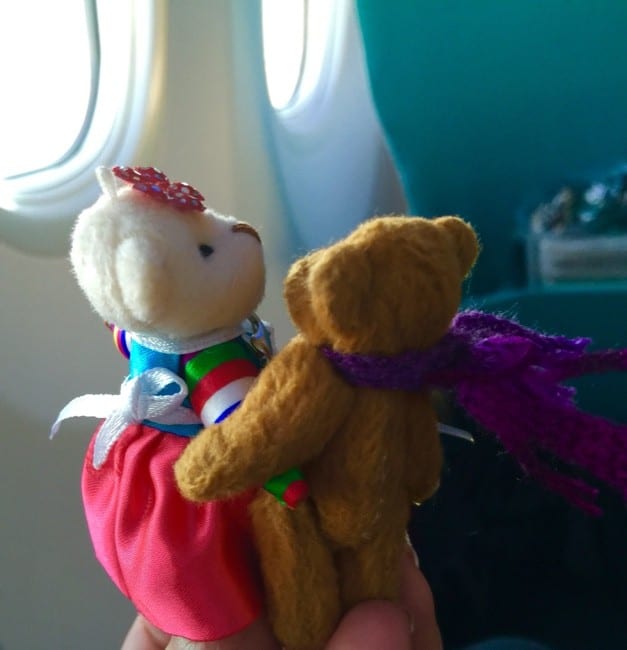 I'll be updating soon with whatever our first Hanoi adventures bring us from my big camera. I'll try to do more videos on this trip too.  Thanks  so much to everyone who have been leaving great comments on our iPhone shots at my Facebook wall  since we departed Portland.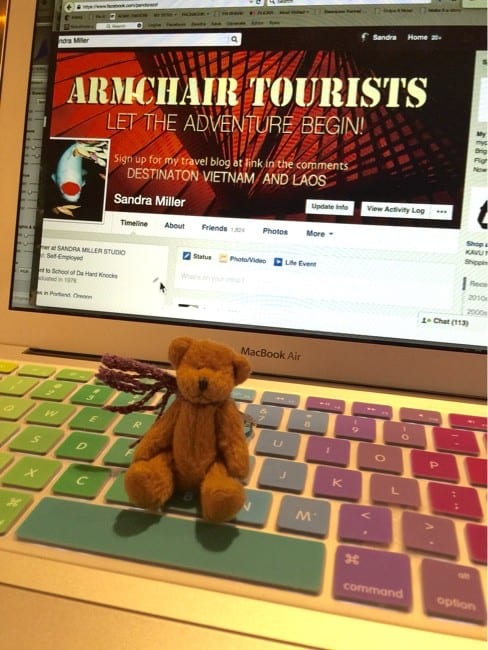 Sharing these trips really rewarding for us and I'm just beyond words how so many of you have been following our journeys for as long as I've been blogging .  You are an integral part of the fun and we thank you for joining us with such enthusiasm for our adventures !!!!!
UPDATE…CHECK OUT THE INCREDIBLE 6 COASE SEAFOOD FEAST WE HAD BELOW IN THE  PIX AS OUR FIRST FOOD IN HANOI.  28.00 AND TIPPING IS NOT CUSTOMARY HERE.  WE ARE SO EXCITED TO HAVE MORE!!!