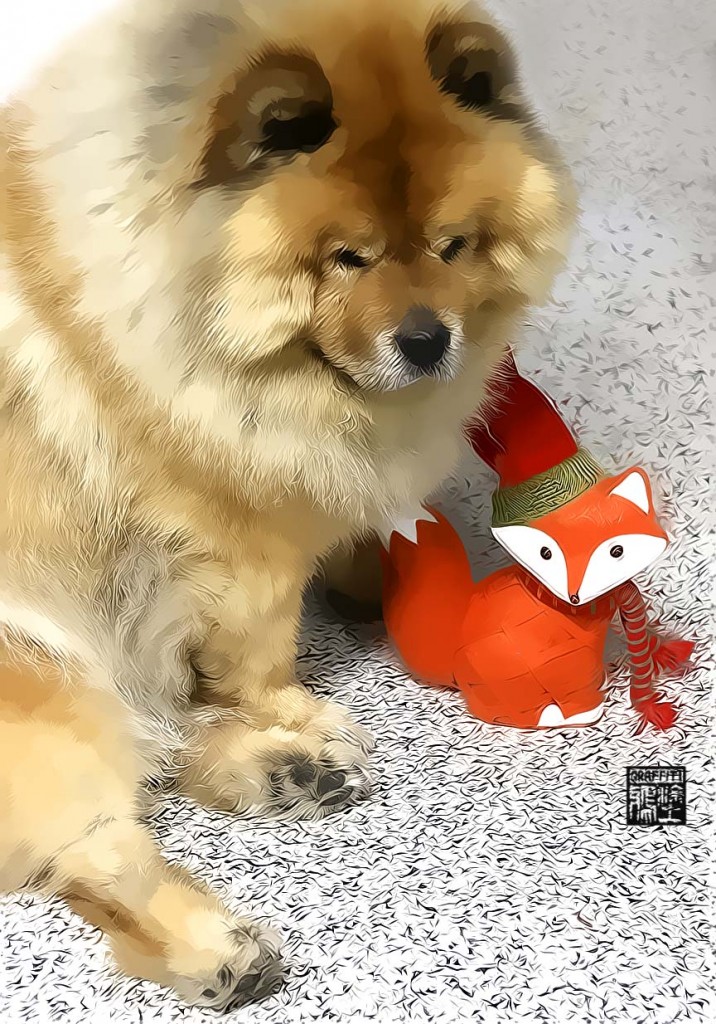 As we get ready to leave for our annual trip to the Oregon Coast with the fuzzheads (Lil and Onni) my head is spinning with all the preparations I need to make for the next 2 months ….and do most of it THIS WEEK!!  I'm packing for our Xmas coast getaway , getting my clothes ready for Minnesota in January….(like I have clothes for Minnesota in January….lol… I'll layer raincoats I guess.)   and also getting my small carry on bag contents set aside for our February trip to  Vietnam and Laos since I won't be home long enough in January to do all of this.   The more I check off the list, the longer it seems to get.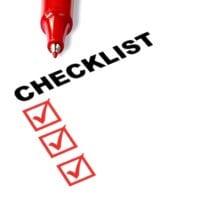 We found my lost passport..CHECK OFF LIST….
but then had to apply for visas… ADD TO LIST .
Travel shots are still good…CHECK OFF LIST…
oh no we forgot a couple… ADD TO LIST.
Found  new walking shoes for hot summer weather. No easy task in winter boot season…CHECK OFF LIST 
…not available in my size  …ADD THEM BACK TO THE LIST
We have already changed my ticket to Minnesota  in January at least 4 times to try and predict when my daughter Liz is having her baby. Of course thats not possible  and little Milo will arrive when hes ready.  We are all excited to meet him
…and the lists keep getting longer as time runs shorter…its all part of the challenge and fun.  I love planning trips!
ABOVE IS A VIDEO OF A  FOOD MARKET IN LUANG PRABANG LAOS WHERE WE WILL VISIT. 
THE ENTIRE SMALL TOWN IS A UNESCO WORLD HERITAGE SITE
Steve and I are excited to get to the coast to have more time to just kick back with the laptop in the evenings  and research our destinations in Vietnam and Laos.  A large portion of our time in Laos will be spent in Luang Prabang.  Here is a great description of this World Heritage city from LONELY PLANET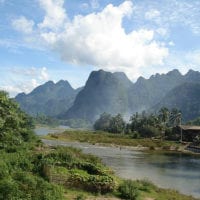 Colour is the first of Luang Prabang's virtues to greet travellers. Pearly frangipanis with their heady perfume, banks of overgrown trees peppered with scarlet flowers, the burnt sienna robes of hundreds of monks and their novices, and resplendent gold and claret wats. The scent of fresh coffee, river activity, produce markets and spicy food soon follows.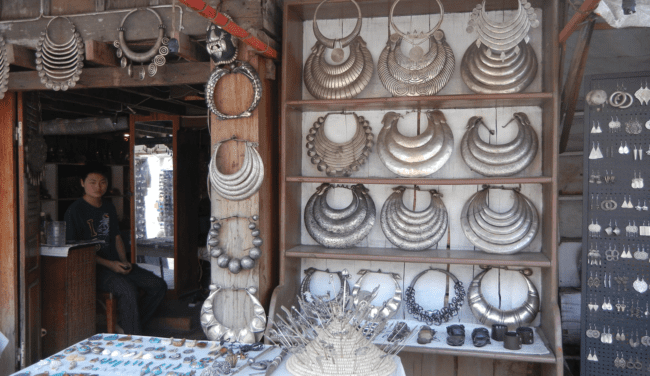 And then the broader aesthetics begin to unfold. Encircled by mountains, and set 700m above sea level at the confluence of the Nam Khan (Khan River) and the Mekong River, Luang Prabang is now Laos' foremost tourist showpiece. The brew of gleaming temple roofs, crumbling French provincial architecture and multiethnic inhabitants captivates even the most jaded travellers, and the quiet benevolence of the city's residents lulls them into a somnambulant bliss.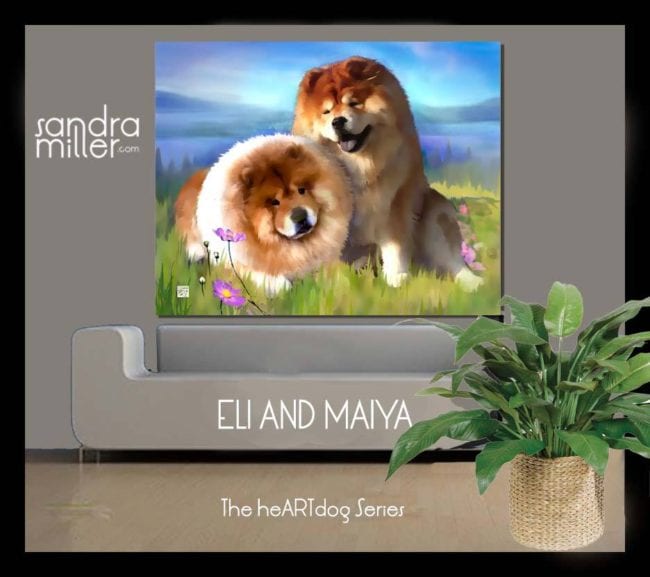 What else is going on here????  OH my art!!   My main focus has been the heARTdog portraits and getting my commissions finished up as many of them are being given as gifts this holiday season.   Most are still in hiding but I promise to reveal them all after Xmas is over. Above is one such gift that has already been given  so  I have permission to show off Eli and Maiya, commissioned by Valerie Gilb and gifted to the breeder Sue Brough.   I had intended to have the heARTdog book done by February but with all that is being squeezed in already, I decided to extend the deadline ….more  details to come in the next update.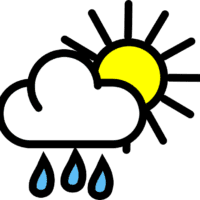 I really am rambling….I mainly wanted to give you all a heads up to watch the blog and my Facebook page for photos from the coast in beautiful Yachats Oregon.  The forecast..highs in the mid 50's and the typical Oregon weather map icon.  Sunny with clouds and a chance of scattered showers.  As far as we are concerned, the weather is ALWAYS perfect when you are at the coast!!