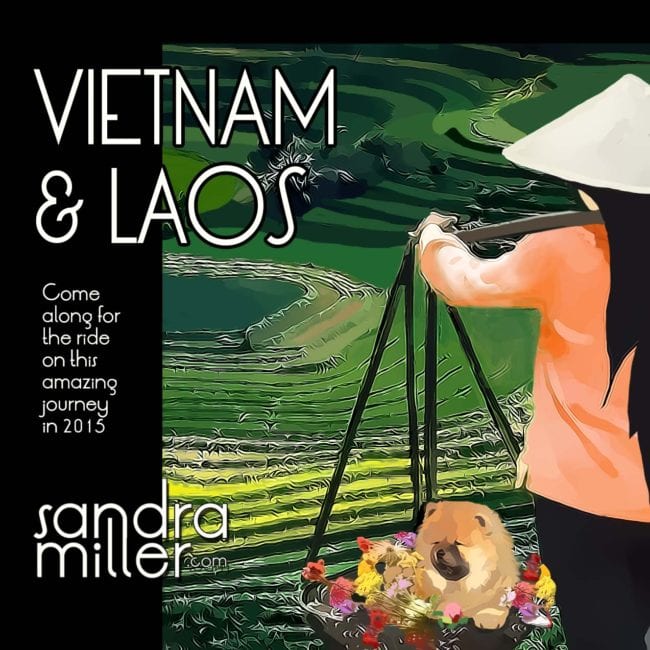 With the flurry of holiday  festivities in full swing, my husband Steve and I were challenged with making plans for our LONG AWAITED vacation together.  It's been 4 years since we have had the chance to get away as hubby and wife on one of our overseas adventures   Planning needed to start ASAP to coordinate with Steve 2015 work schedule, frequent flyer and dog sitter availability and the upcoming birth of a new grandbaby in January.   There is so much going on here my head is spinning and I LOVE EVERY MINUTE OF IT.  Planning a trip is almost as much for me as the actual journey!!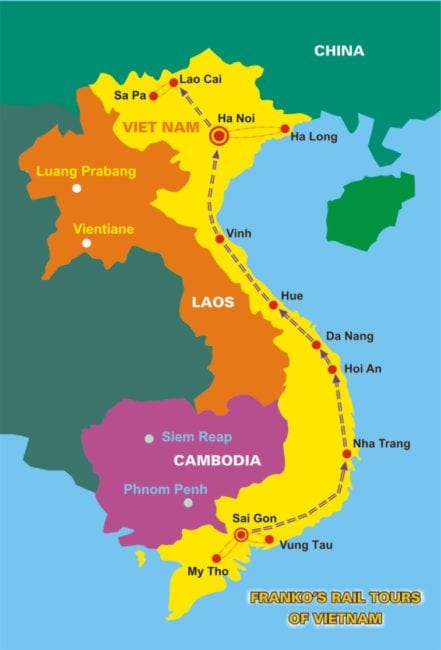 ABOVE YOU CAN SEE THE GENERAL LAYOUT OF SOUTHEAST ASIA WITH THAILAND BEING THE DARK GREEN SECTION TO THE LEFT OF LAOS
As many of you know we love the off the beaten path experiences on our vacations and as much as we both love to "wing it", having a stellar itinerary is really important .   So many of the best of the best things to see aren't in the tour books and have to be researched ahead of time.  Local foods, customs, photography etiquette, proper dress, currency, safety etc are all things  that are really important when wandering off the tourist trail.   A few of the highlights I've started to research and book in Laos include: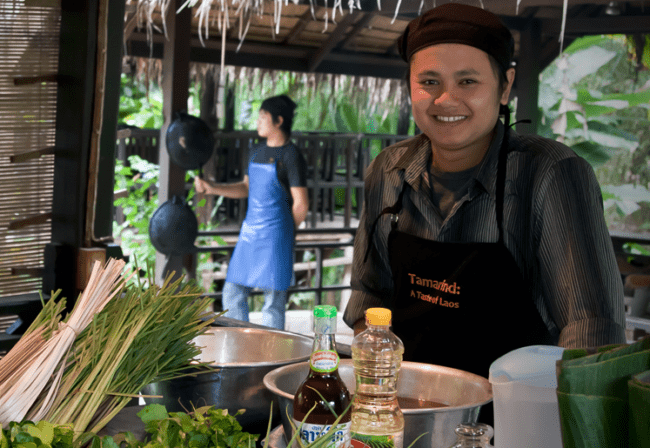 THE LAOTIAN FOOD COOKING SCHOOL  IS GOING TO BE A BLAST!  WE GET TO SHOP FIRST THEN COOK OVER OPEN FIRES
We have only just now decided where we are going, so in the past few days I have managed to book the LAST ROOM at an incredible top rated guesthouse on the riverfront in Laos (about 50.00 USD a nite!!!)  and reservations in a local cooking school.  A real value for an entire day of fun , entertainment , education  and an experience of a lifetime. We did the cooking school in Chiang Mai Thailand on our last vacation and talk about it often.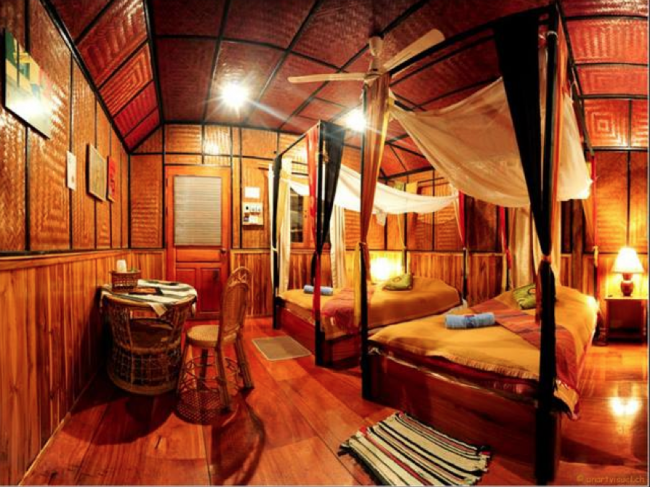 THIS IS THE GUESTHOUSE IN LAOS THAT I BOOKED . LOCATED ON THE RIVER WITH A PRIVATE DECK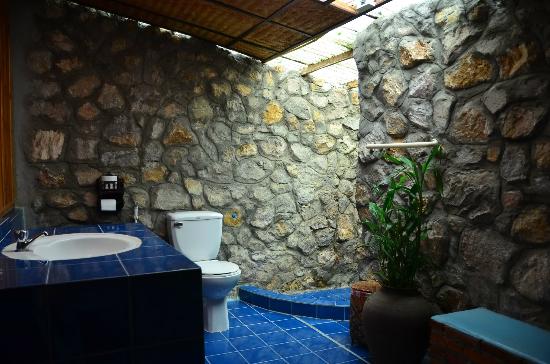 AWESOME BATHROOM!!!  SO MANY IN SE ASIA HAVE OPEN CEILINGS. THE GECKOS JOIN THE PARTY!!

THE WATERFALLS IN LAOS AND PLENTIFUL AND GORGEOUS.   MY CAMERA IS EXCITED TO GET THERE!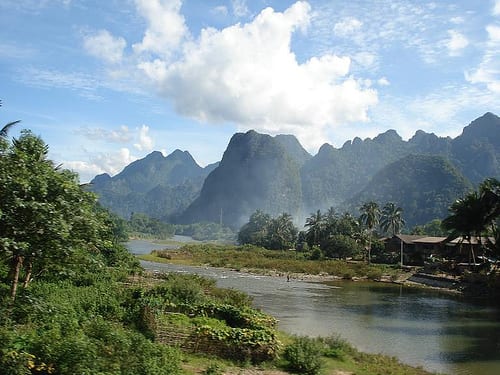 AS ALWAYS….WE MUST SEE THE COUNTRYSIDE VIA WATER .  IN LAOS THE "LONGBOAT" IS A POPULAR MODE OF TRAVEL
There is also a Sunbear and Moonbear sanctuary in Laos I am arranging a visit to that is nearby one of the waterfalls as well as a butterfly sanctuary for rare species!!   And this is just the tip of the iceburg in my research.  I haven't even gotten to looking at what we want to do in Vietnam as we will be both in the north and south.   We have always wanted to return after our short trip to Hanoi a number of years ago.   There is so much to do….we need to prioritize which is hard!!
Well that's the gist of what is upcoming in early 2015.   I will be updating on the planning  of our trip since I' know that has always been popular with Graffiti Gossip readers.  You will be virtual tourists traveling along with us every step of the way!!