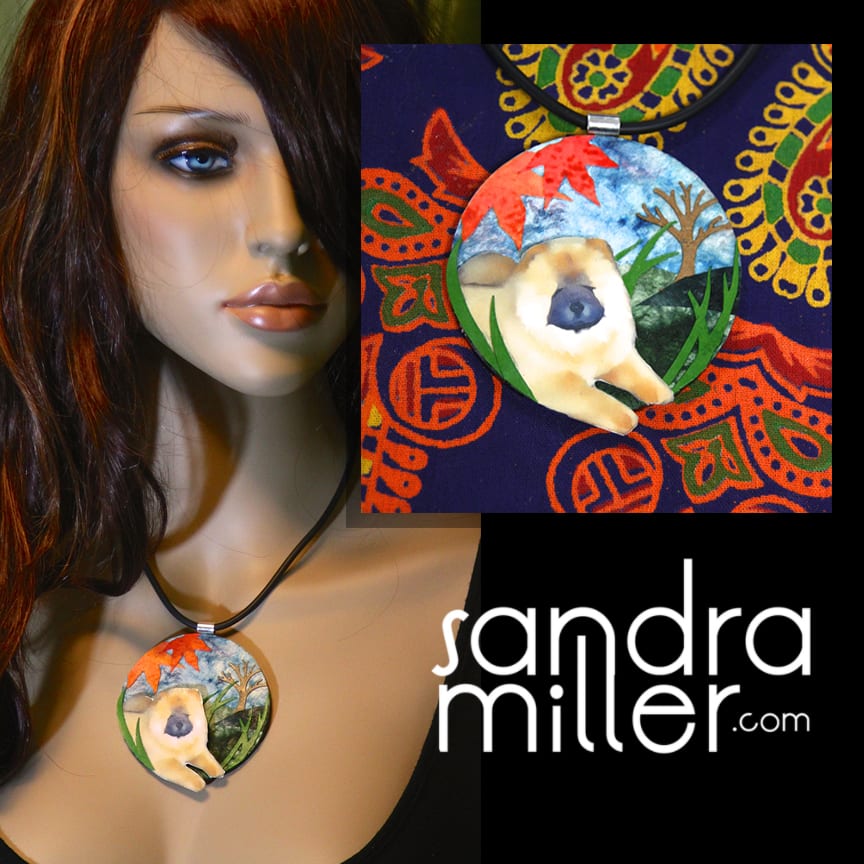 This autumn has been a rainy one in Oregon but I don't let that stop me for a moment. Outside I go with rain gear and camera in hand to capture the glory of our world-class gardens we are so fortunate to have within minutes of our home.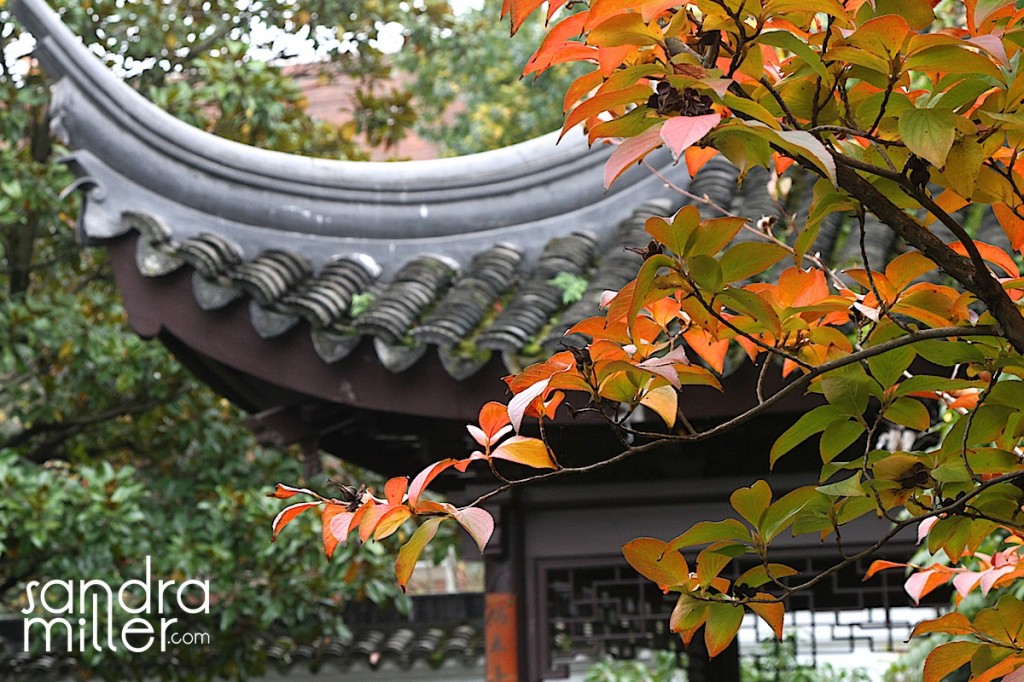 Last weekend I visited the Lan Su Chinese Garden in Portland's Chinatown where the subtle colors glowed against the traditional Chinese architecture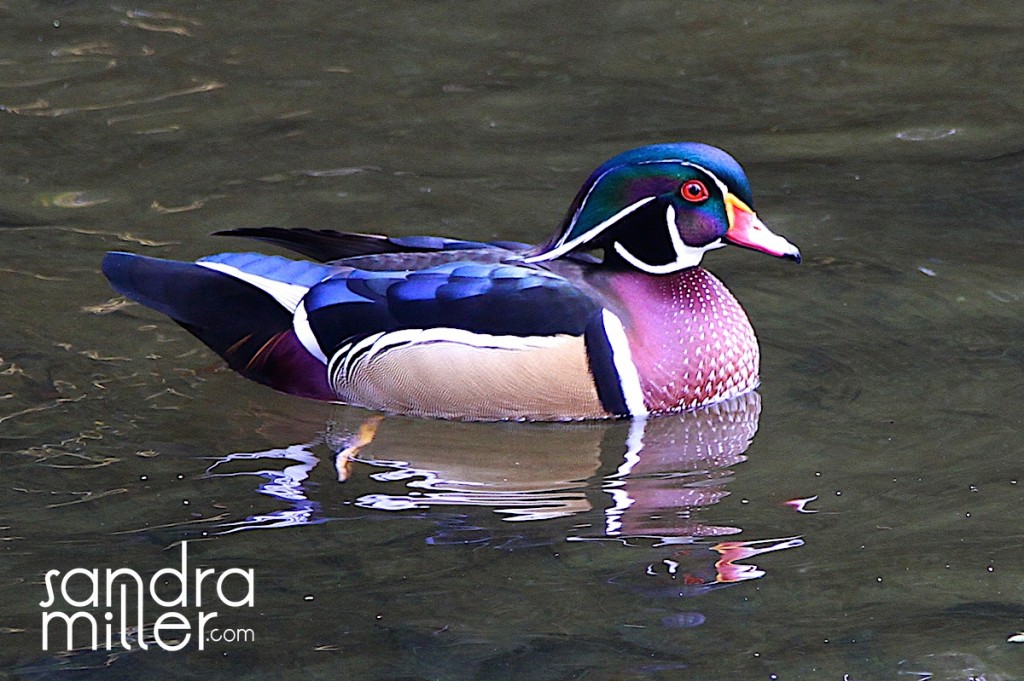 The CRYSTAL SPRINGS RHODODENDRON GARDEN was abuzz with waterfowl ….both resident and those passing through heading south to the warmer climates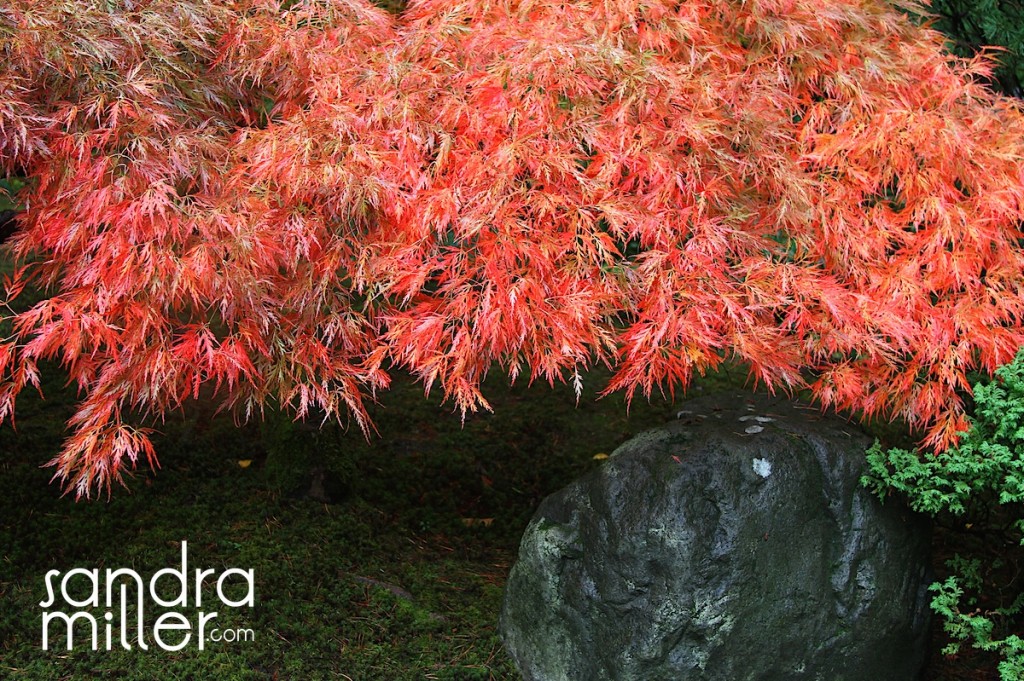 Above is from the PORTLAND JAPANESE GARDEN  at the start of their color changes higher on the hillsides.  The Japanese Maples are breathtaking!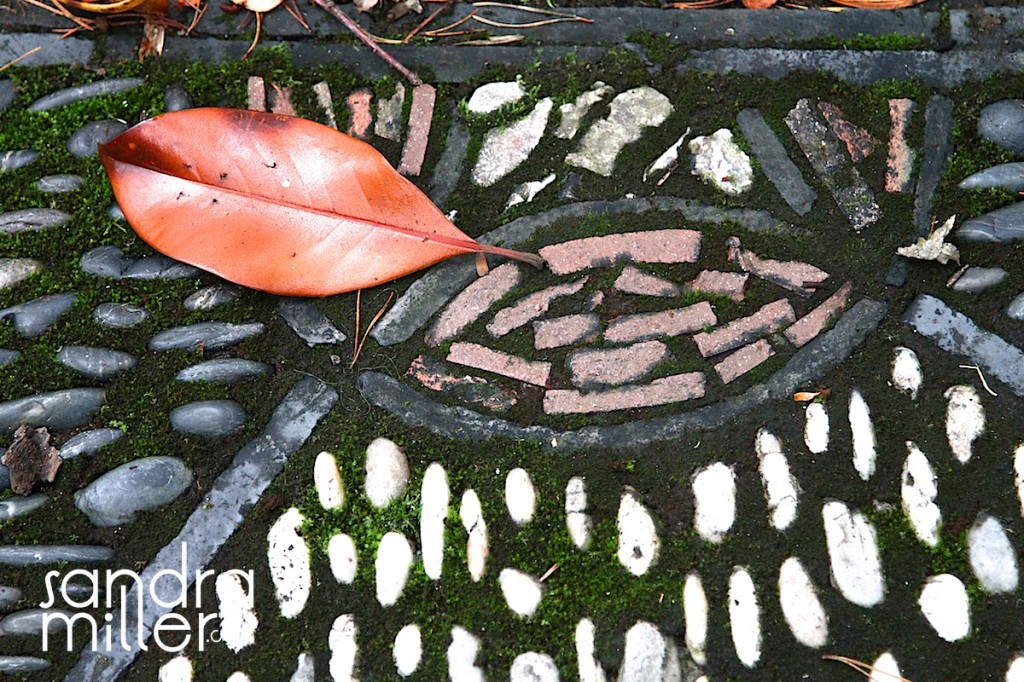 The walkway at the CHINESE GARDEN is all hand pieced mosaic which makes me think a lot of my paper piecing artwork.  Different medium, same principal.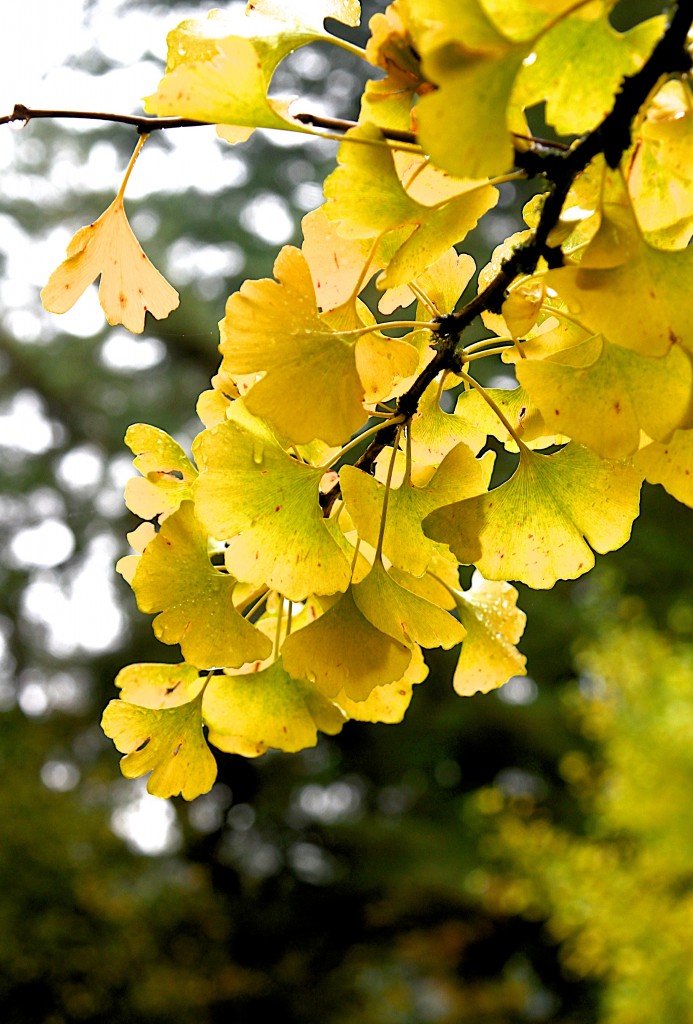 The Ginkgo trees at the HOYT ARBORETUM were glorious this weekend on our dog walk. This park is second to none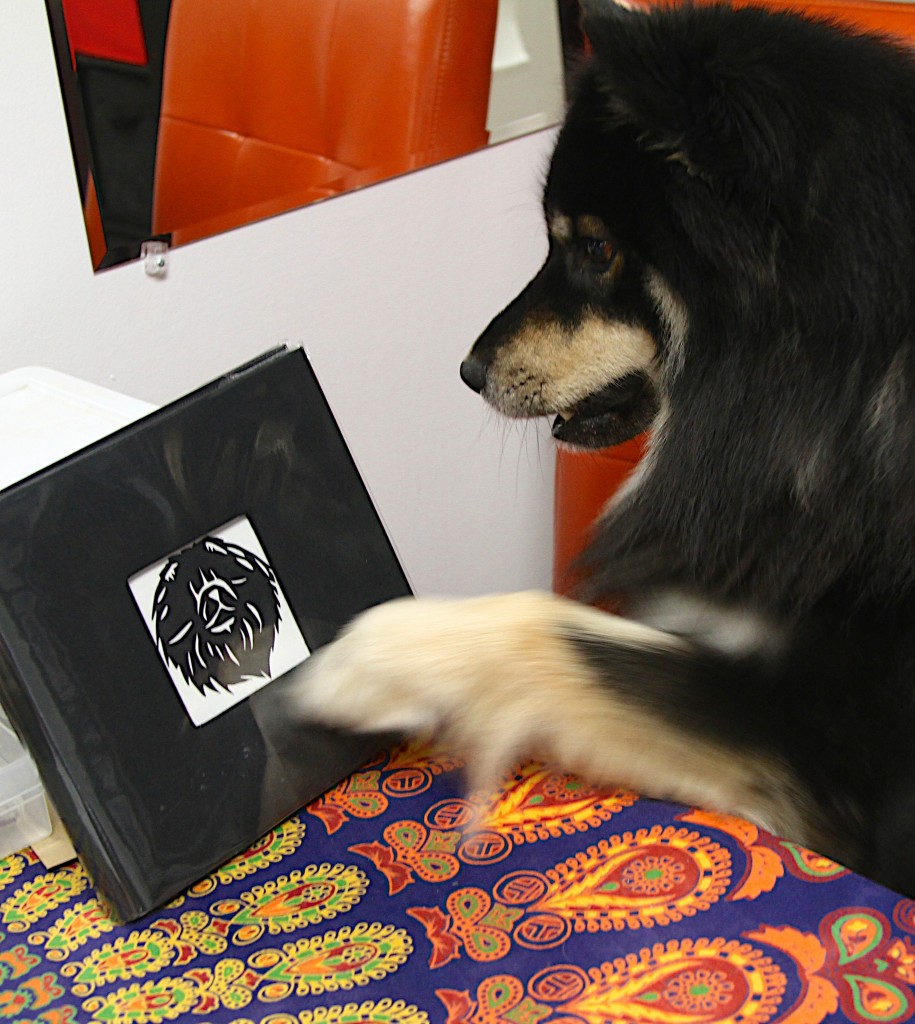 And then there is my helper Onni who thinks he is the studio "quality control".  He thinks my latest papercut photo album is his chow sister Lillian. I guess.  Goofy dog!
I hope you are having a wonderful week!!  Be sure to stop in at my Zazzle store to find all kinds of fun new items on sale for the holidays