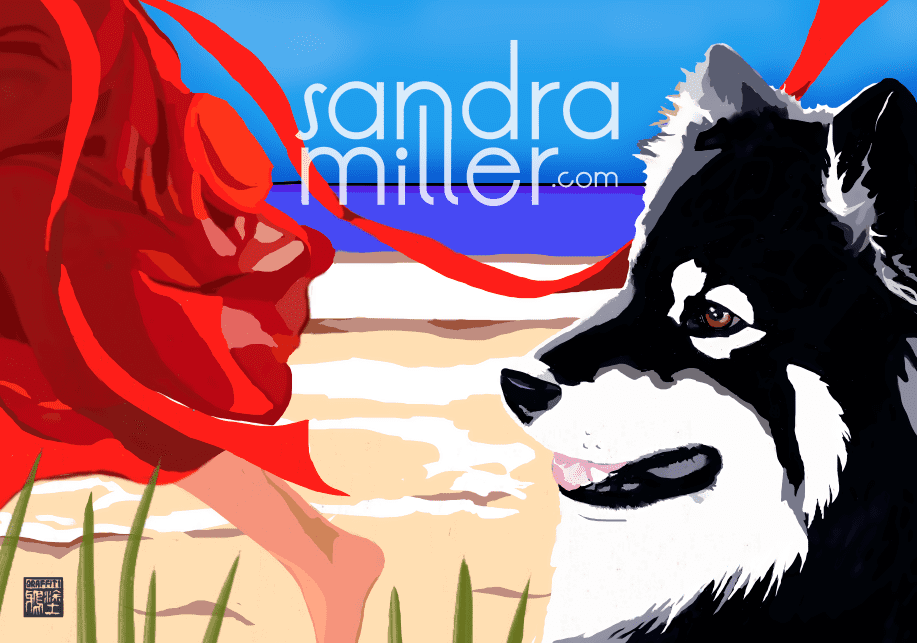 "RUN WITH ME" ©Sandra Miller 2014
One of my favorite things to do at the coast is to find a long sandy beach and just take off running. Not a "marathon" run….but a blissful sprint run. With my very limited eyesight It's one of the few places I don't have to watch my feet every step to prevent tripping….and the eventual fall in marshmallow white sand is such a liberating simple pleasure
Onni and Lil are always excited when they see me move faster than a turtle…lol!
---
THE BEACH
"Come to the beach Where the sea is blue And little white waves Come running at you. A wave comes splashing Over your toes You just stand still And away it goes. We'll build a castle Down by the sea And look for the shells If you'll come with me."