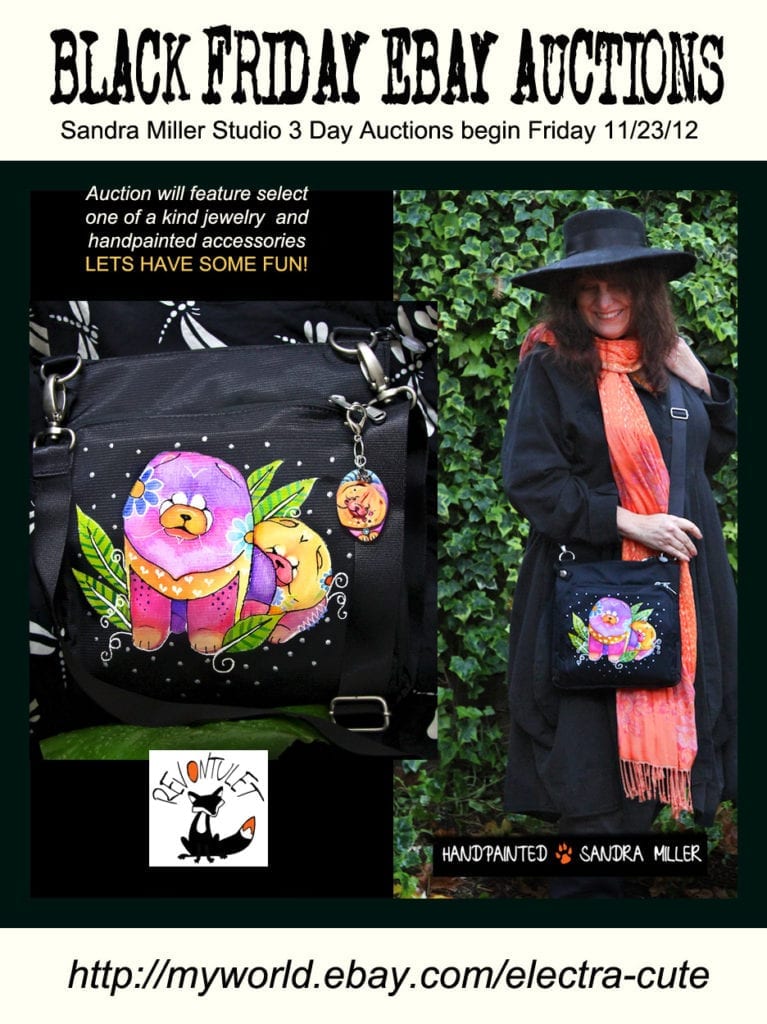 Since I know so many of you will be hitting the malls early on Black Friday, I decided to start these THREE DAY LISITINGS later in the day at 6:00 PM PACIFIC TIMEZONE (9 EASTERN -8 CENTRAL). The auctions will be spaced 5 minutes apart so you will need to refresh your screen at THIS LINK to see the new listings pop up over the course of an hour.
NOTE: LISTINGS WILL NOT BE VISIBLE ON THE LINK ABOVE UNTIL THE AUCTION BEGINS AT THE TIME STATED. DON'T FORGET TO MAKE ADJUSTMENTS FOR YOUR TIMEZONE
There will be 3 full days to bid, with auctions closing, again, at five minute intervals which gives bidders time to catch their breath and regroup so to speak between auction items. I thought this would give you time between listings to grab a cup of tea, glass of wine and a turkey sandwich before the next bidding closes.
Auction payments are due within 24 hours of closing because I am heading to Thailand next week and want to get all of your auction goodies shipped before I leave. More about my Thailand trip in the next blog post (Thank you so much Ekarat!!!)
GOOD LUCK TO ALL THE BIDDERS AND HAVE A BLAST WITH THE AUCTIONS!!!
AND FOR YOU TURKEY (OR BUTTER) LOVERS…THIS SERIES OF VINTAGE COMMERCIAL IS FOR YOU!!
HAPPY THANKSGIVING FROM THE MILLER FAMILY!!