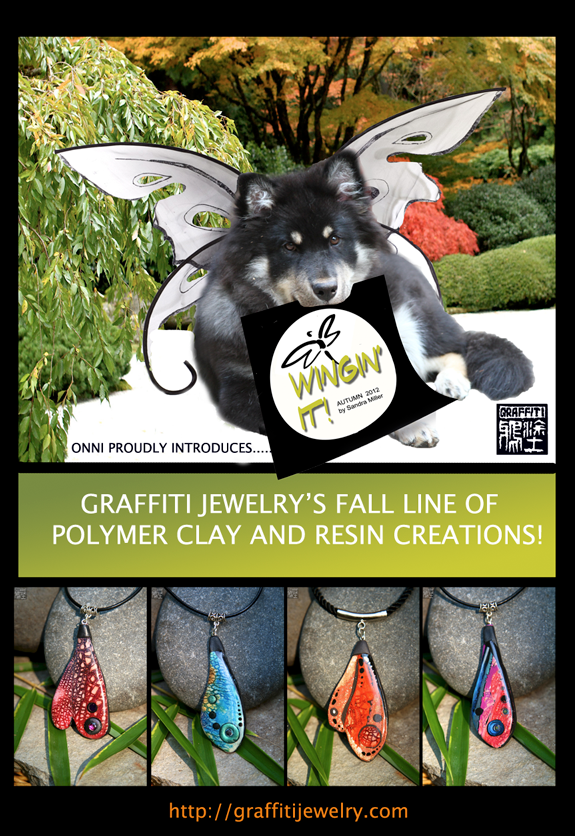 Shop Announcement
DOORS OPEN AT 4:00 PM (PST), TUESDAY SEPTEMBER 25, 2012 with a new selection of scrumptious pendants and necklaces, created from polymer clay and resin.
SHOPPING WILL BE AT THIS LINK


http://

graffitijewelry.com/
Mouth watering colors for fall and winter and priced for gift giving as well. All are completely one of a kind! I will be very busy as it gets closer to the holidays so I thougth this would be a great time to let a few of my new creations take wing!
Thanks for taking a peek and enjoy the eye candy!!! Look for more exciting introductions in the coming weeks!
BIG HUGS!!! SANDRA