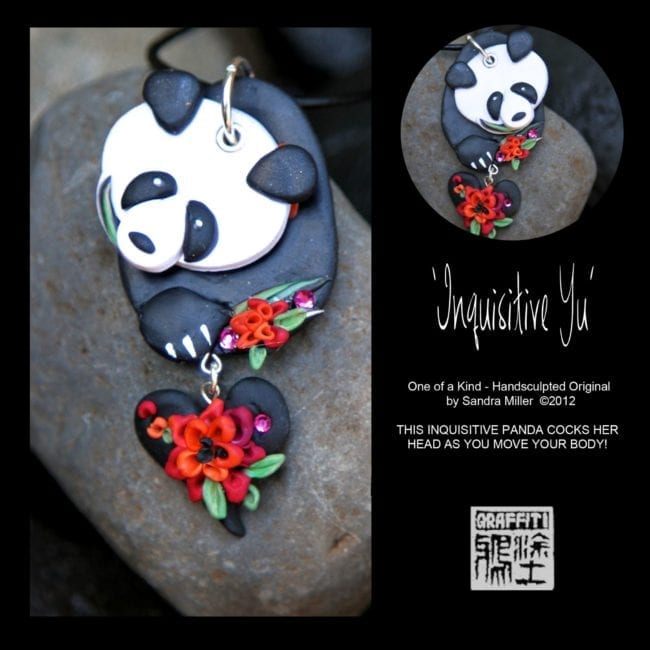 "INQUISITIVE YU."…Limited Edition of 6 Panda necklaces with 10%  being donated towards the BAMBOO PROJECT at

This summer is rolling by so fast I can't believe how fun it's been.  The new puppy is keeping us busy between obedience classes and daily walks. Lillian is really loving this boy more and more each day as you can see in the photos below from our coast trip.   The R&R with Steve and the dogs was soooooo nice and it really energized me as usual and the dogs always my muses, giving me plenty of new ideas to keep me amused and busy making jewelry!!!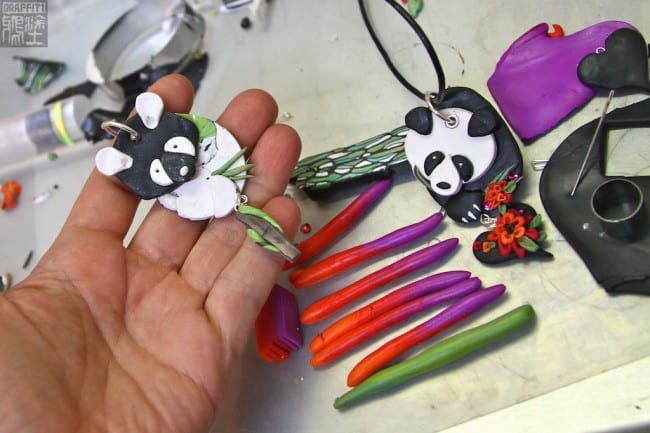 DON'T LAUGH…SEE THE PROTOTYPE IN MY HAND FOR THIS DESIGN…THAT'S WHAT HAPPENS AT THE COAST WITH LIMITED SUPPLIES COUPLED WITH NEW IDEAS
Below the prototype, you can see a finished pendant which is far more dignified and beautiful than in its embryonic form.  I can't believe I'm showing you that ugly thing but it really does show you that the designs I do, don't "just happen". They go through a lot of experimenting, waste, frustration, and finally if I'm lucky an exciting success!!!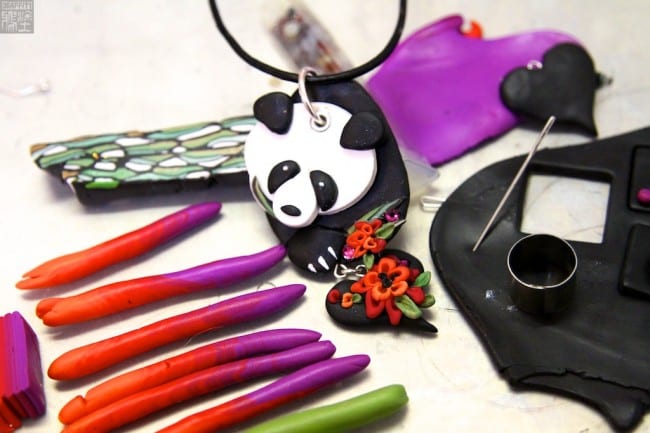 SOOOO MUCH BETTER!  THE FINISHED PANDA WITH SOME OF THE  GRADUATED CLAY BLENDS I CREATED FOR THE FLOWERS ETC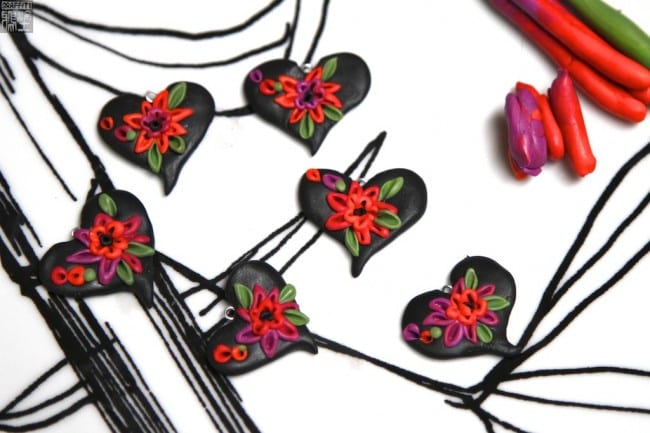 THE HEART CHARMS I CREATED BY HAND AS WELL…EACH FLOWER PETAL APPLIED ONE AT A TIME AND ADDED A HANGING LOOP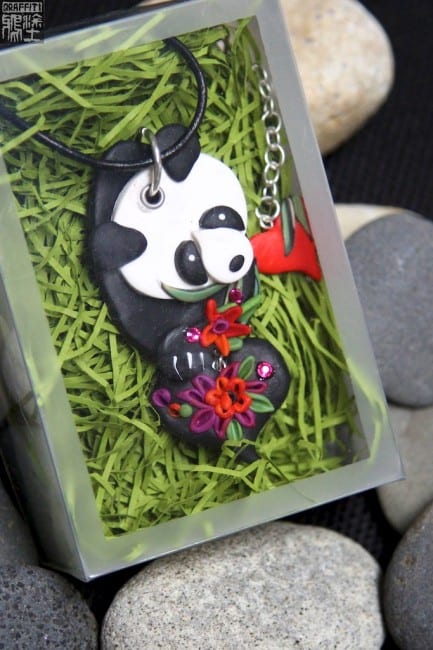 EACH OF THE 6 LIMITED EDITION PANDA NECKLACES ARE SIGNED ON THE BACK OF THE HEART AND GIFT PACKAGED