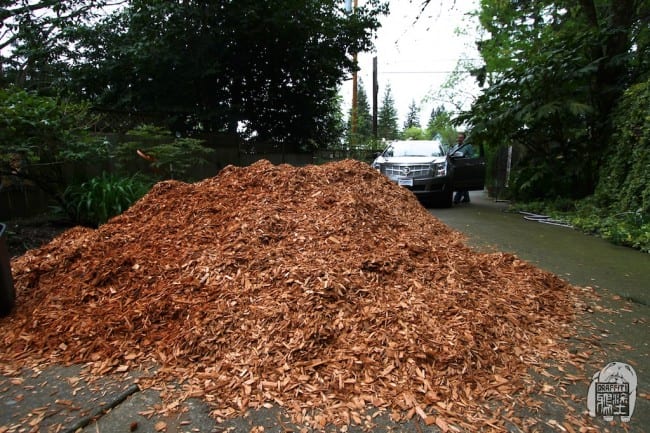 As the Trunk Show dust settles I immediately jump into my next project which is to get the garden ready for the year. One of the most relaxing "jobs" for me is hauling the 8 yards of cedar chips into the pathways and inside front garden. They are relatively lightweight in the wheelbarrow and it's a good way to get in shape after a winter of not using my upper body muscles a lot. You can see Steve leaving for work in our new Cadillac SRX as I get ready for a day of chip haulin!!!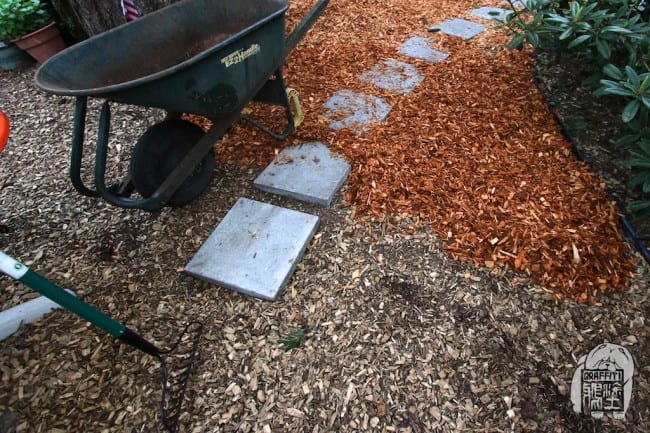 We bring in fresh chips every year as the previous ones darken and break down so much over the winter as you can see in this photo above. Our inside/front fenced area is like our extended living room (we have flower beds outside the fence too). No grass will grown under our 200 year old Douglas Fir trees so our solution ended up being the cedar chips which we love. For about 2 months the front yard smells like a freshly cleaned hamster cage!! LOL!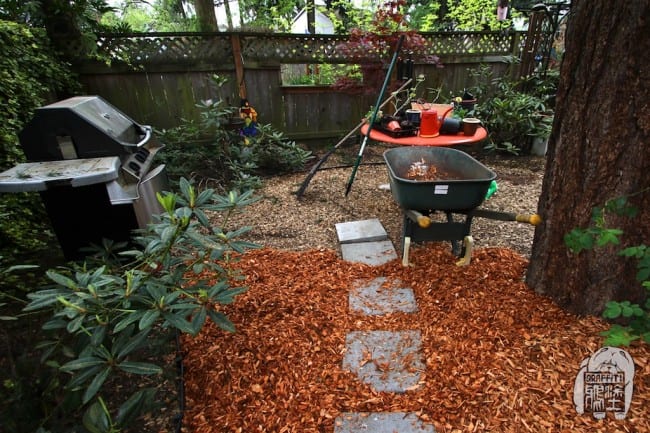 My other project for this week is to scrub down all my patio furniture and clean the grill again. We use that grill most of the winter so it rarely is covered…..I just need to scrub it every couple of weeks.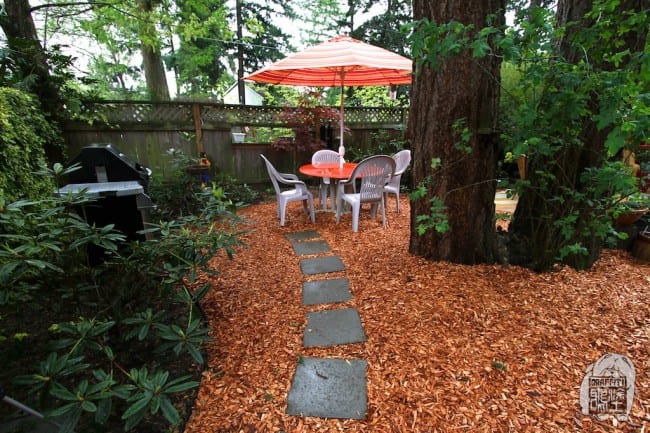 Yay…I got half of the fenced area chipped today, the umbrella laundered, chairs , table and grill scrubbed!!!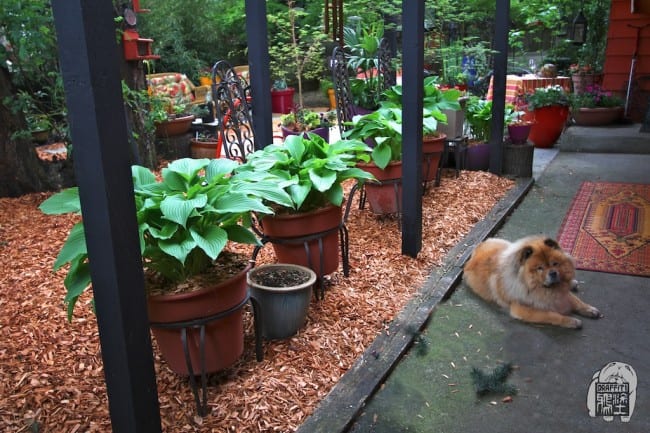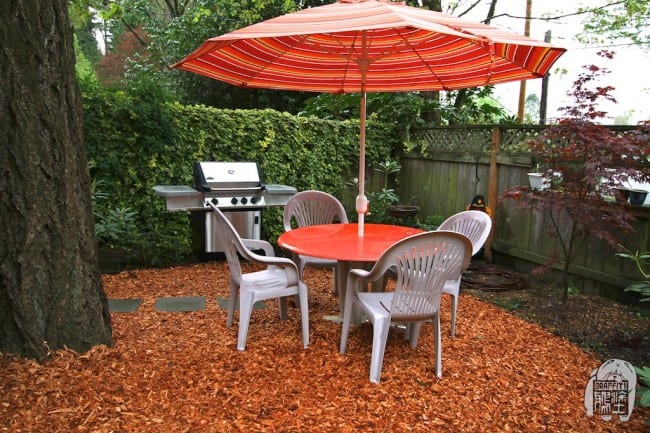 Our propane wok goes out here too. I'll be getting that out tomorrow. I wanted to buy a new dining set this year but I think I can get one more year out of "big orange" . I do love how sturdy it is and the chairs are really comfy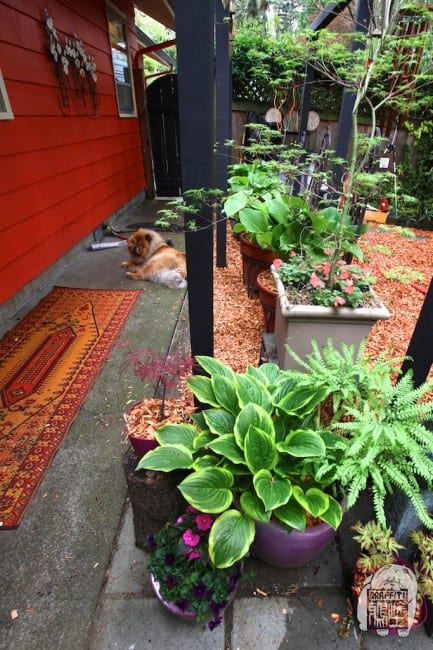 Lillian loves chip day!!! She gets mad that I have to lock her in the kitchen because I am in and out of the gate with the wheelbarrow all day. I let her out for my coffee break and she made herself comfie. I'll show you the rest of the yard later this week after I get the rest of the chips laid down.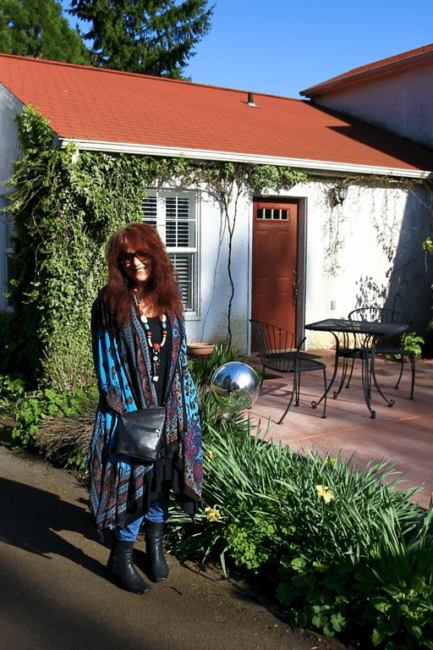 And this past weekend Steve surprised me with a wonderful wine tasting, dinner , evening with friends and an overnite stay at a bed and breakfast inn in Oregon Wine Country!!!!! OMG what gorgeous weather we had and such a picture perfect farm where we stayed . See the slideshow below for the rest of the photos I took from the weekend. THANK YOU STEVE!!!!!